Who is Rina Sawayama's Boyfriend? Learn About Her Relationship Status Here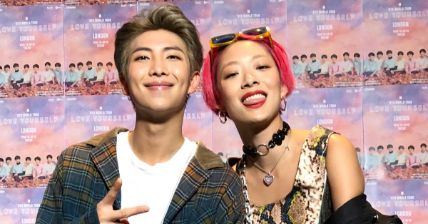 Who is Rina Sawayama Dating in 2021? Find All the Details Here!
Rina Sawayama is a budding pop star who has been capturing hearts with her genre-bending music. She is a singer-songwriter, actress, and model. Rina self-released her debut extended play, Rina. She ventured into showbiz only a few years ago, but Rina already boasts several hits, some hailed best of the year.
Born on August 16, 1990, in Niigata, Japan, Sawayama and her family moved to London when she was five. She pursued music and modeling while attending the University of Cambridge. Rina's album Sawayama was called the strongest of the year by Elton John. Her offbeat style has endowed her limited place in mainstream media, and her love life is rarely discussed.
Rina Sawayama Identifies as Both Pansexual and Bisexual!
The last time Sawayama discussed her relationship and sexuality was back in 2018. The singer was in a relationship with a guy; name, not unrevealed. She identified as bisexual previously. In her interview with Vice in August 2018, Rina announced she also identifies as pansexual.
Rina came out as pansexual and bisexual in 2018.
Photo Source: Dazed Digital
The Japanese-British singer shares, she was dating boys because there's a lack of representation. "There was no one on TV or anywhere that I could point to and go, 'Look mom! This person is what I was talking about," said Rina. "I've always written songs about girls. I don't think I've ever mentioned a guy in my songs", Rina told Vice.
Don't Miss: Who is Kaitlyn Dever Dating in 2021? Learn About Her Relationship Status Here
She also recalls a time when her mother frowned at her for kissing a girl. She was eight or nine when the incident happened. The actress reveals, her mother never discussed it again. Sawayama's song Cherry unfolds her love life; it addresses the implications of coming out as pansexual whilst being in a heterosexual relationship.
Sawayama's 'Chosen Family' is a tribute to the queer community.
Photo Source: Hollywood Magazine
As of 2021, Rina seems to be single. The Chosen Family singer is unlikely to stay reticent if she's ever in an important relationship, as she says, "I will always be honest with my experience." Her Instagram, @rinasonline, appears to be a portal for self-promotion and doesn't tell much about her personal life.
Rina Sawayama's Career Highlights!
Rina is signed to Anti-agency and Elite Model management. She has remained as active in her modeling career. In 2017, she landed a spot in Versus x Versace's winter fall campaign. Sawayama's career goes beyond modeling and music.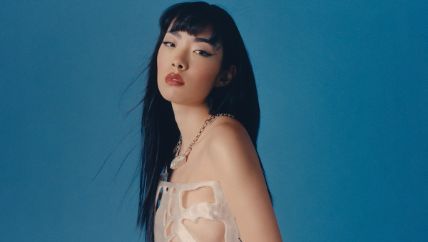 Sawayama found out she wasn't eligible for Brit awards because she is not a British citizen.
Photo Source: DivaMag
She has collaborated with Taiwanese visual artist John Yuyi on a series critiquing Asian beauty standards. Rina was listed in The Guardians '18 for 18' list in 2017. The same year she also won a rank in Dazed '100 people shaping culture'.
Recommended: Biz Markie's Wife: Learn About His Married Life
After being cited ineligible for Mercury Prize, Rina took it upon herself to fix it. "It was heartbreaking," she told BBC. After speaking up against it, new rules were established that ensure artists' eligibility if they've been a UK resident for more than five years.
For more information and news on your favorite stars, stay connected to Glamour Fame.
-->