The Rock Shared A Fitting Tribute As Jumanji 3 Is Finally Finished Filming!
Published Mon May 13 2019 By Chester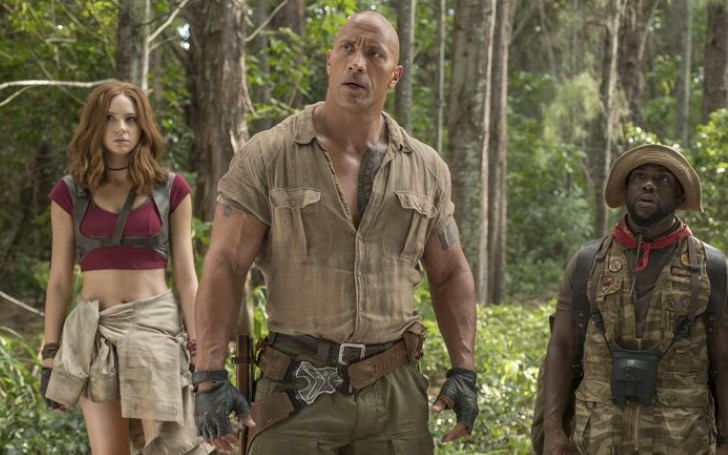 'The Rock' finally shares the news regarding the final filming of the Jumanji 3 on Instagram.
Dwayne "The Rock" Johnson who constantly keeps us updated and notified regarding all the interesting scenes and sequences from the shoot of 'Jumanji 3' recently states that they completed the filming of the movie.
The shooting of the movie started back in late January and is set to be released in coming Christmas.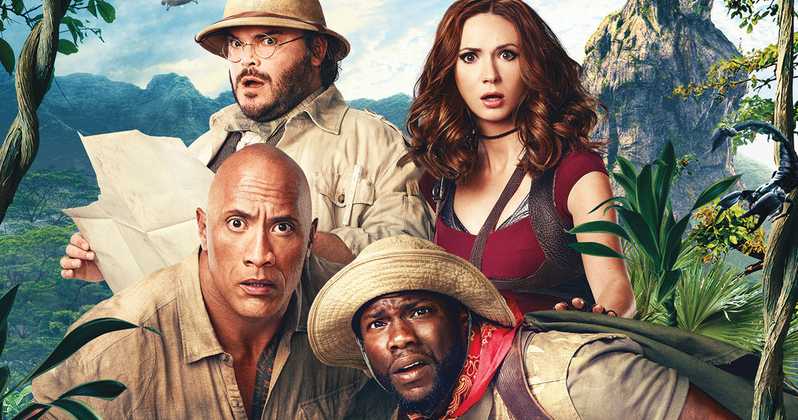 Jumanji 3 is not untitled yet though the movie will release on December 13, 2019.
SOURCE: MovieWeb
Nevertheless, this time the actor previewed us with some interesting location including fascinating scenes like 'blistering desert' and 'icy snow-capped mountains' along with some glimpses back from 'Jumanji 2: Welcome to the Jungle'.
Dwayne Johnson Was The First Choice For Oscars Host But Jumanji 2 Got In The Way >>
Johnson, 47, shared the final ending of the shooting from the cast where four of the members are seen walking in the sandy desert.
Fast and the Furious star shares some glimpses from the movie along with some story readings on Instagram.
A couple of weeks ago 'Dr. Smolder Bravestone' (Dwayne Johnson) shared his photo from the set with 'Ruby Roundhouse' (Karen Gillian) where the actors were witnessed in warm-weather gear hinting us with upcoming scenes from a snow-capped mountain.
Well, this time the movie definitely provides us hints as more adventures are on the way with loaded actions in several interesting locations and scenes.
'The Rock' Teases There's Still Chance For Presidential Run in Future >>>
As for casting the movie will have every member from the previous sequel such as 'Professor Sheldon 'Shelly' Oberon' portrayed by Jack Black, 'Franklin Finbar' narrated by our favorite star Kevin Hart, and 'Seaplane' by Nick Jonas.
The Jake Kasdan directed movie 'Jumanji'
The previous sequel was a massive box office hit movie holding a tight competition with one of the popular American Sc-Fi movie 'Star Wars: The Last Jedi' which accumulated a worldwide gross of $1,316,721,747. Impressively, 'Jumanji: Welcome to the Jungle' competed by collecting an amount of $964,496,193.
Check out some of the interesting facts from the upcoming sequels from Jumanji: 3.
Well, the legacy continues as the two franchises are going to compete this year too with Jumanji set to be released on December 13 just a week before 'Star Wars: Episode IX' hits the theaters.
The movie is going to be launched under the production of Columbia Pictures where Dwayne is also one of the producers of the movie.
Dwayne 'The Rock' Johnson is No Longer The Highest Paid Actor In The World >>>
Well, let's hope the final conclusion of the film will be able to deliver us with more entertaining plots and stories. Till then let's wait till the trailer drops.
-->