Secrets Behind Emily Ratajkowski's Topless Pictures
Published Fri Apr 19 2019 By Jessica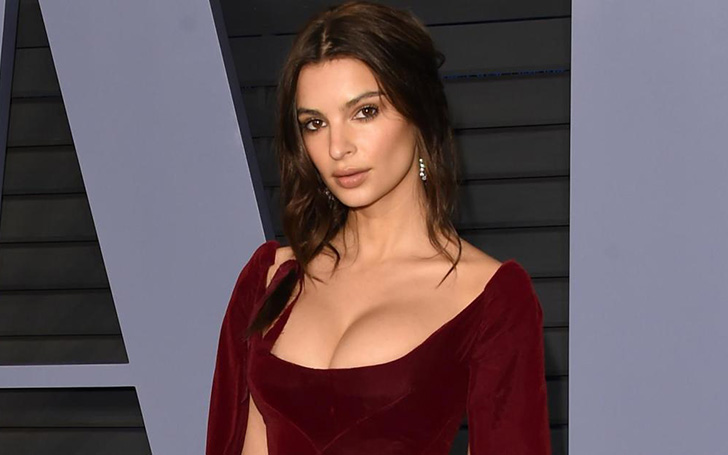 Emily Ratajkowski looks flawless as she takes completely nude selfies on a hotel balcony with the help of an assistant.
Ever since she rose to fame following her Hollywood debut to Robin Thicke's infamous music video 'Blurred Lines', Emily Ratajkowski never failed to grace the world with her beauties.
The 27 years old model isn't shy to show off her body whilst she takes and shares her never-ending nearly nude selfies whilst highlighting her famous sensual curves. And, if we're being honest here, we would flaunt our naked body too if we had a model body like hers.
Recommended:Teen Mom 2 Star Leah Messer Says She Wants More Kids
Just recently on Wednesday, the owner of Inamorata did it again. As her fans and the whole universe knows, Emily usually takes her nude pictures either inside a store or mostly for photoshoots, this time, she fearlessly took them on a hotel balcony.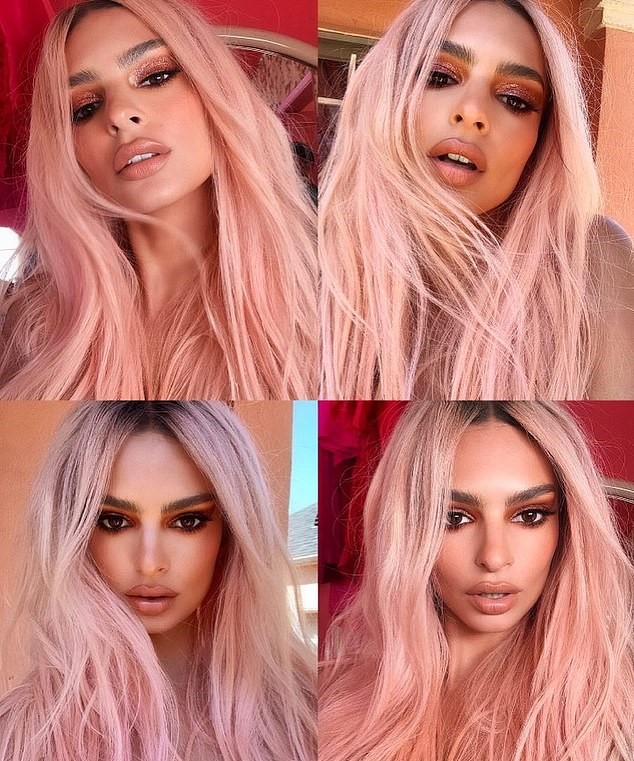 Emily Ratajkowski's glamorous selfies in a baby pink wig.
SOURCE: Daily Mail
Honestly, we love the confidence of this woman. Emily Ratajkowski literally doesn't give a single f***.
We witnessed the entrepreneur dreamily taking a few snaps on her red iPhone as she sported a baby pink wig, and yup, she was completely topless.
Putting her ample cleavage on display, Emily pulled down the sleeve of the white skin tight skirt she was wearing to her waist to add sexiness to her selfies.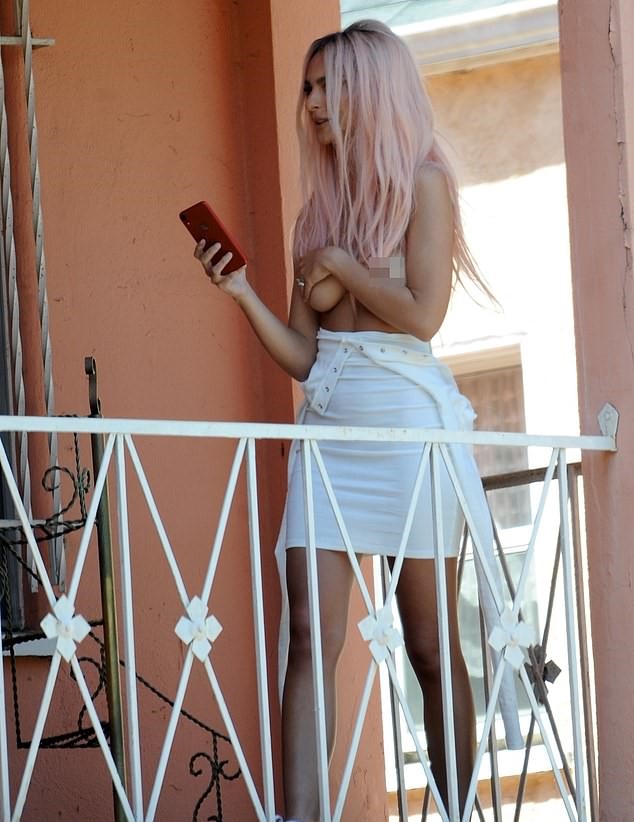 Emily Ratajkowski takes nude selfies on a hotel balcony.
SOURCE: Daily Mail
Despite being braless, the model made sure to cover her modesty with her hands and her long pink wig as she stood on the open balcony.
Emily who's married to a writer/director/producer Sebastian Bear-McClard also managed to flaunt her massively eye-catching diamond wedding ring on her long pretty fingers.
View this post on Instagram

Took Mom and Dad to see my @drinkbabe billboard with @thefatjewish 🥂🤓💕✨

A post shared by Emily Ratajkowski (@emrata) on Apr 18, 2019 at 2:50pm PDT
The beauty queen opted for a light makeover that included rose gold glittery eyeshadow and nude lipgloss painted over her full pouty lips which provided her an additional seductiveness to her sultry looks.
Throughout the whole selfie sessions, Emily had her assistant by her side who devotedly held a miniature leaf blower towards her face and helped her get the glorious pictures. Although the identity of Ratajkowski assistant is unknown yet, it wouldn't be fair to not credit him.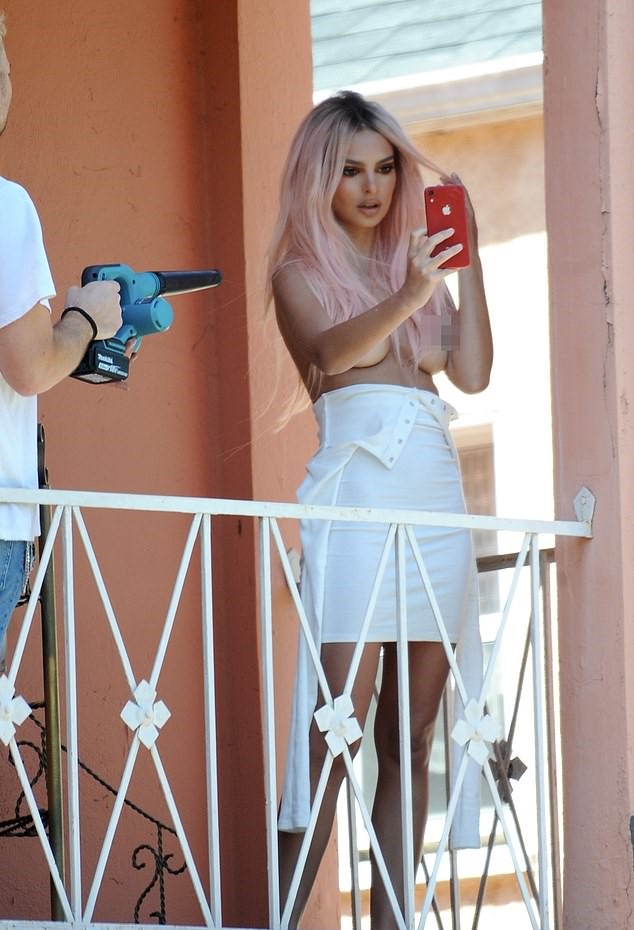 Emily Ratajkowski takes nude selfies as her assistant holds miniature leaf blower.
SOURCE: Daily Mail

The celebrity then, of course, took to her Instagram to share the selfies to her 22 million followers on the photo-sharing platform tagging LOVE magazine.
Also see:John Cena Is In Talks To Join The Ensemble Cast of James Gunn's The Suicide Squad 2
Meanwhile, the model enjoyed some quality time with her family as she took her mom and dad to see her Drink Babe billboard along with the internet sensation, The Fat Jewish. Emily shared the images on her Instagram.
-->