Selena Gomez Throws Shades At Her Former Love Justin Bieber on Her New Song 'Lose You To Love Me'
Published Wed Oct 23 2019 By Chester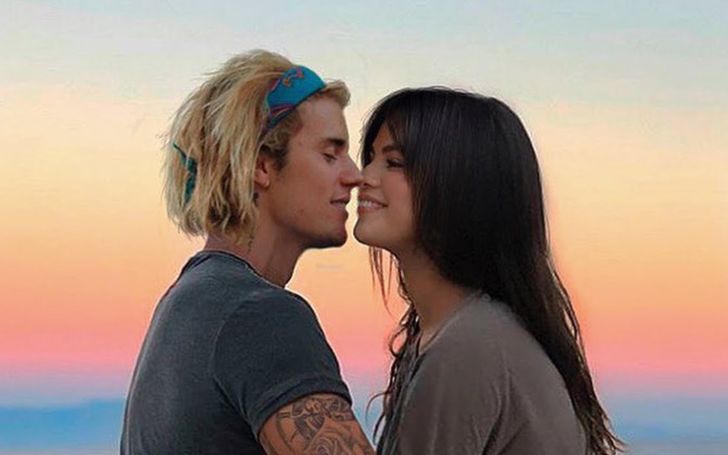 Fans are speculating whether Selena Gomez's new song, 'Lose You To Love Me' is a shade to her former love Justin Bieber.
The 'I Can't Get Enough' hitmaker recently dropped a brand new song after a long break, 'Lose You To Love Me' on Monday, October 23. And fans are already coming with predictions.
Check Out: Selena Gomez - Lose You To Love Me
A month earlier, on September 01, 2019, Selena dropped few studio snaps of working on a new song last month; the new MV was published on midnight of Wednesday, October 23.
The 27-year-old made lots of reference on her lyrics, and we have segmented the lyrics to understand the story better.
Selena References Nine Years Relationship Aftermath in a 'Line'
Justin Bieber and Selena Gomez coming out public as a couple.
SOURCE: People
The starting lyrics of the song reads,
You promised the world and I fell for it
I put you first and you adored it
Set fires to my forest
And you let it burn
Selena and the 'Cold Water' hitmaker Bieber were one of the popular teenage couples in the Hollywood industry.
The duo initially started to date in 2010 and later on Vanity Fair Oscars Party in February 2011 they attended the star studded ceremony as a couple.
Don't Miss: One Year After Their Break Up Selena Gomez Low-Key Deleted Her Only Justin Bieber Instagram >>>
'Come & Get It' hitmaker is trying to explain the summary - all the moments, memories, love which just faded as a sun sets at dusk.
Gomez Cites Their On-Off relation in Between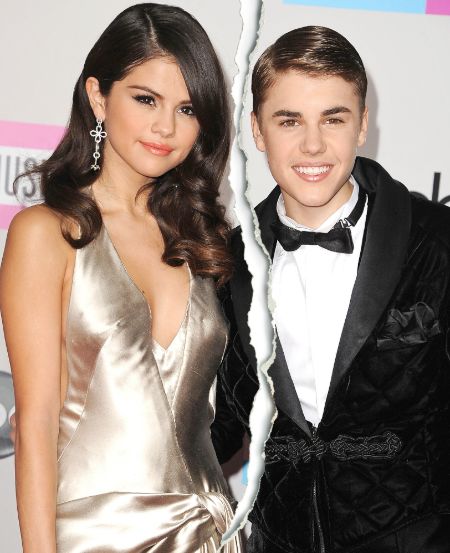 "It's really hard when I would want to spend so much time hiding things," Selena Gomez.
SOURCE: US Weekly
If you are updated with Justin, 25, and Selena, 27, then you might well know the facts about the lovebirds' on and off relationship before calling it quits the final time.
The 'Wolf' hitmakers cite the whole situation in another stanza which reads,
"To love, yeah I needed to lose you to love me, yeah!"
Selena's ever spotted PDA partner Abel Makkonen Tesfaye aka The Weekend after Justin.
SOURCE: People
Coming to the recent, 'Lose You To Love Me' chorus might be a citation of Selena's relationship with 'Starboy' hitmaker The Weeknd. The former partners first became linked in January 2017 when they were spotted locking lips on a romantic dinner date.
But every time they split, they reconciled stronger, however, things didn't go the way last time. A source told PEOPLE at the time that the budding romance was "new and nothing serious."
The Fact of Song Being Dedicated to Justin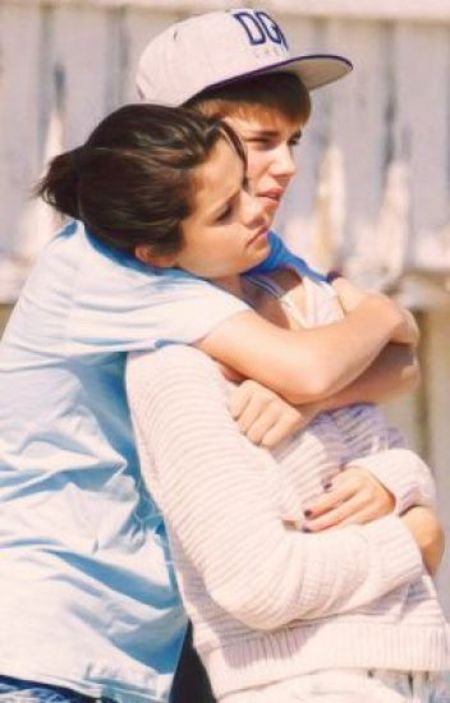 "My perfect guy wears converse, is totally laid back, and doesn't worry about being cool" - Selena Gomez quotes.
SOURCE: Wattpad
The above line clearly articulates a solid evidence the song being dedicated to her soul mate Justin Bieber.
I gave my all and they all know it
You turned me down and now it's showing
In two months, you replaced us
Like it was easy
Made me think I deserved it
In the thick of healing, yeah
Coming with the facts, the 'Baby' hitmaker Justin, and Selena called it quit for the last time in March 2018, four months after their reunion, as reported by E! News.
Before their reunion, Selena called her ten months relationship quit with Weekend. And Justin had a split with Hailey on August 2016 and was dated Sofia Richie for a month till September.
After two months from their final goodbyes, in June 2018, Justin and his model wife rekindled with each other and are going stronger ever since.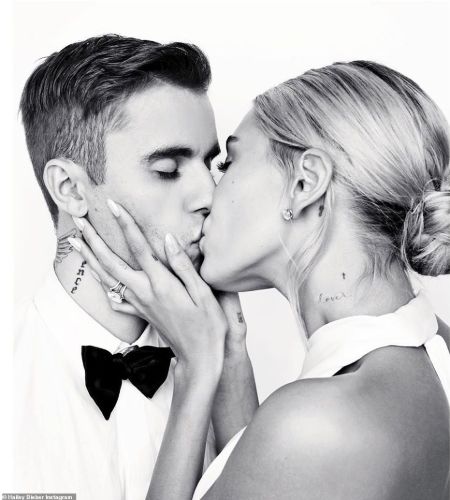 Newly Weds, Justin and Hailey.
SOURCE: Daily Mail
On the tragic story, Justin is now married to his longtime fan & friend Hailey, 22, on Sep 30 at the lavish 20,000-acre five-star resort at 'Montage Palmetto Bluffs.'
And now, the chapter is closed and done. 'To love love, yeah. To love love, yeah.To love, yeah.' And now it's goodbye, and it's goodbye for us - Selena ends the song with the post-chorus.
Related: Hailey Baldwin Changed her Instagram Name Hailey Bieber After Marriage With Justin Bieber >>>
Stay tuned and connected to find updates of the recent Entertainment articles only on Glamour Fame.
-->