Soulja Boy Has Been Released From Jail
Published Sun Mar 17 2019 By Jessica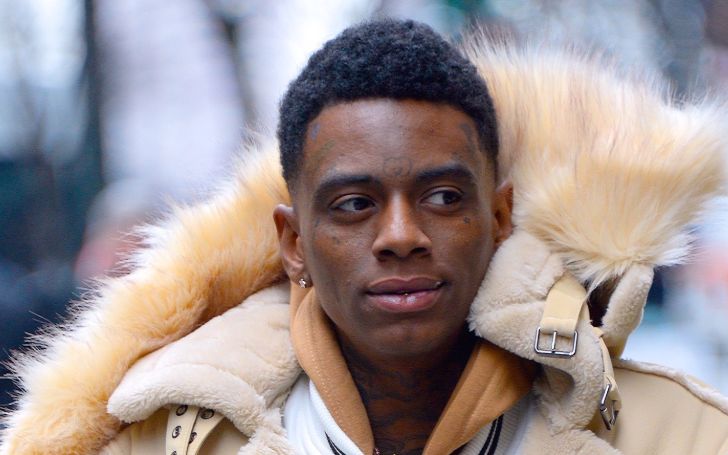 US Rapper Soulja Boy released from jail just a few hours after being arrested.
Soulja Boy is released from the jail just hours after being taken into custody.
Police arrested the 29 years old rapper during their routine visit at his home respectively on Friday morning. It's claimed police allegedly found ammunition, something he is forbidden to possess as he is an extended probation period.
His attorney, Fred Minassian, however, claims his client is innocent and that there was no weapon found concerning his probation violation. Mr. Minassian also informed to TMZ that he is scheduled to make a court appearance on 29th March.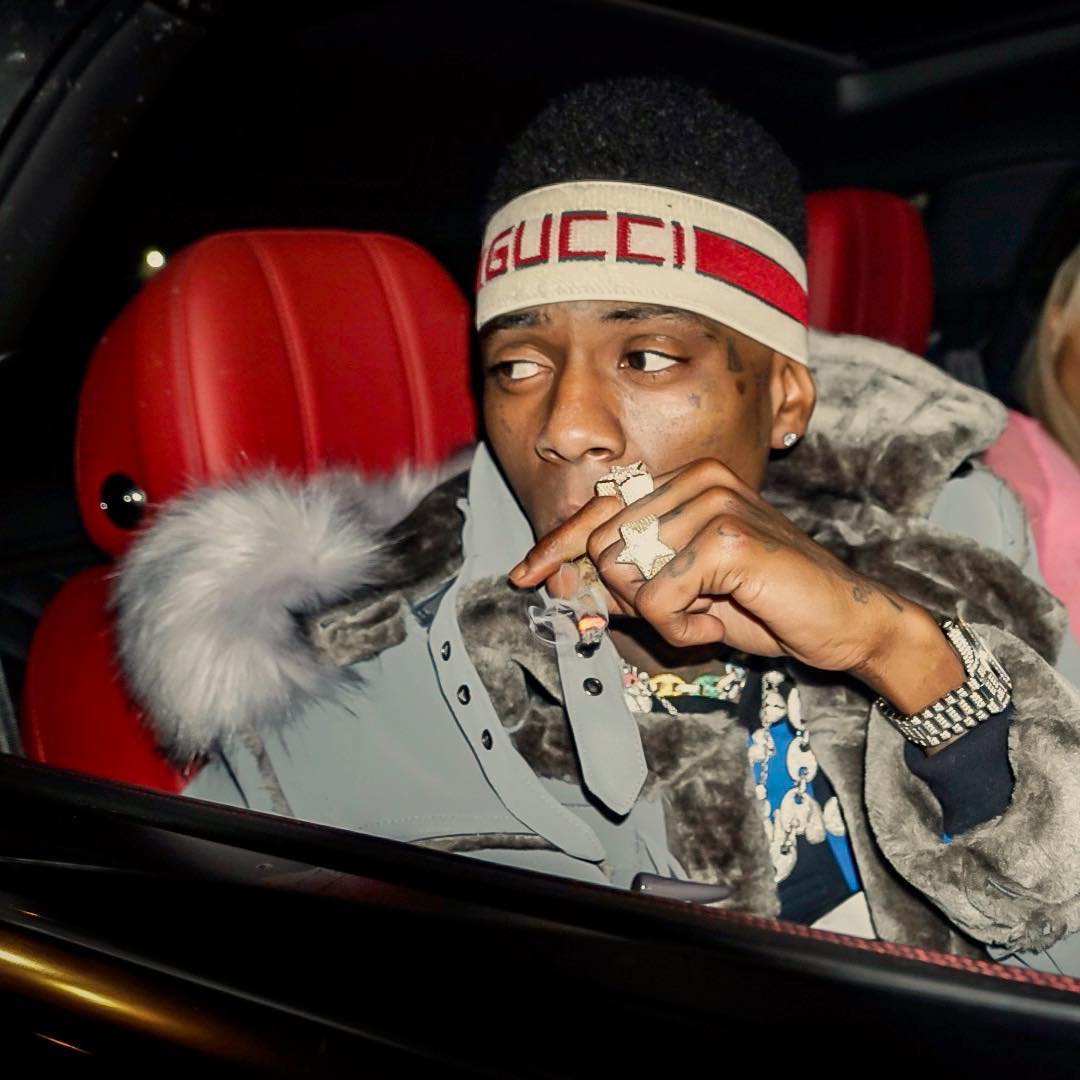 Soulja Boy released from jail just hours after being arrested.

SOURCE: The Source
Immediately after being out of jail, the 'Crank That' singer took to his Instagram to make a live update to his fans on the arrest. In a now-deleted video, the rapper as seen recording from his car, says: "They took all my jewelry, all my chains but I still got my band on jail ID wristband worn on his wrist)"
You may also like: Lennon Stella New Single "BITCH" Turns The Tables on Disrespectful Men
The controversial rapper continued:
"I just got out of jail right now. I was in the county. My partner pulled up and got me and sit in court with me. I'm out of jail. This s**t ain't going to stop. That got me f****d up."
Pointing out to another controversial fellow rapper; 6ix9ine who too is serving jail time after pleading guilty to crimes like firearms offenses, narcotics trafficking, and racketeering, he added:
"The biggest comeback of 2018. They try to hate on me and s***t. I'm not going out like 6ix9ine. You got me f******d up.' Just got out of jail I might just rock to the stage. I might just go up on stage. Look at this s**t,"

"You can't hold me. I'm the hottest rapper in the game. Got me f****ed up,"
The 'Kiss Me Through The Phone' singer didn't stop there. He took to Instagram live again from his home where he displayed his wristband once again. This time, sported in his diamond chains and icy Rolex watch with twinkling rings, he says in the video: "Shoutout to all my fans I love you"
See more: Why Does Iggy Azalea's 'Sally Walker' Sound Similar to Cardi B's 'Money'?
As for the rapper, his recent arrest comes after his last month arrest when cops raided his home and found ammo following a claim from a woman that states the rapper abducted and kept her in his garage.
The rapper was first taken in custody for violating his probation two years back in 2016 after making threats to people online. At the time, the authorities found at least one weapon at his home.
Meanwhile, the rapper appears to be unbothered by his entire history of arrests. In fact, Soulja Boy is in a big good mood of celebration. The 'Pretty Boy Swag' gave a grand performance on the same day of his arrest at the halftime during the LA Clippers home against the Chicago Bulls match.
Also see: Rosario Dawson and Cory Booker are Reportedly Dating
Soulja Boy shared numerous pictures and videos on the photo-sharing platform from the evening. He wrote: "I had the biggest comeback" in one of his posts from the night.
-->