In A Surprising Turn Of Events Ryan Edwards Spent Easter With His Family!
Published Tue Apr 23 2019 By Jessica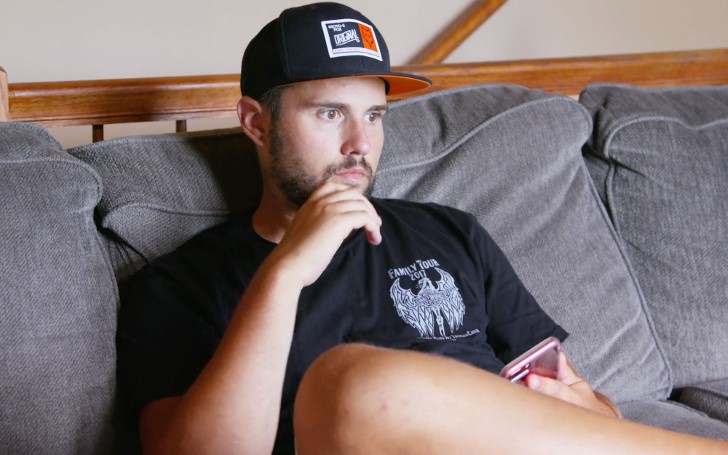 Ryan Edwards celebrates Easter with his family following his release from jail last week.
Did Ryan Edwards make up his mind? Cause last time we checked, we learned that the young father wanted to stay off from everything and everyone to spend some time alone by himself in the woods. The news came shortly after he was released from jail.
It's still all great though.
Recommended: Some Fans Are Trashing Jill Duggar's Latest Recipe
We mean the Teen Mom star could be back on Tinder to ask for some cocaine to random women again, but the fact that Edwards seems like a changed man now that he celebrated some quality Easter time with his family and children is really appreciative.
Mackenzie Standifer and Ryan Edwards celebrate Easter with family.
SOURCE: Mackenzie Standifer
Ryan's wife Mackenzie Standifer took to Instagram to share an adorable picture of her family celebrating the Easter and husband Edwards looked super happy and healthy to be standing beside her and the kids.
Mackenzie can be seen holding their 6 months old toddler son Jagger Edwards whilst Ryan stood behind his son he shares with ex Maci Bookout, Bentley Edwards, 10, and Hudson Stephens, 4, Standifer's elder son she shares with partner Zachary Stephens.
Sharing the beautiful photo to her nearly five hundred thousand followers, she simply captioned the picture with a single emoji of a chick being hatched from an egg.
The beautiful Easter image earned more than seventy thousand likes in just less than a day and hundreds of compliments from the fans who showered them in the comment section.
Also see: Rey's Parents Could Be Hidden In The Star Wars 9 Trailer
One of the fans wrote: "Happy to see the family together again! Happy Easter!!"
Whilst another added: "What a beautiful family this picture just made me smile"
A third one said: "Beautiful family despite what is said."
Whereas this one fan in defense of the family wrote: "Doesn't matter of one's past it only matters what the one person is doing now. Family is EVERYTHING. STOP BEING SO HATEFUL. MEAN A**ES"
SOURCE: Mackenzie Standifer
This is the first family picture of Ryan and Mackenzie which comes after their last family picture that was taken earlier this year in January before Ryan went to jail.
The reality star was imprisoned at the Hamilton County Jail in Tennessee just a week later of the photo being posted on Mack's IG for the charge of possessing drugs and theft of services under $1000.
Don't miss: Jeremy Jordan And Ashley Spencer Welcome Their First Child
Meanwhile, Ryan's parents think that their son might not change and stay off from drugs despite facing his punishment for carrying drugs.
-->