Teofimo Lopez Chest Tattoo and It's Meaning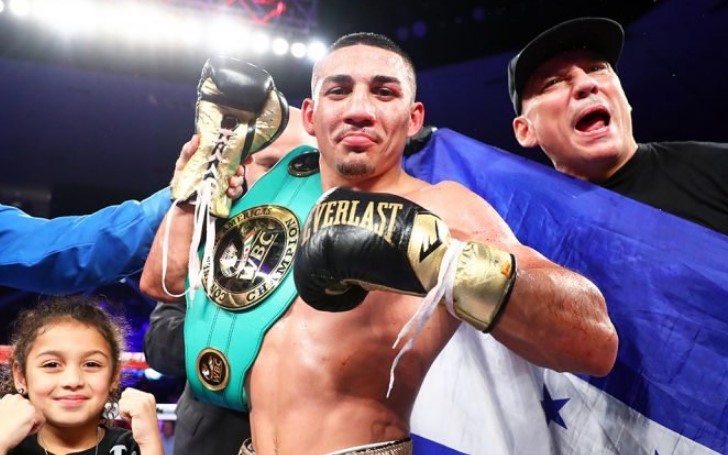 Here's what you should know about Teofimo Lopez's tattoos and their meaning.
Teofimo Lopez (born Teófimo Andrés López Rivera) is an American professional boxer. Lopez is a current unified lightweight world champion.
Teofimo is holding his title since 2019, and he is also WBA Super, WBO, and Ring magazine titles since October 2020.
Teofimo Lopez is ranked the world's second-best active lightweight by 'The Ring' magazine.
Also See: Boxer Teófimo López Married to his wife or just engaged?
While talking about his background, Teofimo was born in Brooklyn, New York, on July 30, 1997, to his Honduran immigrant parents. The pro boxer started practicing boxing from a very young age as his father, Teofimo Lopez Sr. was a trainer.
According to sources, Lopez started his boxing training from the age of six, within no time, the pro boxer was doing wonders in the ring.
Teofimo won the US Olympic Trials but was not selected for sole lightweight entry into the tournament as AIBA's World Series of Boxing champion, so he entered as an alternate for Carlos Balderas.
Also Read: Who is Cody Calafiore Girlfriend? Is She Diagnosed With Cancer?
Since we assume you already know about his excellent career, and you pretty much enjoy throwing punches on the ring, but have you wondered what his tattoos mean? Let's find out.
Teofimo Lopez Talks About His Tattoos on "Talk Box With Michael Woods" Podcast
Recently Teofimo Lopez sat for an interview with Michael Woods on his podcast, "Talk Box." Following the interview, Michael Woods took to his Twitter account to announce the new episode with "Teofimo Lopez" is up, and also revealed the pro boxer revealed the meaning of his tattoo on his chest.
Michael Woods wrote,
"Listen to the show in its entirety here. This includes what Teofimo and his dad said about Teofimo fighting WBO welterweight titleholder Terence Crawford. You'll also hear the backstory, about where the first Teofimo came from, hear about the son's loss at the 2016 Olympics."
Also Read: Who is EddieVR Girlfriend in 2020? Is He Dating Someone?
Woods continued,
"About the meaning of the tattoo on his chest. Overall you will sense how confident Junior is in his son. What a sky-high bar he's setting! I get the sense the kid isn't conflicted at all about it. After all, they are on the same page. Damn right, I want to see if these expectations can be matched because if they are, boxing has a superstar soon to emerge. The sport can always use more of those."
Teofimo Lopez's Tattoo Meaning
As you can see there are a lot of speculations about his "MCMXVI" tattoo on his, and as you can see already, most of them are wrong. Many associated the number with world war, which doesn't make sense at all.
Teofimo Lopez's chest MCMXVI tattoo and it's meaning.
Photo Source: Agency/GF
After some blatant speculations, fans of Lopez were left in more confusion as to what does the tattoo mean, but he recently revealed the meaning of his tattoo.
So according to Teofimo Lopez himself, the tattoo "MCMXVI" on his chest is dedicated to his grandfather. MCMXVI translates to 1916, which was the birth date of Teofimo's grandfather. If you want to catch the full episode, you can click here! Teofimo and his father share some excellent stories.
Also See: Who is Ash Kaashh? Something You Should Know About the Owner of "Heaven Sent Nails"
For more information on your favorite celebrities' lifestyle and other news, stay tuned to Glamour Fame, and don't forget to sign up for the newsletter.
-->