The Bachelorette: Hannah Brown Says She Has 'A Lot of Stress To Burn Off' Amid All The Drama!
Published Thu Jul 04 2019 By David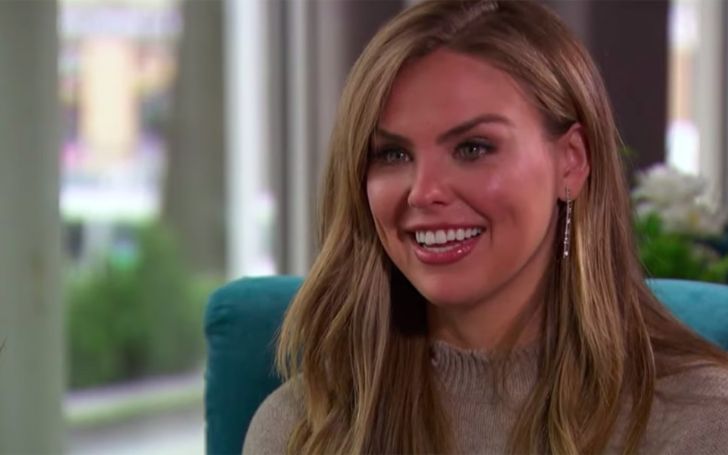 Hannah Brown says she has 'A Lot of Stress to Burn Off' amid 'Bachelorette' drama.
The 15th season of Bachelorette has been intense both on and off the screens. That said, Hannah Brown has a lot she needs to get off her chest.
The reality star took to her Instagram Stories on Tuesday, July 2, in the midst of an outdoor run in her home state of Alabama to give followers an update on her state of mind after filming the ABC reality dating series.
The 24-year-old gorgeous said, "So, it really wasn't an exaggeration. I did not work out at all for, like, four months. Yeah, so my body turned to mush. Gotta get back on track! And I've got a lot of stress to burn off right now, so great time."
Brown entitled her recording message with her hometown slogan of "Roll Tide!" before telling her 1.4 million fans that she "can say that here as much as I want to." She said her health needs to feel good and that's why she's jumping back on the wagon.
Also Read: 'Bachelorette' Star Hannah Brown Hits Back At Critics: 'I Refuse To Believe I Give Christians A Bad Name'
The former Miss Alabama USA's confession about the "stress" she has been enduring came nearly two weeks after news broke that her season's frontrunner, Jed Wyatt, had been in a serious relationship before departing the show. His ex-girlfriend Haley Stevens spoke to Us Weekly about how they had been developing a relationship for approximately four months when the singer joined the cast with the sole purpose of promoting his music career.
Back in June, Stevens told she would never hold someone back with a driven passion. She also said of the feelings often getting in the way of career decisions.
Wyatt himself admitted to Brown on the June 3 episode that he saw The Bachelorette as "a huge platform" and "came in with that intention," but he eventually found himself crushing on her.
Recommended: Why Do Contestants Keep Coming On The Bachelorette When They Have Girlfriends Back Home?
The drama surrounding the season grabbed headlines again on Monday, July 1, when a sneak peek for an impending episode revealed the Bachelor alum had sex twice with one of her contestants in a windmill. Brown even received backlash on social media for speaking openly about her sexual history. Fans speculated the suitor was likely Wyatt, who filmed a one-on-one date at a windmill.
You May Also Like: Singer Jed Wyatt Previously Dated a Singer Before Competing for Hannah Brown in The Bachelorette; His Ex Speaks Out
As such, Kaitlyn Bristowe who was the Season 11 lead, said she could relate to the slut-shaming. She herself received harsh criticism for having sex with contestant Nick Viall before the fantasy suite date.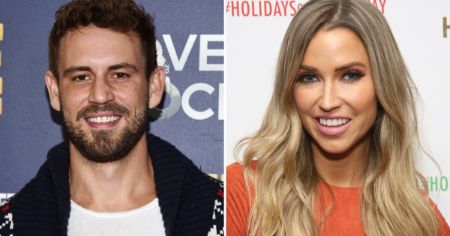 Bristowe, nevertheless, said women can have sex if they chose, and can wait till the marriage either. She stressed when one is making a life-altering decision to find a life partner, intimacy can be important and that shouldn't be hard to understand.
Also Read: Hannah Brown Reveals The Best And Worst Kissers From The Season
Controversial contestant Luke Parker was not pleased when he came to know about Brown's hookup. He told her in Monday's preview that he would "completely obliterate" himself from their relationship whether she "had sex with one or multiple of these guys."
Visibly frustrated, the University of Alabama graduate affirmed she had, in fact, done the deed, which left Parker, 24, shocked.
The Bachelorette is running on ABC every Mondays at 8 p.m. ET.
-->