The Eternals' Gilgamesh Actor Don Lee - Here's Everything You Need To Know!
Published Mon Jul 22 2019 By Sea
Ma Dong-Seok aka Don Lee is to be cast as Gilgamesh in the upcoming 2020's action movie 'The Eternals'. Just who is Don Lee?
We're all excited about 'The Eternals' coming to theatres in late 2020 and with Marvel confirming it to be a serious part of MCU's phase 4 in the latest comic-con, things just got even more exciting. Marvel's boss Kevin Feige announced the cast. Among them Ma Dong-Seok aka Don Lee was introduced for the role of 'Gilgamesh'.
Despite Gilgamesh once being The Forgotten One, the man for the role, Lee, is a beloved actor in his home country South Korea. He is one of the most popular and bankable actors in Korea. He was born in South Korean capital Seoul on March 1, 1971.
Read Here: Everything about the phase 4 of the MCU
Before all his acting fame, Dong-Seok under his westernized name Don Lee was a personal trainer for mixed martial arts artists Mark Coleman and Kevin Randleman. He lived his early life in the USA and graduated from Columbia State University in health and physical education.
Despite his age, the 48-year-old's career in the screen started out only back in 2005 with an appearance in the South Korean period action-comedy 'Heaven's Soldiers'. Since then, he's been a major part of Korean Cinema and TV, involving in numerous Korean movies and dramas.
The actor exploded to popularity in 2013 when he got nominated and won the 'Best Supporting Role' title in the 49th Baeksang Arts Awards for his supporting role in the 2012 Korean suspense thriller "The Neighbour". From then on, he starred in several Korean movies like 'Norigae', 'One On One' and 'The Chronicles of Evil'.
Don't Miss: 10 thriller movies guaranteed to blow your mind
Perhaps, the one movie that everyone knows and remembers Don Lee from is the 2016 zombie movie 'Train to Busan' with his character 'Sang-Hwa'. The movie that hit around $90 million on Box Office skyrocketed his popularity in acting after he won the 'Best Supporting Actor' title at the 8th KOFRA Film Awards in 2017.
Watch: Don Lee in 'Train to Busan'
Don Lee's lead roles have also been recognized well enough. He won the 'Best Actor' titles at the Golden Egg Awards and 2nd Korea China International Film Festival in 2018 for lead acting in 2017 crime action 'The Outlaws'. Since then, he starred in almost all the movies he's been in and is set to appear in Korean movies 'Champion', 'Bad Guys: The Movie' and 'The Outlaws 2'.
Check out Don Lee in Champion's poster.
The prolific action actor is now ready for Hollywood. He's already made an appearance in American TV series 'Sense8' but now is up for one of the most exciting challenges of his career. He received the role in the famous Marvel movie 'The Eternals' back in May, and now he can't wait to show what Gilgamesh is made of.
Find Out Here: Why Spider-man plans were not released at SDCC 2019
Furthermore, Don Lee will star in the Hollywood remake of 'The Gangster, the Cop, the Devil', the Korean version of which he starred in. Despite getting the big role in Hollywood, Don Lee expressed his intention of progressing in the Korean industry.
"Even if I advance into Hollywood, my base is in Korean films, so I'm going to focus mainly on Korean films. But I think it'll be fun to film in a different atmosphere."
As for his personal life, he officially started dating his 28-year old girlfriend Ye Jung Hwa, a known health trainer since November 2016. He has marriage plans as well. According to him, it could be next year if time allows for it.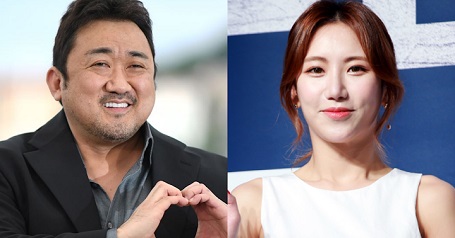 Gilgamesh is the character to take Hercules and Thor head-on and with the body that Don Lee built-up over the years, it seems a perfect fit for him to be cast as the character. With plenty of experience in action movies, he could be a beloved character for the future of Marvel as well.
-->