Three Ways Tony Stark Could Be Rescued In Avengers: Endgame
Published Wed Dec 19 2018 By Tess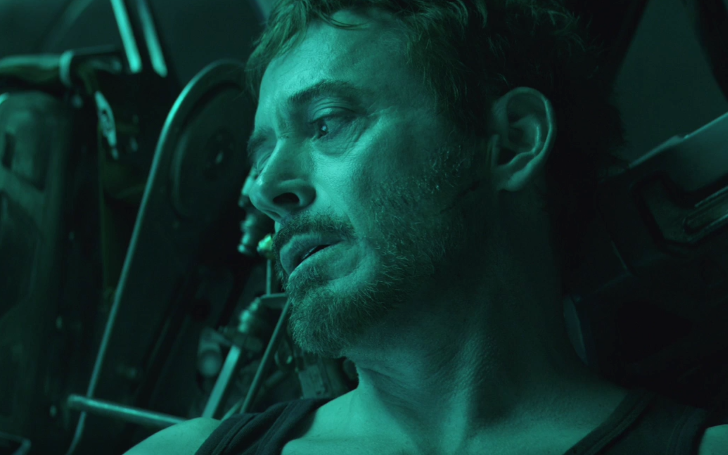 Right after the release of Avengers: Endgame's first trailer, a lot of assumptions regarding the rescue of Tony Stark has come out.
The opening moments of Marvel's first trailer of Avengers IV depicted Tony Stark in a desperate situation in which he is seen recording one last message for Pepper Potts. He appears to be helplessly floating through space without food and water and a limited supply of oxygen.
Based on the trailer, Tony Stark is stuck in a dire situation in which it seems almost impossible for him to make it out alive on his own. So who will be his knight in the shining armor? Or will it be a point of no return for him?
Also Read: 'Aquaman' Reviews: Here's What Critics Are Saying
Here are a few possible ways Tony will survive before he runs out of oxygen which can be detailed down below.
1. Pepper Potts and Rocket Team Up
SOURCE: Marvel Cinematic Universe
At the end of Infinity War, Rocket is the only guardian to survive apart from Nebula who is also stranded on the space. Unaware about the rest of the Guardians of the Galaxy, Rocket will desperately try to locate his friends.
Rocket and his new buddy Thor are more likely to end up at Stark Enterprises looking for a ship to locate Benatar. There they will meet Pepper Potts for the first time who is also looking for a way to find Tony Stark.
Eventually, they might team up and venture out to find their loved ones. This makes sense as earlier this year, a photo surfaced online of Gwyneth Paltrow wearing the signature purple Rescue armor and Rocket is a technological wizard.
You May Also Like: Watch First Promo of "Game of Thrones" Season 8
2. Captain Marvel
SOURCE: The Wrap
Even if Rocket the raccoon is not able to save Tony Stark and form a pact with Pepper Potts, Tony Stark will presumably be saved by the upcoming Marvel superhero - Captain Marvel.
The post-credits scene of the infinity war ended with an image of the eight-pointed star on a red and blue background following a distress call on a modified pager made by Nick Fury before turning into dust.
The image happens to be the reference to captain marvel's costume. So chances are that she receives the urgent message and is on her way to earth where she is chased by a Skrull ship.
While fighting the ship she might come across Tony Stark in a desperate situation and decides to offer him a lift who helps her kick off the MCU. On her way back to the earth he could explain the disappearance of half of all life on earth.
See More: Captain Marvel Releasing on March 8, 2019, New Movie Poster And Trailer Info
3. People of Asgard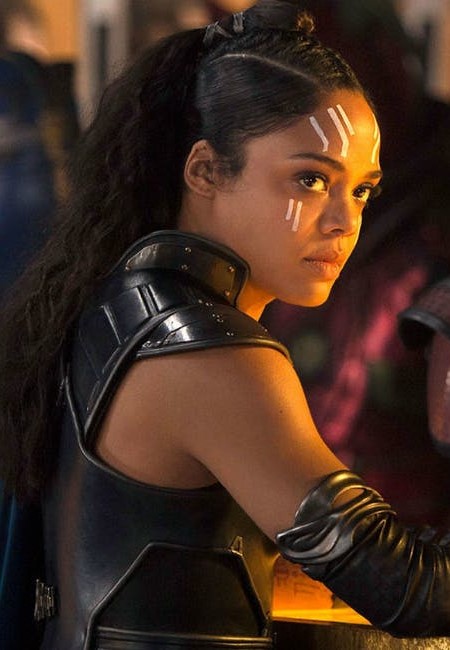 SOURCE: Quora
At the end of Thor: Ragnarok, Thor and the people of Asgard were seen heading to earth. However, Thanos invaded their ship and most of them were slaughtered.
Although we don't know what happened to the remaining Asgard people including Valkyrie and Krog, they might come across Tony at the very last moment and help him. After all Tony would know where Earth is, simultaneously allowing him to return home and provide refuge to the Asgard people.
It remains to be seen how exactly Tony Stark will be rescued, but it is definitely intriguing for the fans to debate on social media over the likely outcomes. Looks like we gotta wait till April 2019 to find out for sure!
-->