Tik Tok Star Sierra Furtado - Some Facts to Know About Her
Published Tue Apr 21 2020 By Bran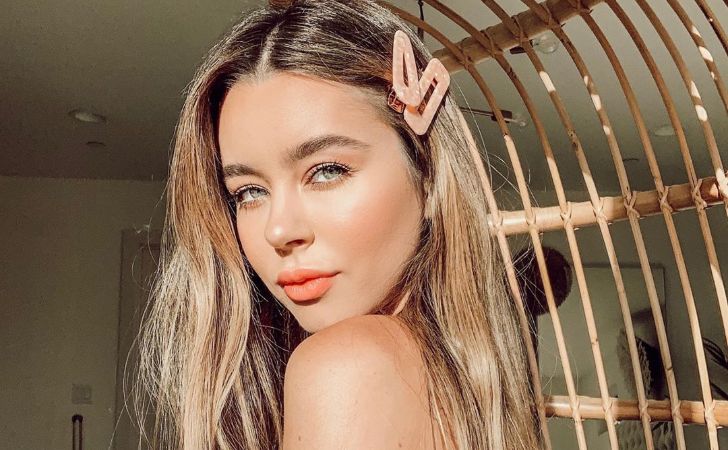 When it comes to top internet personalities, Tik Tok Star cum YouTuber Sierra Furtado definitely makes the cut. Get to know some intriguing facts about her.
The digital world is undoubtedly the way to go in this 21st generation, and the Canadian beauty, Sierra Furtado, makes the most out of it with a career on YouTube. With over 2 million subscribers, she rose to global fame and is emerging at a similar rate in the world of Tik Tok as well. Thanks to her immense hard work with engaging content regarding fashion, trends, and DIYs, she is already one of the top internet personalities and aims to go further ahead in the future.
Sierra Furtado is one of the fan-favorites, thanks to her dynamic content in Tik Tok. The Canadian diva always wanted to pursue a career in the entertainment industry, and there remains no doubt that she is on the right track. Only time will tell if the actress will go to feature on movies and television, but the 26-year-old has already achieved so much this young.
5. Sierra Furtado Grew Up in Vancouver, Canada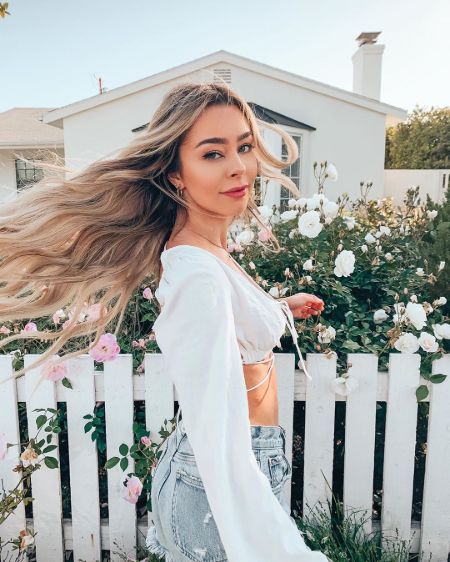 Tik Tok star Sierra Furtado grew up in Vancouver despite born in Montreal.
Photo Source: Sierra Furtado Instagram
Tik Tok star Sierra Furtado is a Canadian, born in Le Sainte-Flanelle, aka Montreal, on September 24, 1993. The vlogger came into this world to father Angelo Furtado and Louise Furtado. Furthermore, she shares the bloodline with two siblings, brother Corbin Furtado and sister Amanda Furtado.
Despite born in Montreal, she spent most of her childhood in Vancouver with her family. Consequently, she completed her early schooling from French Immersion Preschool before joining Concordia University. However, until she decided to open the YouTube channel, she was a nobody living a normal life compared to today, when she has millions of fans.
4. Sierra Furtado Came on YouTube on 2012
Like Ralph Waldo Emerson said, 'Patience and fortitude conquer all things,' the road to global fame was the result of Sierra Furtado's sheer determination and hardwork. She took a life-changing decision to create a self-titled YouTube channel in November 2012, and the rest, as they say, is history!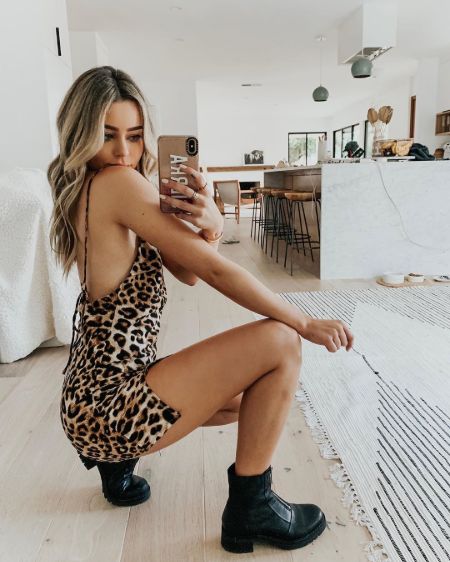 Sierra Furtado has over 2.7 million subscribers on her vlog channel.
Photo Source: Sierra Furtado Instagram
Creating a channel wasn't a big deal, as millions of users do it every day. Furtado burnt the midnight oil as she consistently posted exciting content about her daily happenings and fashions to impress as many audiences as possible. Some of her early videos like 'Room Tour' and 'What's on my iPhone?' were some of her breakthrough works crossing the 100,000 view mark. The diva later added another channel named Sierra Vlogs, which was an instant hit as well.
Highly Recommended: Interesting facts about Tiger Woods' caddie Joe LaCava.
Hard work eventually pays off, and it was undoubtedly the case of Sierra Furtado as well. Today, over 2.7 million users follow the diva on her digital platform, responsible for her enormous wealth and fame.
3. Sierra Furtado is a Dog-Lover
Sierra Furtado expressed her desire to pet a dog in 2014.
Photo Source: Twitter
Besides her profession, Sierra Furtado regards her pet dog, as her happy company at the end of the day. Back in 2014, she expressed her desire to pet a dog in the future via a Tweet. Four years later, she crossed a checklist as she welcomed an adorable puppy.
Watch: Sierra vlogs on shopping for her puppy.
The Internet star shared many dog videos on her YouTube vlogs, be it surprising her best friend or shopping for it. Interestingly, she named her dog as Penny and even made an Instagram account for it called Princesspennythecavie. Although she welcomed the cute puppy with her ex-boyfriend, she still lives with it with no hard feelings.
2. Sierra Furtado Owns a Six-Digit Net Worth
In this current generation, YouTube is a proven way to earn a living as it pays big bucks. Blogger Sierra Furtado took advantage of it, and with over 2.7 million subscribers, the Canadian makes upto $11,000 annually.
Tik Tok star Sierra Furtado is the ex-girlfriend of Alex Terranova.
Photo Source: Sierra Furtado Instagram
With over five years of active involvement in the industry, Furtado amasses a staggering six-digit net worth of $150,000 as of 2020. Similarly, as a Tik Tok star as well, she earns around $30,000 per sponsored post. In addition to that, she even takes hefty paychecks from her Instagram posts.
Also See: Who is Madelyn Cline? Get to know her better.
Thus, the fan-favorite Tik Tok star lives a lavishing life, traveling around fancy locations and riding some top cars. And, considering the rate she is going up, there is no doubt that the 26-year-old will reach the 'millionaire' mark in the years to come.
1. Sierra Furtado Broke an Engagement with Alex Terranova
Most of the online community is quite aware of the relationship that the Tik Tok star Sierra Furtado shared with fellow model Alex Terranova. The love birds indulged in a romantic affair which lasted over three years. The two were a fan-favorite duo, which even made numerous appearances together on Sierra's YouTube videos.
YouTuber Sierra Furtado and Alex Terranova broke up in June 2019.
Photo Source: Sierra Furtado Instagram
The fans were over the moon when her then-boyfriend Terranova proposed her with an oval cut diamond ring in May 2017 at the New York City. While everyone was increasingly excited about the potential wedding day, Sierra shocked all her followers when she announced how they broke up in June 2019.
You May Also Like: Some facts to know about Yvette Prieto.
Even though Alex wasn't the first guy Furtado dated, with fellow YouTuber Josh Tryhane making the top of the list, what she had with him was extremely serious. The pair couldn't work things between them and decided to break things up for their own good. Sierra even posted a video online clearing things on her big split up and how she is ready for a fresh start yet again.
For more news and updates about your favorite stars, please stay connected with us at Glamour Fame.
-->