Top 5 Facts About Mandarin Actor Tony Leung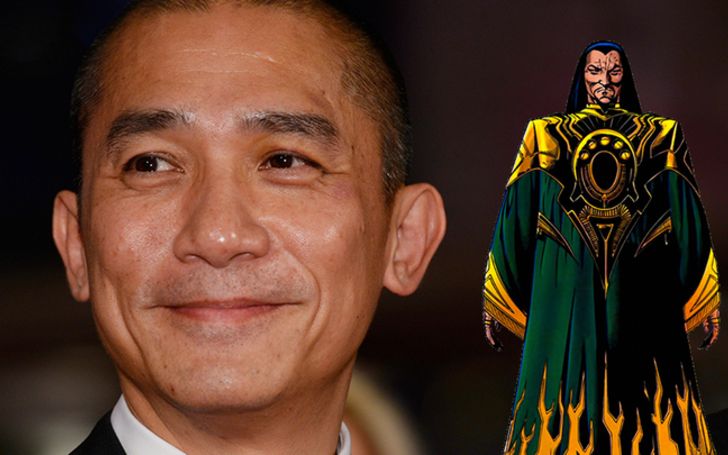 Tony Leung, one of the finest actors from Hong Kong, is adored by film-makers across the world.
Tony Leung is the tragic hero who is solitary, sensitive, and vulnerable. The 57-year-old actor possesses a way of conveying suppressed emotion, with thick brows and eyes welling with tears, that makes women want to take him home and look after him. Interesting, right?
Well there's plenty to know about the MCU's Mandarin, here are the top five facts you should know.
5.) Tony Leung is the Asian 'Clark Gable'
Tony Leung is often referred to by the media and critics as the Asian "Clark Gable."
Leung won a Best Actor's award for playing 'Chow' in a 2000 movie "In The Mood for Love." Tony played the role of mean amoral playboy rather than a sensitive type. In the film, Tony seduces a string of women, all extraordinarily beautiful.
Also See: Marvel Studios Casts Tony Leung As The Real Version Of The Mandarin In The MCU
The 57-year-old actor said, "My character developed after growing the mustache, which Wong Kar-wai asked me to keep thin, a bit like Clark Gable (news)'s."
4.) Tony Leung Won Best Actor at the Cannes
In 2000, Tony Leung received the Best Actor Award for his performance in the film "In The Mood For Love" at the Cannes Film Festival.
The actor said he played a very dark character, so Tony asked for a mustache to make believe he had changed.
Also Read: Which Is The Strongest Material - Black Panther's Vibranium Vs. Wolverine's Adamantium?
The 57-year-old actor further said, "Otherwise, my name was the same, my hair, my clothes were the same."
3.) Stephen Chow influenced Tony Leung
Tony Leung decision to enter into film was influenced by the comedian Stephen Chow.
The two-star met by chance in an event after which both actors remain good friends to date.
2.)Tony Leung, a Passionate Skier
Tony Leung is full of life as he is a passionate skier and makes it to a point to take a skiing vacation in Japan every year. His wife Carina Lau always accompanies the 57-year-old actor.
The actor said, "Skiing makes me light-hearted and happy. It might seem exhausting, the only time when I don't think, is when I am skiing. I don't think of anything as my mind is concentrated on skiing. Otherwise, you'll roll off the mountains."
1.) Tony Leung won International Stardom in 1989.
Tony Leung won international after his role in the movie "A City Of Sadness," the role earned him the Venice Golden Lion award.
The 57-year-old has acted in a wide range of roles from a victim of adultery to a lonely person to even a gay expat.
Recommended: Marvel Is Approaching Keanu Reeves For Almost Every MCU Film
Leung, a versatile actor, also tried his hands in comedy in the film "Jue Dai Shuang Jiao" in 1979 and became an instant hit.
-->