Top 5 Facts About Van Helsing Star Elena Anaya!
Published Sun Aug 11 2019 By Chester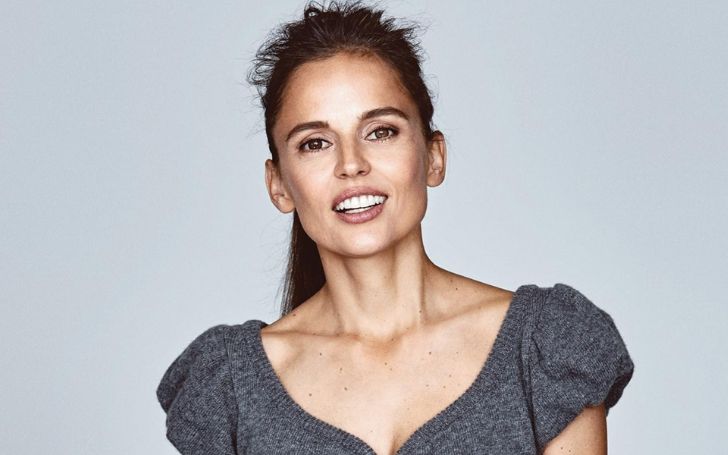 We have always been fascinated with the gorgeous Elena Anaya and her outstanding acts and groundbreaking roles in movies like Van Helsing (2016) to the recent wicked role in Wonder Woman.
The versatile and talented actress has played more than 42 films throughout her marvelous 24-year-journey in the show business.
But are you guys familiar with some of the intriguing facts of the stunning 44-years-old star? So in the article we have come up with all the never before known facts of the Spanish beauty. Here we go!
5. Elena Anaya Started To Act at The Age of 17
Some carry their dream and move forward to achieve them since they're little whereas others tend to only after they grow up. Much like the very early starters, Elena decided to join the showbiz industry when she was 17 years old.
Anaya first debuted in Hollywood in 1995 and gained her first international notable recognition in 2001 for her role in sexually explicit drama 'Sex and Lucia'.
4. Elena Anaya Practiced Shotokan for 15 Years
'Shotokan' is a style of Karate which is developed forming different martial arts by Gichin Funakoshi in the mid-'80s.
Netflix Revealed Some Mind-Blowing Stranger Things Facts! >>>
Well, the astonishing actions we saw in Van Helsing by Elena Anaya is for real. The actress has awe-inspiring self-defense skill which she's been mastering for the fifteen year now. Watch out guys.
Elena Anaya in 'The Skin I Live In'
Elena Anaya also features in 2011 Spanish psychological thriller drama film written and directed by Pedro Almodovar.
Top 5 Facts About TV's Sexiest New Show 'Temptation Island' >>
The story narrates a story of a skilled plastic surgeon 'Dr. Robert Ledgard', who lost his wife and daughter in a fire accident. After 12 years, he kidnaps his faithful housekeeper Marisa Paredes and 'Vera' (Elena Anaya) to experiment. The movie won 15 awards including prominence title of Best International Film in BAFTA Awards.
Elena Anaya Prefers to Live her Life with No Care or Worry
To be more precise, Elena Anaya shares she is not really impressed by what society thinks is beautiful and ugly. She would rather be herself and only have to look the part when it's time to get in, otherwise you would find her just sitting, chilling in a normal way.
Well, we hope you guys enjoyed some of the facts of the 'Talk to Her' star. Stay tuned and connected to find out more intriguing articles.
-->