Travis Barker's World: Net Worth, Lavish Residences, Exotic Cars, and Epic Concerts!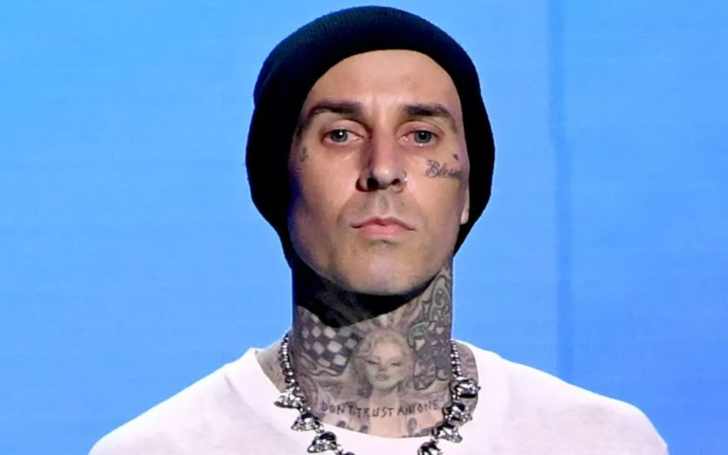 Travis Barker, born on November 14, 1975, is a renowned American drummer and musician celebrated for his exceptional talent and significant influence in the world of rock music. He gained widespread recognition as the drummer for the punk-rock band Blink-182.
It is a group that achieved immense commercial success and critical acclaim in the late 1990s and early 2000s. Barker's drumming style, characterized by its speed, precision, and innovative techniques, has made him a revered figure in the music industry.
Travis Barker's Net Worth in 2023
Travis Barker, the American drummer and musician, boasts a remarkable net worth of $50 million. While he's best known for his drumming role in the iconic band Blink-182, his multifaceted career extends beyond music.
Barker made waves in the reality TV realm with his appearance on MTV's "Meet the Barkers," which offered a glimpse into his life. Furthermore, he diversified his endeavors by launching a fashion company and establishing a record label.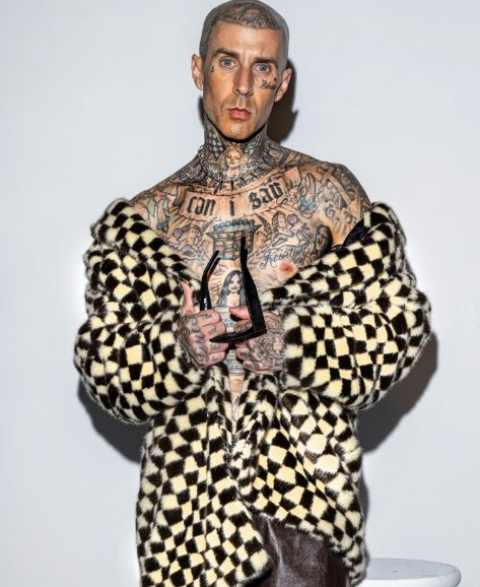 Blink-182's pinnacle achievement, the album "Enema of the State," achieved staggering sales, surpassing 15 million copies. Travis Barker's drumming prowess earned him a spot on "Rolling Stone" magazine's esteemed "100 Greatest Drummers of All Time" list in 2016.
Tragically, Barker was involved in a harrowing plane crash in 2008 in South Carolina, resulting in the loss of four lives. He and DJ AM suffered severe injuries, with Barker enduring burns on 65% of his body. His courageous journey to recovery included 27 surgeries and an arduous four-month hospital stay.
Record Sales in 1990s
In 1999, Travis Barker's earnings saw a significant boost, primarily driven by his involvement with Blink-182. The video album "The Urethra Chronicles" with the band contributed $20,000 to his income, reflecting its popularity and certifications such as platinum by ARIA and gold by Music Canada.
However, the real financial milestone came from the album "Enema of the State," which earned an impressive $5.8 Million in record sales. This album achieved multi-platinum status in various countries, solidifying Blink-182's commercial success. Looking back, Barker's journey to stardom started with their 1995 release, "Cheshire Cat," which brought in $60,000 and was certified silver by BPI.
Record Earnings
In 2011, Travis Barker's earnings received a boost from his solo album "Give the Drummer Some," which sold 28,000 copies in its debut week, contributing $28,000 to his income. Meanwhile, his continued collaboration with Blink-182 remained financially rewarding, with "Neighborhoods" generating an estimated $560,000 in earnings, certified gold by ARIA and silver by BPI.
Reflecting on 2005, the compilation album "Greatest Hits" with Blink-182 brought in $610,000 in earnings, complemented by an additional $105,000 from the video album of the same name. Notably, in 2005, Travis also acquired a Cadillac worth $70,000 as a gift from Shanna Moakler.
His earlier years with Blink-182 were equally lucrative, with albums like "Blink-182" in 2003 and "Take Off Your Pants and Jacket" in 2001, each earning him around $2.6 million. Additionally, the live album "The Mark, Tom, and Travis Show" from 2000 contributed $87,500 to his earnings, further solidifying his financial success in the music industry.
Salaries and Annual Income
Although precise figures for Travis Barker's 2023 salary are unavailable, we can estimate it based on historical information. In 2016.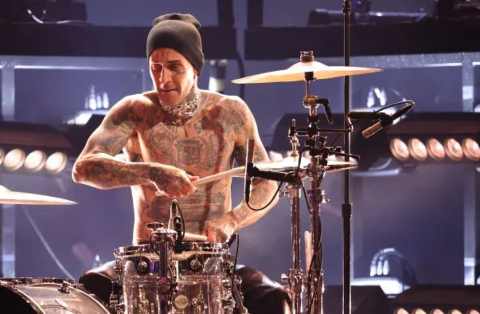 Barker filed child support documents indicating an annual income of approximately $600,000, a substantial decrease from his previous yearly earnings of about $2 million. At that time, he listed his net worth at $40 million.
Considering the subsequent growth in Travis Barker's net worth and his continued success, it is reasonable to assume that his annual income has once again exceeded the $600,000 mark in 2023.
Other Business Involvement
Travis Barker is not just a renowned musician but also a successful entrepreneur. He founded Famous Stars and Straps in 1999, an online direct-to-consumer clothing brand. In 2004, he launched LaSalle Records under Atlantic Records.
In 2019, he co-founded DTA Records with Elektra Entertainment for music distribution. Barker also created the annual Musink Fest.
In 2022, he entered the wellness industry with Barker Wellness Co., specializing in CBD and CBG products, showcasing his commitment to diversifying his business ventures beyond his music career.
Investment in Real Estate
Travis Barker's real estate journey has seen him make significant investments in California's prime locations over the years. In 2014, he acquired a 4-bedroom residence in Cheviot Hills for $4 million, later selling it for nearly $4.5 million in 2017.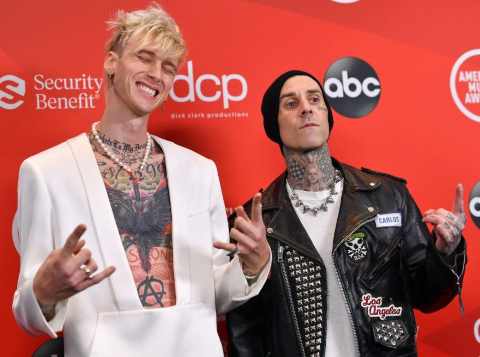 That same year, he purchased a sprawling 7,200-square-foot mansion in Calabasas for $2.8 million, which he listed for rent in 2019 at $27,500 per month. Barker's previous property acquisitions include a $9.5 million mansion in Calabasas (2007), a $1.5 million Bel Air home (2010), a $1.3 million Rancho Cucamonga residence (2010), and a $480,000 Lake Elsinore tract house (2004).
In October 2022, Travis and Kourtney Kardashian made headlines by purchasing an oceanfront beach house in Carpinteria, California, for a whopping $14.5 million. This serene beach retreat was previously owned by comedian Conan O'Brien, who initially acquired it for $7.9 million in 2015 and had initially listed it for $16.5 million.
Travis Barker's Wives and Children
Travis Barker's personal life has been marked by a series of relationships and divorces. His first marriage to Melissa Kennedy ended after just nine months, with Barker filing for divorce in August 2002.
He later married actress and former Miss USA Shanna Moakler on Halloween Eve in 2004, and they had two children together. Their tumultuous relationship led to a divorce filing in 2006, which became highly publicized on their MySpace pages.
Despite occasional attempts at reconciliation, their relationship remained rocky, with periods of separation and togetherness. Their divorce was finalized in February 2008. Barker briefly dated singer Rita Ora in 2015.
By June 2016, he and Moakler were amicably co-parenting their children. Their relationship had its share of public altercations, including a verbal dispute in 2014 that led to both Barker and Moakler's arrests, although no charges were filed.
Travis Barker and Kourtney Kardashian's Love Life
Travis Barker's romantic life took a turn in late 2020 when rumors emerged of his relationship with Kourtney Kardashian, officially confirmed in January 2021. Their love story saw significant milestones, including Barker overcoming his 13-year fear of air travel during their time together.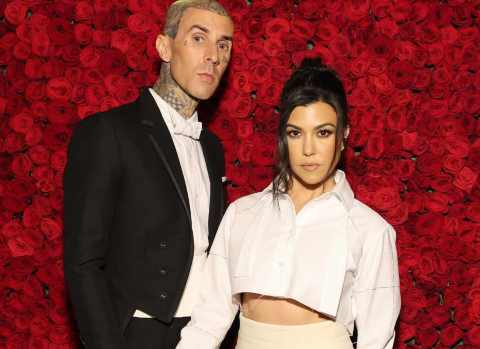 In October 2021, they became engaged, followed by an unofficial wedding in Las Vegas on April 3, 2022, after the 64th Annual Grammy Awards. Their official marriage took place on May 15, 2022, in Santa Barbara, California, with a subsequent religious ceremony in Portofino, Italy, on May 22, 2022.
In June 2023, Kardashian announced her pregnancy during a Blink-182 concert. Notably, Barker, raised Catholic, maintains a belief in God and regularly prays with his children.
Involved in Plane Crash
On September 19, 2008, Travis Barker and DJ AM performed at an event in South Carolina. They boarded a private plane bound for California, with Barker's ex-wife declining the invitation. During takeoff, a tire blew out, causing the plane to crash.
Barker and DJ AM survived, while four others, including Barker's security guard and the two pilots, tragically lost their lives. Barker endured severe burns and underwent 16 surgeries during an agonizing 11-week hospitalization.
Suffering from post-traumatic stress and guilt, Barker eventually recovered and returned to music. He sued the plane's owners, Goodyear, and a maintenance company, settling the case in December 2009 under confidential terms.
Stick With Glamour Fame For More
-->