Vitaly Zdorovetskiy Is 'Coming To A City Near You' To Attend An Ignite CBD Event - Grab All The Details Here!
Vitaly Zdorovetskiy is coming to a city near you!
One of the most notorious pranksters, Vitaly Zdorovetskiy, maybe up for some wild ideas again. According to Vitaly's latest Instagram post, he is 'coming to a city near you!'
Ignite CBD, a Cannabidiol vape, from Ignite is launching its new stores to different locations of the US. Vitaly became the new face of the company according to his latest Insta post.
The prankster took to Instagram and posted a rather lavish pose, by the look of which, it seems like he is in some private jet. the prankster wrote, "We coming to a city near you @ignite #ignitecbd #ad."
Even Vitaly's long time girlfriend, and the infamous pitch streaker, Kinsey Wolanski, commented on his post with some naughtiness, pretending not to know the prankster. The model wrote, "Wow, is this your jet? Are you rich? Do you want my number?"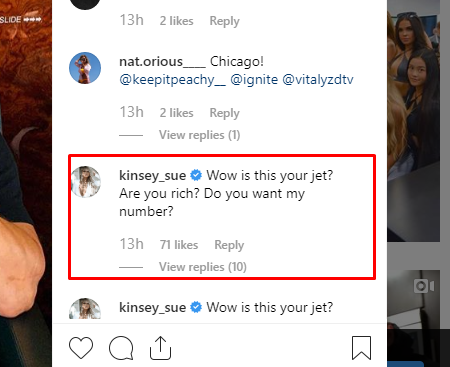 The creator of the 'Vitaly Uncensored' is flaunting an 'IGNITE' cannabis co. Cushion, and if we look more closely, there's a world map just behind Vitaly.
CBD, which is cannabidiol is a phytocannabinoid discovered in 1940, is one of some 113 identified cannabinoids in cannabis plants. It is an essential component of medical marijuana, which is derived directly from hemp plants.
Recently, Canadian actor Dean McDermott also mentioned he uses CBD while having sex with his wife, Tori Spelling. According to him, the experience is quite unbelievable.
Well, about the legality of CBD, it is readily obtainable in most parts of the US, all 50 states have laws legalizing CBD. Many people obtain CBD online without a medical cannabis license.The government's position on CBD is confusing and depends in part on whether the CBD comes from hemp or marijuana.
The legality of CBD is expected to change, as there is currently bipartisan consensus in Congress to make the hemp crop legal which would, for all intents and purposes, make CBD challenging to prohibit.
Anyways, Ignite is currently producing the CBD products, more prominently which is CBD VAPE, and opening stores in different cities of the States.
The new face of the company, Vitaly, did not give many details about the next events or the city where it's going to be. And the whole even thing sounds completely harmless so far, but, you can't really say if Vitaly is involved.
Well, let's see what the prankster has in his bag of mischievousness; is he going to pull some epic pranks during the events? Let's know about it!
-->