What Did Oprah Winfrey Give Katherine Schwarzenegger At Her Bridal Shower?
Published Mon Apr 29 2019 By Andrew
Guessing what Oprah Winfrey gave Katherine Schwarzenegger at her bridal shower.
With Katherine Schwarzenegger getting ready to walk down the aisle to say her I do with Chris Pratt! The bride-to-be seemed to be having a blast at her bridal shower in Brentwood, CA, on April 27.
The 29-year-old author looked flawlessly elegant in a long white dress and matching hair clip, as she entered the party thrown by her mother, Maria Shriver. She celebrated the occasion accompanied by the ones nearest and dearest to her. In fact, the party also included Oprah Winfrey, a real-life fairy godmother.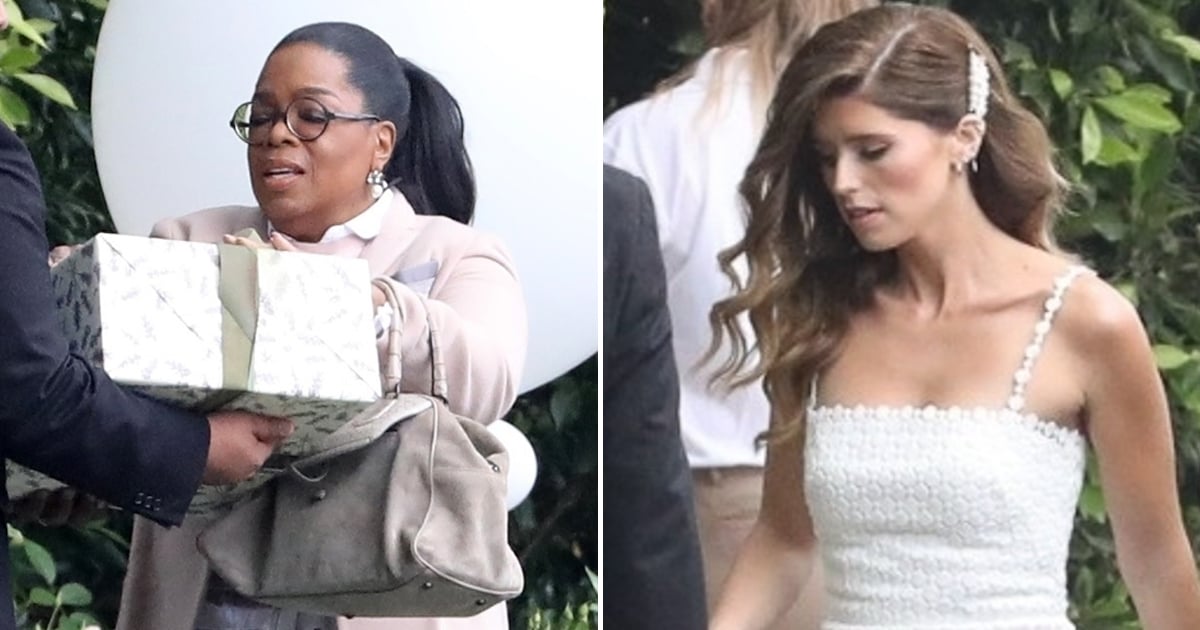 What did Oprah gift Katherine.
SOURCE: PopSugar
The attendees included her father, Arnold Schwarzenegger, as well as her fiancé. Reportedly, Chris also took it upon himself to express his words of love to his soon to be wife as he gave a sweet toast at the end of the shower celebrating his and Katherine's love. The two have been engaged for around three months and it now seems as if the two just can't wait for their Winter wedding.
Also read: Why Gayle King isn't Expecting a Christmas Present From Oprah Winfrey?
Obviously, Chris and Katherine were the centers of attention at the event but the question of what Oprah might've bought the happy couple left many of the attendees as well as fans curious. She has been known for giving out legendary gifts after all. Based on the gift's approximate size and Oprah's ability to carry it with one hand here are some of the guesses:
A few of her favorite bread and rolls: So that the love between the couple is ever increasing while fulfilling their sweet tooth.
Lemmons from the garden: As Oprah has a ripe kitchen garden it is in a high possibility.
A Kitchen Aid: The kitchen utensils are always important as a way to a man's heart is his tummy.
Copies of her book The Path Made Clear: Discovering Your Life's Direction and Purpose: As there is no way that can too early to learn in any case.
Bathrobes. As they never go out of style and can be a great addition to your wardrobe.
Tequila Oprah has in multiple occasions passed around tequila shots in her jammies, being said that it would be no surprise she would wrap in a bottle.
-->