What Is The Success Rate Of Married At First Sight?
Published Sun May 12 2019 By Jessica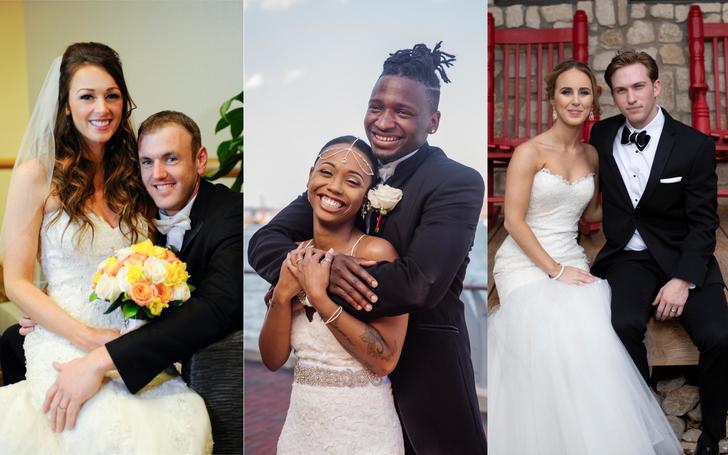 The success rate of Married at First Sight's couples is highly unbelievable.
Today, in order to find one's soul mate, he/she might just sign up to reality shows where fame and gain both go hand in hand. Although it's true that relationship set up on reality shows rarely ever last.
There are shows like The Bachelor where a bachelor/bachelorette comes toward a decision to choose his/her partner after romantically spending some time together for a couple of weeks.
Recommended: Just How Real Is TLC Series Little People, Big World?
Then there's another comparable reality show; Married at First Sight where complete strangers get married on their first meet after being suggested by the show's relationship experts.
Married at First Sight couple' Jack and Verity.
SOURCE: Hello Magazine
With over 20 seasons being successfully run in different countries across the continents, the success rate for The Bachelor is somewhat high. But what about Married at First Sight?
Have you ever wondered if the MAFS' couples still managed to keep up with their relationship after the show wrapped up? Surely, most of the relationship ended up in divorce. But, surprisingly, there still exist certain couples who are still happily together to this date.
The first season of Married at First Sight first aired in 2014, and FYI is all set to premiere the latest season next month. And as we wait to unfold the journey of the new couples, we did a few research on whether the previous MAFS couples were able to maintain their marriage or not.
Also see: Ariel Winter Responds To Accusations Of Plastic Surgery!
Throughout the seasons, we witnessed twenty-five couples exchanged their vows. Whilst many divorced, some rare pair didn't. So who are those couples? Let's find out below.
Jamie Otis and Doug Hehner who debuted in the show's first season can be considered one of the most remarkable MAFS couples who are still together to this day. The pair even welcomed their first child in 2017 and is expecting their baby #2 later this year.
Season 5's most popular couple Ashley Petta and Anthony D'Amico are still going strong. Like Jamie and Doug, this love birds too welcomed their first child earlier this year. Daughter Mila Rose is gonna have a great time listening to how her parents met when she grows up.
Our next favorite couple; Jephte Pierre and his beloved wife Shawniece Jackson are still going strong. Today, they are married with a beautiful daughter who they welcomed at the end of last year.
Likewise, Danielle Bergman and Bobby Dodd from season seven are still happily together too. They have a baby daughter named Olivia Nicole Dodd.
As per the couples from the last season, marriage for Stephanie Sersen and AJ Vollmoeller, and fellow participants; Keith Dewar and his wife Kristine Killingsworth has been going on their favor. No news of split has been announced yet.
Don't miss: '90 Day Fiance: Happily Ever After?' Star Paola Mayfield Horrifies Fans As She Defends "Rights" of Anti-Vaxxers
Unfortunately for the rest of the couple, their marriage wasn't meant to be.
To be precise, the current marriage success rate of MAFS' couples lies at the number 24%, which is not that bad at all.
-->