Who Is Meghan Trainor's Husband? Meet Daryl Sabara an American Actor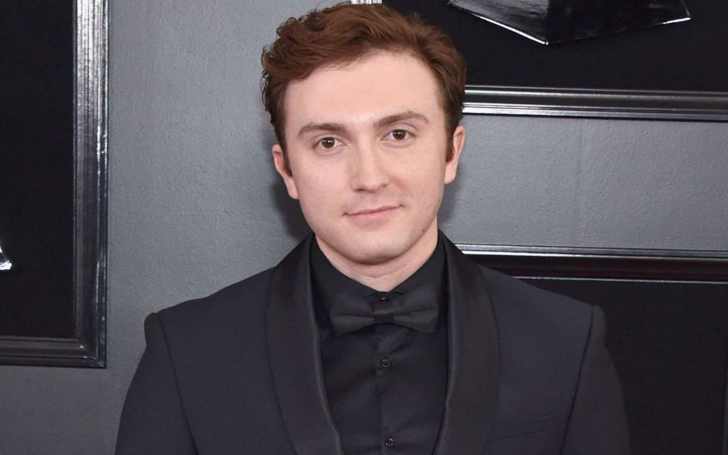 Daryl Sabara is an American actor known for his versatile performances in film and television. Born on June 14, 1992, in Torrance, California, he rose to fame as Juni Cortez in the "Spy Kids" film series, gaining recognition for his youthful charisma and action-packed roles.
Sabara's acting career began at an early age, and he continued to showcase his talent in various projects, including voice acting in animated films like "Polar Express" and "Finding Nemo." He transitioned into more mature roles in movies like "Machete" and "The Green Inferno," demonstrating his range as an actor.
How Did Daryl Sabara Meet His Wife, Meghan Trainor?
In 2014, Meghan Trainor and Daryl Sabara initially crossed paths at a house party, but their romantic journey didn't begin until 2016. Seeking a "nice guy," Trainor turned to her friend Chloë Grace Moretz for assistance, who introduced her to Sabara.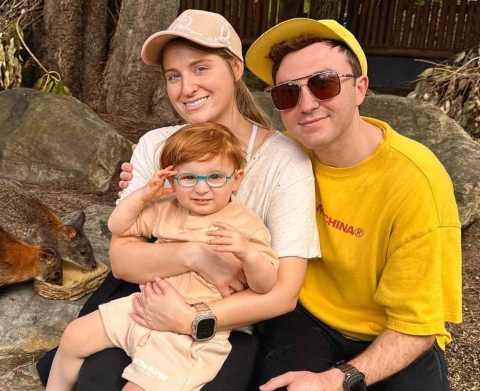 They embarked on a double date with Moretz and Brooklyn Beckham, involving bowling and karaoke. Despite Sabara's initial apprehension, he wowed Trainor with his rendition of Elton John's "Your Song."
Remarkably, after just a few weeks of spending time together, Trainor had a premonition that they would eventually tie the knot, hinting at the extraordinary connection they shared.
Dating Life
Meghan Trainor confirmed her relationship with Daryl Sabara through an Instagram post, marking their five-month anniversary with a puzzle-themed date. Sabara gave her puzzles as a thoughtful gift, and the couple enjoyed an evening of conversation and puzzle-solving.
Trainor praised Sabara's kissing skills, expressing how he made her feel sexier and even inspired her to write six songs about him. Their chemistry was evident from their first date, where they shared a memorable kiss at a bowling alley while discreetly asking security to give them privacy.
Proposed His Love of Life, Meghan Trainor
Daryl Sabara proposed to Meghan Trainor on the eve of her 24th birthday after a year and a half of dating. He surprised her under a stunning Christmas lights tunnel with family and friends present, leaving Trainor ecstatic.
Celebrating their two-year anniversary, Trainor expressed her profound happiness and love for Sabara, describing their time in Hawaii as "paradise."
Sabara reciprocated the affection, professing his love for her and celebrating their ever-improving days together. Their love story was a beautiful journey culminating in a heartfelt engagement.
Wedding Ceremony and Dresses
On December 22, 2018, Meghan Trainor and Daryl Sabara exchanged vows in an intimate backyard ceremony, surrounded by approximately 100 close friends and family members. Remarkably, this special day coincided with Trainor's 25th birthday.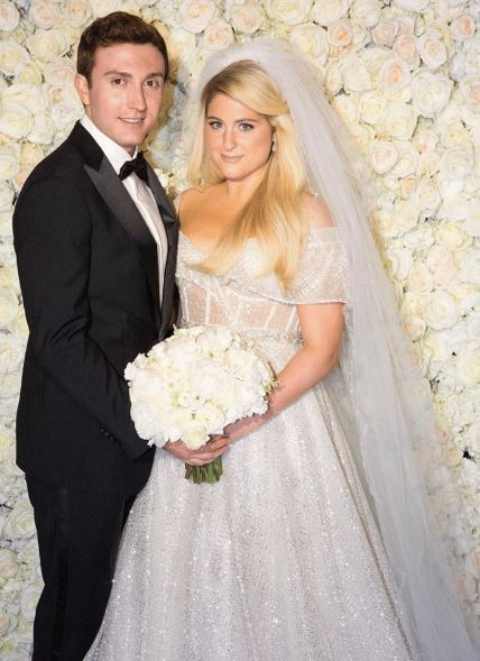 The bride looked radiant in an off-the-shoulder Berta gown as she walked down the aisle, later changing into a stylish lace suit designed by Rita Vinieris and complemented by Aldo sneakers for the reception.
Trainor expressed her excitement, describing it as the beginning of a wonderful new chapter, while Sabara felt like the luckiest man alive.
Welcomed Third Child in 2023
Meghan Trainor and Daryl Sabara shared the joyful news of their first pregnancy, expecting a boy, on October 7, 2020. On February 8, 2021, they welcomed their first son, naming him Riley.
Their family continued to grow when, in January 2023, they announced their second pregnancy. The couple revealed on The Kelly Clarkson Show, on April 25, 2023, that they were expecting another boy.
On July 1, 2023, Trainor and Sabara celebrated the arrival of their second son, whom they named Barry. The couple's journey into parenthood continued to be filled with happiness and excitement.
Daryl Sabara Twi Brother, Evan Sabara
Daryl Sabara and Evan Sabara, born on June 14, 1992, in Torrance, California, are identical twins, with Evan being just a minute younger. They hail from a family of German and Russian Jewish heritage, raised by their mother Sandy Sabara.
Despite their identical status, they don't look exactly alike. These brothers share a unique bond that's more like best friends than traditional siblings.
Daryl often shares photos of their journey from childhood to the present, emphasizing the power of twins and expressing Evan as his best brother and friend. They support each other in their careers, earning praise for their performances and cherishing the precious moments they've created together.
His Movies and TV Show Appearances
Daryl Sabara began his acting career in the mid-1990s with appearances on TV shows like "Murphy Brown," "Life's Work," "Friends," and "Will and Grace."
He gained widespread recognition when cast as Juni Cortez in the popular "Spy Kids" film series, catering to a pre-teen audience. Sabara also lent his voice to Hunter in "Father of the Pride" and Hero Boy in the animated version of "The Polar Express."
He appeared in various TV series, including "Weeds," "House," and "Criminal Minds." Sabara's diverse roles extended to theater and film, such as "April Showers," "Machete," and "John Carter," highlighting his versatile acting career.
Daryl Sabara's Net Worth in 2023
Daryl Sabara is undeniably a talented figure in the entertainment industry, boasting an impressive resume of blockbuster movies and series.
As of 2023, he holds a substantial net worth of $5 million, with an estimated annual income exceeding $200,000 from his various engagements.
On the other hand, his wife Meghan Trainor enjoys even greater financial success, with a substantial net worth of $14 million.
Multi-million investment in Real Estate
In 2016, Meghan Trainor and Daryl Sabara purchased a Toluca Lake, California home for just under $5 million. In July 2021, they sold this property for $5.5 million.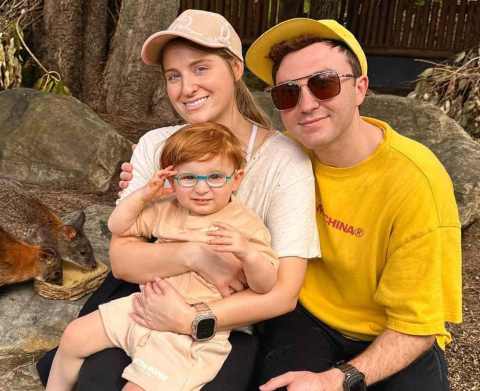 During the same year, Meghan acquired a Valley Village, California home for $1.7 million. In December 2020, the couple invested $6.6 million in a 10,000-square-foot mansion in Encino, California. The home was formerly owned by a hip-hop producer/artist and includes a cutting-edge recording studio.
Social Media Appereances
Daryl Sabara's social media presence includes approximately 22.8k Twitter followers, around 400k Instagram followers, and roughly 230 Facebook followers.
How Old is Daryl Sabara?
Daryl Christopher Sabara, born on June 14, 1992, hails from Los Angeles County, California, USA. At 30 years of age, he embarked on his journey into the entertainment world.
Remarkably, he initiated his dance education with ballet classes at the tender age of 3. Sabara is a proud holder of American citizenship and possesses a diverse ethnic background, combining Polish and Ashkenazi Jewish heritage.
He pursued his high school education at West Torrance High School, culminating in his graduation in 2010.
Visit Glamour Fame For More
-->