Zara Larsson Claims James Charles Sent Her Boyfriend Brian Whittaker Direct Messages When He Knew He Was Straight
Published Mon May 13 2019 By Chester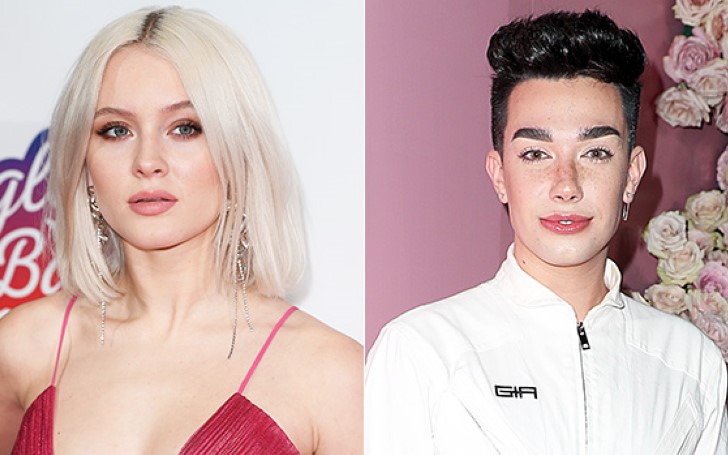 Swedish star Zara Larsson is now pondering in between the recent feud of two youtube beauty vloggers James Charles and Tati Westbrook.
Yes, the drama is now producing more issues as Zara Larsson recently tweeted a post among millions of her followers accusing James Charles of messaging her boyfriend Brian Whittaker several times on social media'.
Zara, 21 accuses James, 19, that he has been disturbing her fashion star husband Brian with constant flirty messages.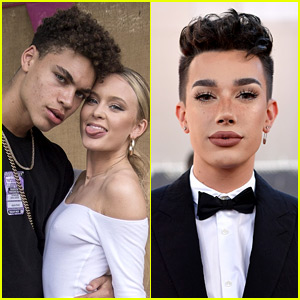 American singer Zara is worried about Charles sending her boyfriend with flirty messages following the Tati scandal.
SOURCE: Just Jared
Taking to Twitter, the 'Don't Worry About Me' singer tweeted a post praising Tati's clip among her 1.39 million followers:
CAPTION: Zara Larson later deletes the post.
SOURCE: Twitter
However, 'Ruin My Life' hitmaker later deleted the message correcting her statement writing that Charles sent only one DM and commented under his beauty-star husband Brian's pictures.
Zara Larson letter rectifies her statement.
SOURCE: Twitter
Well if you are into Youtube then surely you must have heard the recent dispute between the longtime BFFs James and Tati. If not then we will give you a brief introduction.
Well, the two beauty Vlogger Charles and Tati recently ended their long year friendship after James didn't inform his so-called 'Mom' Tati about his upcoming fashion work at recent 'Met Gala' red carpet, 2019.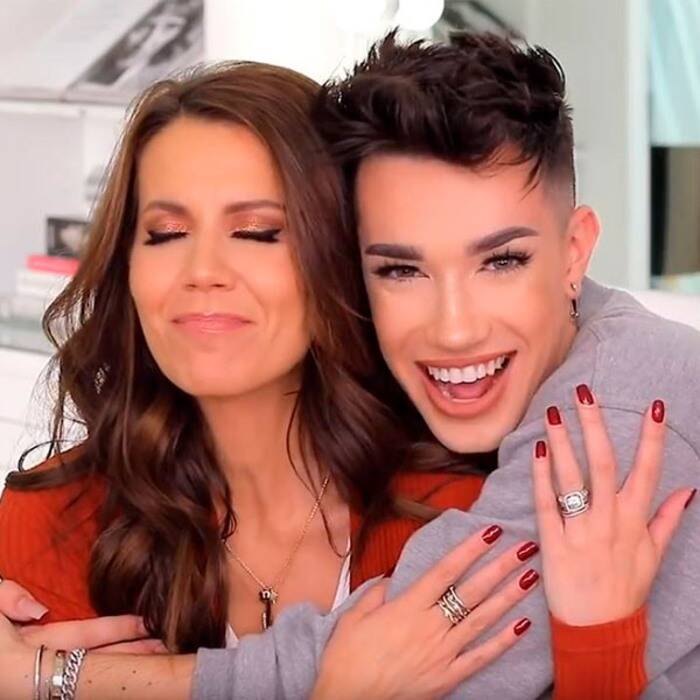 James Charles Loses 1 Million Subscribers Amid Tati Westbrook Feud

SOURCE: E!
Tati felt hurt as she was the one who helped James establish his beauty career during his early struggling years. She took it to Youtube and shared how hurt she was and the incident even made her feel "used" and hurt.
Recommended: Who Is Neil Patrick Harris' Husband David Burtka? Learn The Details
Consequently, James lost over a million of followers following Tati's confession and Charles immediately asked for an apology for his disconcertment.
On the contrary, Tati gained almost a million new fans and followers as well as support from many of her colleagues from the beauty industry including Swedish pop star, Zara.
You May Also Like: Constance Wu Clarifies Her Displeased Tweets After 'Fresh Off the Boat'
Tati, 37, video was hefty for Charles as he lost millions of fans. Soon as Westbrook released the video James took it to his youtube and posted an apology video.
Be it as it is, coming back to Larson part, the 21-years-old singer says, 'I feel like deleting this cause I checked and it wasn't several times, only one dm and some comments under pictures.'
As of now, there is no reply or comments from Tati, Charles, and Brian. Though it seems like James is currently having a bad time and James/Tati feud is not going to end soon. If this continues then James may end losing a couple more millions of fans.
-->