Who is Zombies 2 Star Milo Manheim Dating? Who's His 2020 Girlfriend
Published Mon Feb 17 2020 By Sea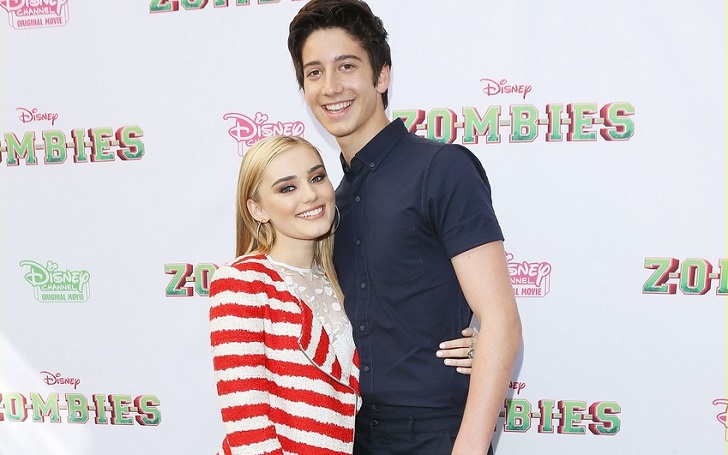 Learn Milo Manheim's dating life! Know about Manheim's GF and Relationship status!
Disney released the second part of its musical, 'Zombies', on Valentine's Day! People can't help but fall in love with the TV movie and the actors from the flick. Milo Manheim and Meg Donnelly are at the center stage of it. Manheim and Donnelly's characters Zed and Addison are created to be together, but is there anything going on in real life between the stars? Of course, since his days with Dancing with the Stars (and that second-place finish, of course), Manheim is not short of admirers.
It's only the start of his career at 18 years old, so there'll be many stories to tell about him. Even his dating life is already piling up with stories. But is the Disney star, Milo, dating a girlfriend today? Find his alleged relationships and ex-flings in the following article!
Meg Donnelly & Milo Manheim Confirm They're Together Forever
Sorry if the title was misleading. Meg Donnelly herself said in an interview they're together forever. Meg and Milo Manheim aren't dating per se, but they've been working together for over a couple of years. And, of course, fans are already starting to ship these two together.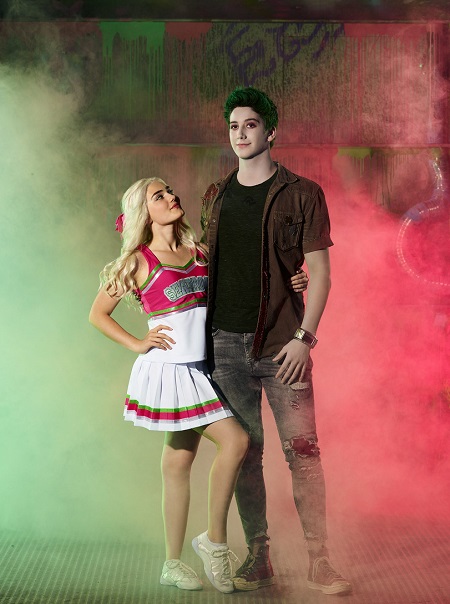 It's been three years, give and take, since the duo started working together.
Source: Ed Herrera, Disney Channel
The two met during the audition and worked together to release 'Zombie' in February 2018. "We met during the audition process," she told People the day of the movie's release.
"On the last one, we got to know each other. They wanted us to sing a duet and we sang 'Love Is An Open Door' from 'Frozen'. We really relied on each other. And we formed such a special bond."
Yeah, the bond was special. A few days before the release, they sat with SweetyHigh to talk about the movie, among other stuff. Starting it off, Donnelly said, "I just feel like in life, like, we're just like, we're just like together forever now."
Find Out If Aaron Gordon is Dating Anyone Right Now.
That doesn't mean anything romantically, though. Giving a 100% for the show, they learned awesome things about each other. Insinuating it's just professional, nothing funny because everything they've learned from each other professionally helped them grow as people.
The two will work on more projects together, and as Donnelly affirmed, they will be in each other's life even if they don't come in the same thing together. Something in the future for the two, then?
Milo Manheim Publicy Called His On-Screen GF His Queen!
Milo Manheim and his on-screen girlfriend, Meg Donnelly, share a relationship that goes beyond work life. Milo and Meg became fast friends after their Disney IP Zombies. So, it is no surprise that Manheim and Donnelly remain connected through social media.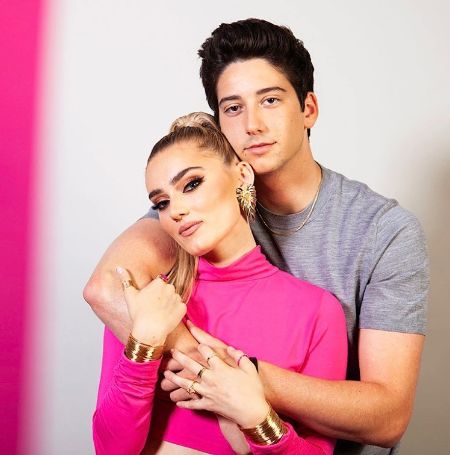 In 2022 on Meg's birthday, Milo posted a series of their pictures together on his Instagram. But Manheim's caption on the post made many fans think he and Donnelly were indeed an item! Disney's Zombies star said, "Happy Birthday To My Queen, Love you to Moon and Back."
Aside from proclaiming his love to Meg, Milo shared the moments spent with his on-screen GF he found precious. Fans melted at the sweet gesture from Manheim. But the actor and Meg made it clear they shared a platonic relationship. And as 2023 rolled in, Manheim is still single.
Manheim Was Linked with Alexis Ren, But She's Dating Noah Centineo
Manheim and Alexis Ren contended against each other in season 27 of 'Dancing with the Stars. But at the time, Ren was linked to his dance partner Alan Bernstein, which was later alleged to be a publicity stunt for the show.
The two were linked before Ren said she was interested in Bernstein. But after the show ended, they united again in August 2019 in New York City at the Coachella Music Festival. They had fun in quite an unnatural way, walking hand-in-hand, and sparked another rumor between themselves. Ren even perched up on Manheim's shoulders during the festival.
They were linked yet another time in September when the 22-year-old commented on a post from the 'Zombies' actor's Instagram page. The photo showed Ren leaning on Manheim's shoulder at a dinner, which looked a little boring for Ren. She wrote, "Love you," along with a big red heart emoji at the end.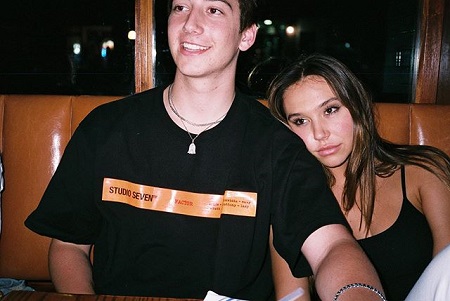 However, there seems to be nothing between the two, as the IG model confirmed in November 2019 about the alleged fling! At the time, she was dating Noah Centineo, and she was so much in love with him.
Milo was also previously in a relationship with another IG model Holiday Kriegel, but he confirmed their relationship ended in October 2018.
Recommended: Is Alex Trebek's Younger Daughter Emily Trebek Married or Dating Anyone?
For now, Manheim seems to be single, but there is a high possibility of things working out with Donnelly. Still, there's time for him to get permanently hitched.
Stay tuned and connected to GlamourFame for more Entertainment content.
-->