Blac Chyna Claims Rob Kardashian Is A Better Lover Than Tyga
Published Thu May 16 2019 By Sarah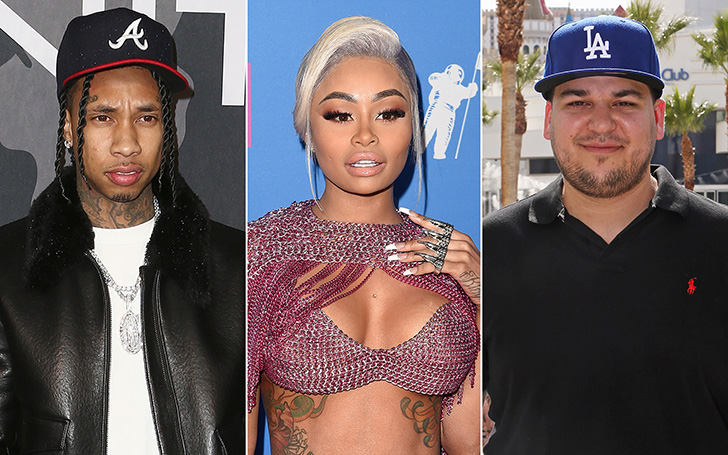 Blac Chyna revealed whether Rob Kardashian is a better lover than her ex-boyfriend Tyga.
Recently, Blac Chyna went to the Wendy Williams Show where she got super real about her life with Rob Kardashian and her ex Tyga who is also ex of world's youngest billionaire Kylie Jenner.
The mother of a 2-year-old daughter Dream whom she shares with ex Rob spoke where she stands with the Keeping Up With the Kardashians stars. She also explained how she became friendly with Kardashian family years ago and told she first had a connection with her neighbor Kim Kardashian via social media.
During the time, the 31-year-old star was engaged to Tyga. Chyna who shares a son, King Cairo called off the engagement in 2014 and the rapper went to spark romance rumors with Kylie Jenner, causing tension with Chyna.
Also See: Mel B Reveals Fellow Spice Girl Geri Halliwell was Both Real-Life Friend and Lover
In the interview with Wendy Williams, Chyna revealed that her split with Tyga wasn't a result of cheating.
Moreover, when there's been drama between Chyna and Kylie over the years, what's the status of their relationship now?
"On my side, the last time we spoke and whatnot, because you know it is Dreamy's auntie and stuff, and when I and Robert were together, we kinda put those differences aside," Chyna told Wendy. "And I mean, from now on I'm fine on my side and I'm hoping that we're good..."
After she separated from Tyga, the star began dating Rob in early 2016. Due to the relationship, many speculated that she did it only to get back at the Kardashian family. Chyna, however, denied those claims and told that Rob was the one who had been hitting her on Instagram.
Even on the show, Wendy asked her if she was with Rob to get back to Kardashians. Per usual, Wendy was blunt and said, "I thought you were using him to get back at the whole family. Get back at them by getting their most vulnerable asset, which is Rob. He let himself go, didn't care about himself and along came you." And Chyna said that is a load of alternative facts, and she really just "wanted him to see his worth."
Later, Wendy asked her, ''who was better in bed, Rob or Tyga.'' The model answered quickly, ''A better love? Rob.'' To know more detail check out this video:
-->