Kim Kardashian West Springs To The Defence of Her Sister Khloe Kardashian For Going Out
Published Sat Feb 23 2019 By Chester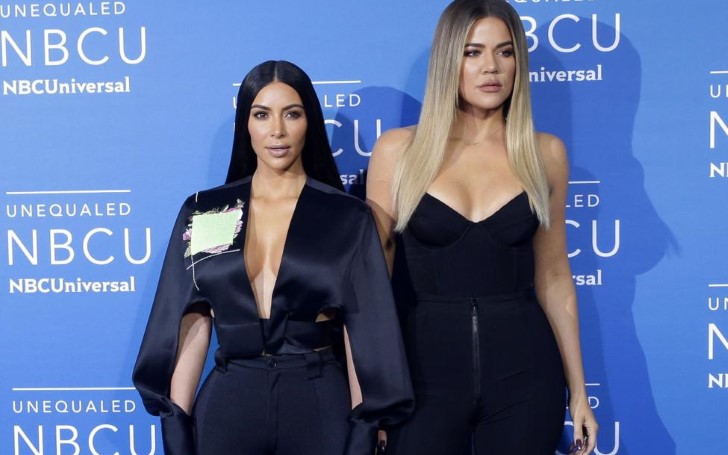 The reality star Kim Kardashian defends her sister Khloe Kardashian after she gets criticized for going out merely a day after the breakup.
In recent days, Khloe Kardashian and her now-former boyfriend Tristan Thompson cheating accusations with the actress' sister Kylie Jenner's best friend Jordyn Woods has been a controversial topic all around the internet.
The Keeping Up with the Kardashians star Khloe recently declared 'the end' to her 3-years relationship with her longtime boyfriend Jordyn after the 27-years-old was spotted making out with Kylie's BFF on Feb 17.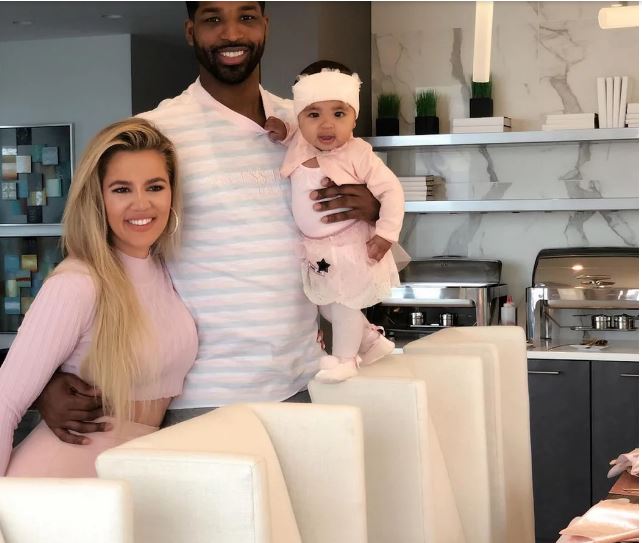 Khloe Kardashian's deleted image of her former boyfriend Tristan Thompson along with their daughter True Thompson from Instagram
SOURCE: People
In spite of her ongoing tragedy caused by former boyfriend Tristan Thompson, the reality star was criticized by an online blog dissing her in a tweet citing "If someone cheats on you publicly. Y'all going outside the next day".
Recently on Friday 2cool2Blog posted a video on their twitter.
The tweet was related to Khloe attending 'PrettyLittleThing' event on Wednesday evening, which was merely the following day after the cheating rumor went public.
Check out: Engaged but then Dis-Engaged! Lady Gaga and Partner Christian Carino Calls of their Engagement
However, the 35-years-old, Kim Kardashian, supported her 31-years-old younger sister subtweeting the post and firing back at the silly immatureness.
Kim replied back saying:
"A single mom has to work too",
She then questioned the post writer:
"would you prefer she lose the money, too?"
All the Kardashians are supporting Khloe during her ongoing tragic days. Recently the model's younger sister Kylie Jenner ended her longtime friendship with her BFF Jordyn Woods for her adultery and betrayal.
Check out: Kim Kardashian Shows Off Her Legs In Nightwear; But Her Vintage Dress Is More Revealing
There are different conspiracies and opinions related to the outrageous burning issue. Some critics claim it as a publicity stunt whereas others believe it as a fact. It's hard to conclude anything because none of the Kardashians have openly expressed on this topic.
-->