Blake Shelton's First Marriage with Kaynette Williams: A Love Story and its Enduring Impact
Blake Shelton is a highly acclaimed country music singer and television personality, known for his distinctive voice and charismatic stage presence. Born in Ada, Oklahoma in 1976, Shelton began his musical journey at a young age, honing his skills as a songwriter and performer.
He skyrocketed to fame in the early 2000s with hit singles like "Austin" and "Ol' Red," establishing himself as a prominent figure in the country music industry. Apart from his successful music career, Shelton has also gained widespread recognition as a coach on the reality TV show "The Voice." With his down-to-earth charm and genuine talent, Blake Shelton continues to captivate audiences worldwide.
Blake Shelton and Kaynette Williams Were High School Sweet Hearts
Kaynette Williams was a young 18-year-old, fresh out of high school, when fate brought her together with country music star, Blake Shelton, in the charming corners of Ada, Oklahoma. The small town bore witness to the blossoming love between the two.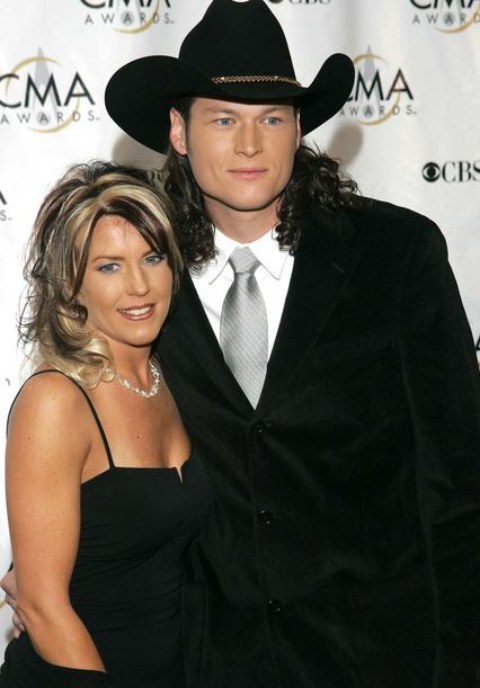 Years passed, their bond growing stronger, and it was on a chilly winter morning that Blake Shelton, just back from a hunting trip, asked his beloved girlfriend, Williams, for her hand in marriage.
Well, the response was a big yes from Kaynette's side. The duo enjoyed their engagement by taking a trip on a hunting adventure.
Three Years Long Marital Journey
Blake Shelton and Kaynette Williams were childhood sweethearts who started dating long before their wedding in 2003. They exchanged their vows in an intimate ceremony held in Gatlinburg, Tennessee.
As a touching gesture, Blake serenaded Kaynette with a heartfelt rendition of Conway Twitty's "Julia" on their special day. Sadly, their marital bliss was short-lived, and after about three years, Blake and Kaynette decided to dissolve their marriage.
In the aftermath, Kaynette cited Blake's infidelity and what she described as inappropriate marital behavior as the primary reasons for the relationship's breakdown.
Was Miranda Lambert's Main Reason For Blake and Kaynette Williams's Divorce?
Blake has opened up about their relationship, sharing that he had a strong intuition that Kaynette was the one for him. He couldn't quite explain the connection but felt deep inside that it was right. Reflecting back on their split, he acknowledged that marrying his friend wasn't the best choice.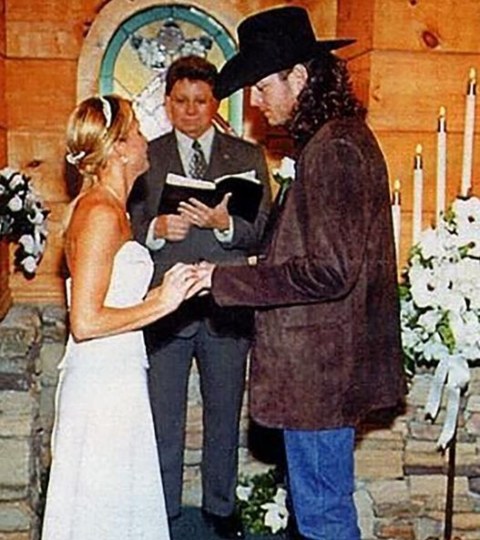 While still married to Kaynette, Blake found himself falling for Miranda Lambert, who was engaged to another country singer at the time. Blake admits that their connection was powerful and unexpected, causing him to question the circumstances of their duet performances.
Why Kaynette Williams Sold Most of Her Wedding Attire After The Divorce?
Kaynette looked radiant in a stunning size 6 Demetrios gown on her wedding day. During that period, Blake Shelton embodied the image of a rugged countryman, sporting Wrangler jeans, boots, and a classic cowboy hat.
However, their marriage ultimately faced challenges, and they decided to part ways in 2006. Kaynette leveled accusations of inappropriate marital conduct against Blake. Following the dissolution of their marriage, Kaynette made the decision to sell most of her belongings as she wanted to move forward without reminders of their past.
However, she held onto her wedding gown. In 2014, with the help of a friend, Kaynette decided to list her size 6 Demetrios wedding gown on eBay. Starting the bidding at $700, she hoped to find a new home for the cherished dress.
Blake Shelton's First Wife, Kaynette Williams is Now Married To New Husband, Cody Scheck
Following her divorce from Blake Shelton, Kaynette Williams, an elementary school teacher, found love again with rodeo champion Cody Joe Scheck. The couple has been together since 2013 and resides in a comfortable three-bedroom, two-bath house.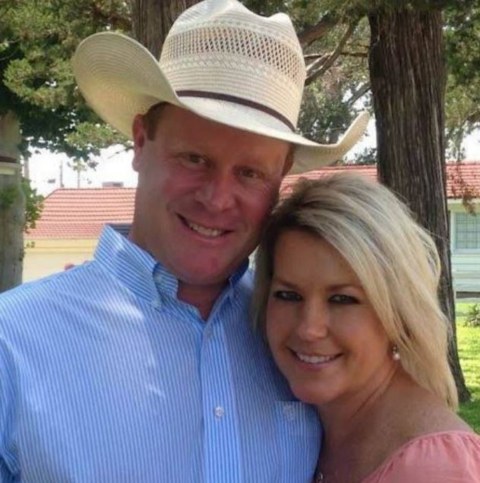 Cody's mother, Patricia Scheck, confirmed their relationship, mentioning in an interview with the National Enquirer that the two met through mutual friends. She expressed her excitement, hoping for marriage and grandchildren in the future.
Scheck is an accomplished rodeo champion and holds the World Record for Steer Roping. Kaynette has embraced her new partner's last name and now goes by Kaynette Scheck.
Blake Shelton is Divorced Twice and is Now Married To Gwen Stefani
Blake Shelton's romantic journey has been filled with highs and lows. In 2005, he met fellow singer Miranda Lambert, and they eventually married in 2011 after a four-year courtship. However, their union came to an end in 2015, and they finalized their divorce the same day they announced it.
Soon after, Shelton found solace in the company of his Voice co-star, Gwen Stefani. They began dating in late 2015, bonding over their shared experiences of high-profile divorces. Their relationship blossomed, and on October 27, 2020, they joyfully announced their engagement. Shelton proposed to Stefani in a heartfelt moment surrounded by her children and family members.
The couple sealed their love on July 3, 2021, in a beautiful ceremony held at a chapel on Blake's Oklahoma property. Shelton embraced his role as a stepfather, expressing his deep affection for Stefani's three sons, proclaiming that his love for them has grown just as much as his love for Gwen.
Stay Tuned With Glamour Fame
-->