Who are Bob Odenkirk's Children? Learn All About Them Here!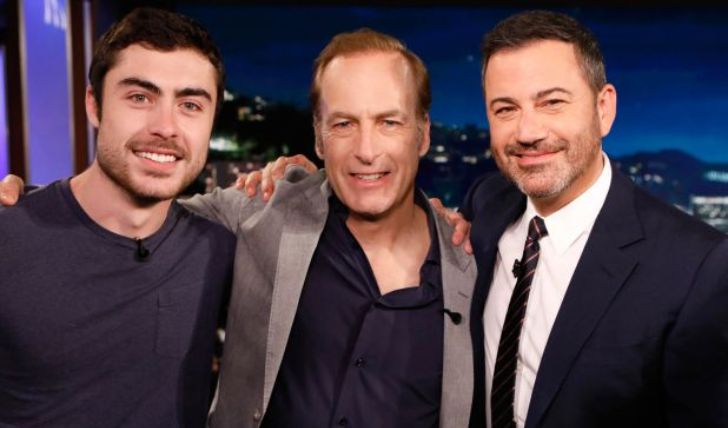 How Many Children Does Bob Odenkirk Have? Inside the Actor's Thriving Marriage!
An actor, writer, comedian, director, and producer, Bob Odenkirk's career regained its momentum when he portrayed the crooked lawyer in Breaking Bad. He is a two-time Emmy-winning writer and was awarded four Emmy nominations for his role in the crime drama series.
Robert John Odenkirk was born on October 22, 1962, in Berwyn, Illinois. Odenkirk kick-started his career as a writer in Saturday Night Live. He later worked at Get a Life and Late Night with Conan O'Brien whilst pursuing his acting career on the side. Curiosities around the actor's personal life have been growing, with many wondering if Bob has been as successful in his personal ventures.
Who are Bob Odenkirk's Children?
Unlike his much-loved alter ego Saul Goodman, who is greedy, sleazy, and certainly not fit for a father figure, Bob Odenkirk is in every way in contrast to the role. Married to his wife of 24 years, Noami Yomtov, who is an executive producer; the pair are parents of two and still going strong.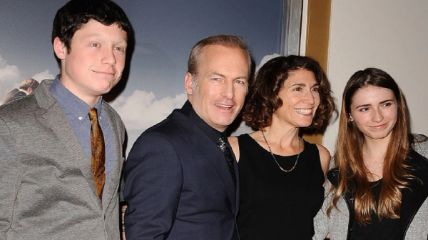 Bob had her family worried sick as reports came he was hospitalized.
Photo Source: Get India News
A year after their wedding in 1997, the couple welcomed their firstborn in 1998. Named Nate Odenkirk, he is an aspiring actor currently. As per IMDb, Nate has a credit in the 2020 comedy series, Hello, It's Hobert. It seems the junior Odenkirk is an up-and-coming actor; hopefully, we will get to see him follow into his acclaimed father's footsteps in a few years.
Check Out: David Pastrnak's Child: Learn About His Family Life
The couple birthed their second, a daughter, in 2000. Erin Odenkirk was born on Novermber 24, 2000. Erin is evidently the lesser-known of the two siblings; information about her education or profession is undisclosed. Erin certainly doesn't enjoy the attention; she has her social media pages on private mode.
Bob's son, Nate, assured his father's fans that he was going to be okay.
Photo Source: Daily Mail
Even when their father was reported to be hospitalized a few days back, it was Nate who had come forward to assure Bob's worried fans. The 22-year-old took to his Twitter to post the much-needed message. "He's going to be okay," wrote Nate. The post has received over 384,000 likes since.
The Truth About Bob Odenkirk's Marriage!
As goes the adage, Behind every successful man, there is a woman, but in Odenkirk's case, his wife was behind his Saul Goodman role, a role that reinvented his career. In a 2014 interview with Playboy, his wife Naomi revealed she was the one who convinced Bob to take the role.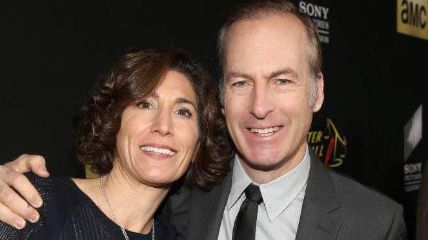 Naomi thinks she isn't her husband's ideal type.
Photo Source: Biography Pedia
Yomtov thinks she is not her husband's ideal woman, but she says they get along great. Naomi once shared that it was she who had a crush on Bob. Noami had started as Bob's manager. The couple confessed it was hard as their personal and professional lives would overlap at times.
Recommended: Biz Markie's Kids: Learn About His Family Life
Thankfully the couple has figured out a way over the years. Yomtov still represents her husband. Her first-hand experience with her husband also launched her career as a manager. Naomi has represented other stars like Bill Hader, Derek Waters, and Jenna Fischer too.
For more information and news on your favorite stars, stay connected to Glamour Fame.
-->