Captain Marvel 2 Could Set Up The New Avengers
Published Wed Apr 22 2020 By Eden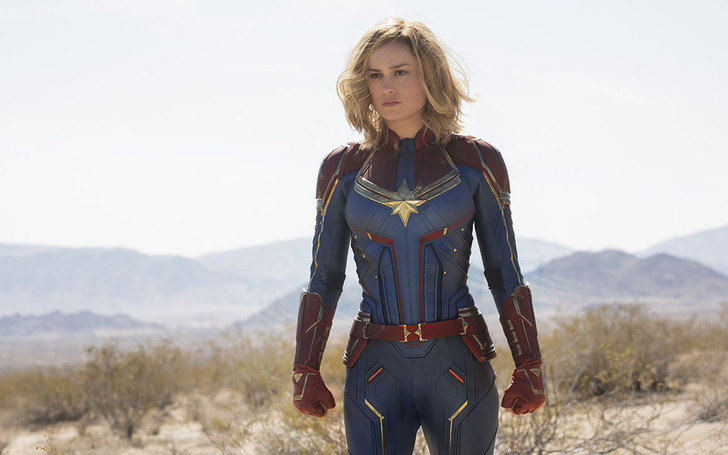 Could the sequel to Captain Marvel pave the path to the new Avengers?
Recently, Marvel delayed every movie in the Phase 4 of Marvel Cinematic Universe and set new release dates for each film, including 'Captain Marvel 2.'
The Brie Larson starrer premieres a long way from now, 29th July 2022 to be precise. However, this hasn't stopped fans from speculating and coming up with numerous theories involving 'Captain Marvel.'
Following the incredible end to the Infinity saga through the epic finale on Avengers: Endgame, all eyes is now on the upcoming slot of films and how the story unfolds without Tony Stark.
Watch: Marvel Studios' Captain Marvel - Official Trailer
The studio is lined up with several potential blockbusters that include movies like 'Spiderman 3' (yet to be officially titled), 'Guardians of the Galaxy Vol. 3,' and 'Thor: Love and Thunder,' along with Disney Plus series, 'WandaVision' and 'Loki'; all of which are filling the void left by the original Avengers.
Fans are wondering if all the stories from the upcoming films will culminate into something as big as Avengers: Infinity War and Avengers: Endgame that concluded 10 years worth of brilliant storytelling.
Also Read: Robert Downey Jr.'s Kids Inspired The Emotional 'I Love You, 3,000' Line In 'Avengers: Endgame'
Marvel writers are now pondering on their next Avengers project, likely with a different set of younger characters. As a matter of fact, MCU Cosmic claims Captain Marvel 2 will set up the next Avengers event, just as Captain America: Civil War placed the characters for the beginning of the much-anticipated Infinity War.
There's also a likely possibility Captain Marvel could lead a new team of Avengers, filling in the void left by Iron Man and Captain America, who were the leaders in the original team.
Check Out: I Am Iron Man Snap Scene - AVENGERS 4: ENDGAME (2019) Movie Clip
Fair to say, it wouldn't be surprising to see Brie Larson's Carol Denvers establishing herself as the leader of the brand new Avengers team in Captain Marvel 2.
Visit Glamour Fame for more interesting news of your favorite movies.
-->