Charlize Theron Could Get Her Own Fast And Furious Spin-Off
Published Fri May 10 2019 By David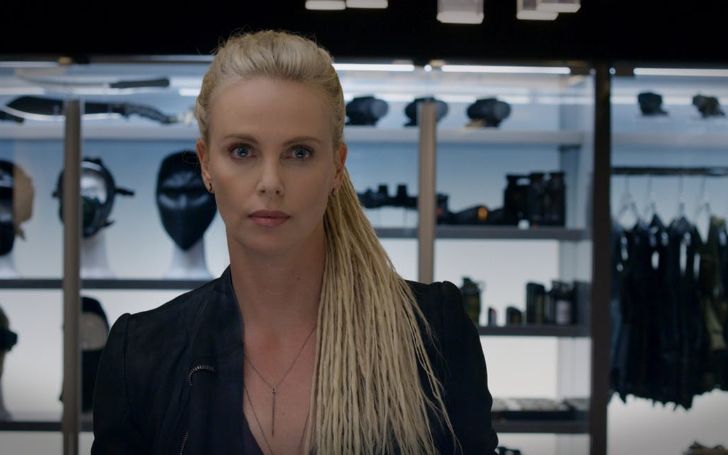 Another star from Fast & Furious set for her own spin-off after Dwayne Johnson and Jason Statham.
A new Fast and Furious spin-off starring Charlize Theron is reportedly under the discussion at Universal studios. Theron previously played Cipher (Furiosa), a cyberterrorist, in 2017's Fate of the Furious and there have been wide speculations regarding a female-led spin-off for quite some time.
Series titular star and producer, Vin Diesel has talked about the female project for a while now, but there hasn't been a lot of confirmation from the studio. With that being said, the Universal is likely to have more anticipation from near hand release and a Furious, spin-off "Hobbs & Shaw."
Charlize Theron is speculated to have her own spin-off movie from the Fast and Furious universe.
It isn't sure at this time if the Fast & Furious female-led spin-off is the same one that is being talked about Theron, but it seems foreseeable to see her as a villain along with the other female stars of the franchise.
Also Read: Brad Pitt and Charlize Theron Are Quietly Dating For a Month
The female-starrer branch-off project is currently being developed by writers Nicole Perlman and Geneva Robertson-Dworet. Seeing Theron reviving the Cipher role could end up being pretty big at the box office, especially since the Fast and Furious series is only getting bigger by the year.
Dwayne Johnson and Jason Statham are being the front-liner in this summer's Hobbs & Shaw, along with Idris Elba, who is serving as the lead antagonist. The movie is gaining quite a hype from its promotional campaign, but there has been some criticism too, mostly because of the addition of two superpowers against Elba's character. Other than that, Fast and Furious fans seem to be pretty psyched about the movie and there have been the hearsays about Keanu Reeves showing up too, which would only make the spin-off even more popular.
Recommended: Dwayne 'The Rock' Johnson is No Longer The Highest Paid Actor In The World
Fast and Furious 9 is currently in production and Vin Diesel just welcomed another WWE star, John Cena to the cast. The news was revered by excitement from franchise's fans and many are already under the impression, he is the perfect fit for now estranged co-star, Dwayne Johnson. Cena has just been confirmed as one of the cast for the upcoming release. His role, however, has yet to be revealed.
John Cena has been recently added to the cast members of Fast and Furious franchise.
Theron is currently featuring in the romantic comedy Long Shot with Seth Rogen, but she is due for a return to the sequel of her 2017 spy thriller, Atomic Blonde. She is also set to feature her voice in the animated Addams Family movie as Morticia Addams and star in Fair and Balanced as Fox News anchor, Megyn Kelly.
Fast and Furious followers are probably looking forward to seeing what it holds for the additional spin-offs. Hobbs & Shaw will probably end up as a late summer box office hit, while a female-led standalone starring Theron would probably do very well too.
Meanwhile, in other news, Fast & Furious actress, Michelle Rodriguez – aka Letty Ortiz – recently admitted her return to the franchise for Fast 9 wasn't a sure thing.
She explained her energy being completely directed toward the feminine and supporting women, adding she will make her decision based on the script.
Rodriguez further stated, "I've spent most of my life shooting guns, and hanging out with the boys, and watching them scratch their balls, and smelling protein-mixed farts. And now I'm feeling the poetry and the beauty and the sensuality of women, and the power we bring together."
-->