Who Is Chris Rock's Brother Tony Rock? The Comedian's Brother Breaks Silence Over Oscar Slap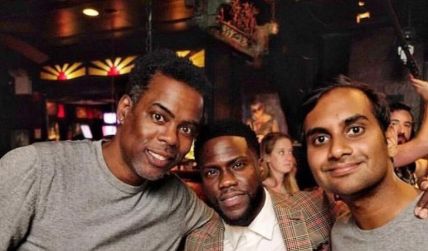 Chris Rock's brother: What did he say about the Oscar slap?
The internet is flooded with stories about Chris Rock's past and present life ever since the stand-up comedian got slapped by actor Will Smith over a joke he made about his wife, Jada Pinkett Smith, at the 94th Oscar. Among all things that fans have been curious about is Will's career and net worth_find details here, and his family, one of whom, has recently spoken about the incident.
Christopher Julius Rock was born on February 7, 1965, in Andrews, South Carolina, to a teacher and a social worker. An acclaimed actor, writer, director, producer, and Emmy-winning comedian today, Rock didn't have the best start in life. He was the eldest of the seven siblings and recalled getting bused in the predominantly white neighborhood. Rock dropped out of high school but earned his GED and entered the workforce at an early age. Rock has one sister and six brothers, three of whom, Tony, Kenny, and Jordan, are in show business.
Who is Chris Rock's brother, Tony Rock?
Not much is known about Rock's family, except for the fact that the comedian credits his parents for instilling work ethics in him early on. Eldest sibling to Andre, Tony, Brian, Kenny and Jordan, his sister is Andi, and an older half-brother, Charles, who he lost to alcoholism in 2006, Rock says he realized his knack for comedy as a kid.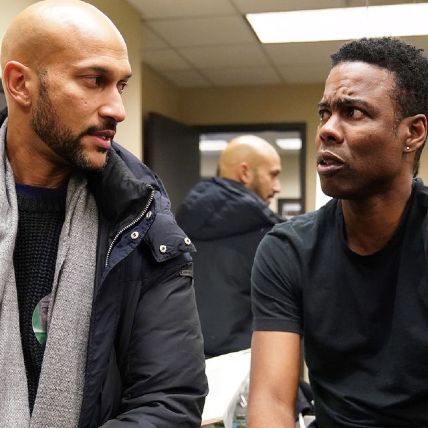 Chris is the eldest of his parents' six brothers and one sister.
Photo Source: Instagram
"When I was about 6, I said to myself, 'Wait a minute—I'm dead serious, and everyone else is cracking up; I've got something here. Let me learn how to work it," the comedian once revealed. Days since the Oscar fiasco, none of Rock's family have commented on the momentary humiliation the comedian had to bear at the hands of Smith, except for Tony Rock, who recently spoke out about the incident.
Don't Miss: Welsh Footballer and Celebrity Big Brother star Gareth Thomas Opens Up About His Struggle with HIV.
Tony, 47, is a stand-up comedian and actor like his brother. He played Uncle Ryan on the sitcom Everybody Hates Chris, written by and starring Chris Rock. Everybody Hates Chris was a series inspired by Chris's memories of his teenage years, and it ran for three successful seasons. Unlike his older brother, who has risen phenomenally as one of the best comedians, Tony hasn't experienced a breakthrough quite like Chris.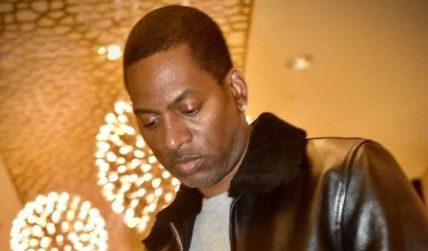 Tony played Uncle Ryan on 'Everybody Hates Chris.'
Photo Source: Instagram
Tony started his career hosting the game show Can You Tell for Oxygen Network. He also worked as a correspondent on Comedy Central's BattleBots. Tony's other credits include All of Us, The Funny Spot, What Goes Around Comes Around, and Redemption of a Dog. Tony created and starred in the sketch comedy The Tony Rock Project.
Tony Rock disapproves of Will Smith's apology!
Rock, 57, garnering undivided love and support from fans since the Oscar slap, recently addressed the incident. During his return to the stage on Wednesday, as part of his comedy tour, Chris got emotional and said, "Let me be all misty and s***," the actor went on to say, "I'm still kind of processing what happened, so at some point, I'll talk about that s***. And it'll be serious and it'll be funny, but right now I'm going to tell some jokes."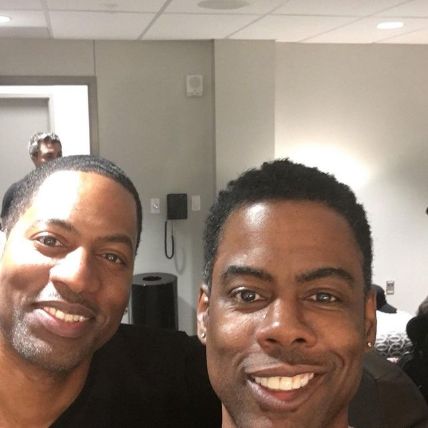 Chris says he is still processing the Oscar incident.
Photo Source: Instagram
After Chris, Tony has broken his mum on the fiasco while holding a Q & A with fans on Twitter. Answering a fan who asked if he approves Will's lengthy apology to Chris on Instagram, Tony wrote, "no." Tony further adds to Chris's howabouts by revealing he's okay and "still rich."Tony also responds to a fan's question about Diddy's claim that Will and Chris have made up since.
Tony rejects Will's public apology to Chris.
Source: Entertainment Tonight
Quoting on the incident, rapper Diddy assured of an amicable bond between Will and Chris at the Vanity Fair Oscar party. "That's not a problem. That's over. I can confirm that. It's all love. They're brothers," the rapper had said, a claim which Tony deemed false. "So Diddy was lying when he said Chris and Will made up that night and are good now?" a fan asked, to which Tony replied, "yup."
Check Out: Does BTS Jungkook Have Any Siblings? Let's Find Out.
Stay connected to glamour fame for more.
-->