Darren Criss Sings The Signature Song From Lady Gaga's 'A Star is Born' At Piano Bar
Published Mon May 13 2019 By Chester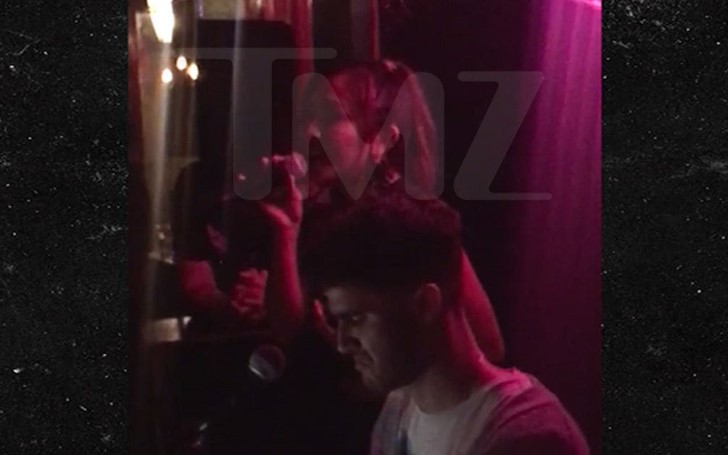 Midway star Darren Criss surprises fans by singing the theme song 'Shallow' from "A Star is Born" on Saturday morning.
It was a surprising musical note as the 'Glee' star Darren Criss was the party starter in a popular Hollywood pub.
The Piano bar overwhelmed with joy soon as Darren, 32, surprises the audiences singing the signature song from Lady Gaga's "A Star Is Born."
Darren Criss Calls Emmy Win the "Most Extraordinary Moment of My Life"

SOURCE: Hollywood Reported
The actor precisely known after his hit movies like 'The Assassination of Gianni Versace' which credited him with many awards proved himself more than just an actor with his amazing singing skills.
Darren Criss Becomes The First Filipino American To Win Golden Globe >>>
Check out the exclusive clip where the multi-talented actor Darren lits the stage with his melodious voice along with a harmonizing Piano on Saturday.
The 'America Crime Star' star took the stage at early Saturday morning at 'Tramp Stamp Granny's' in Hollywood. In fact, Criss is also a stakeholder of the piano bar.
Well, the song has definitely been popular among the audiences and media, The song "Shallow" won Best Original Song in 'Grammy' for soulful connection.
Though it's already been three months since the Award win still people seemed to be hooked with the song.
Lady Gaga and Partner Christian Carino Calls of their Engagement >>>
In a similar fashion, WWE stars Finn Balor and Elias takes it to the ring and sings 'Shallow.' Check out a short video of Finn singing the Academy Award-winning song 'Shallow' featuring Bradley Cooper and Lady Gaga.
The hype and popularity of the song are definitely tremendous among the fans, isn't it? Well, the song is without a doubt captivating and touchy.
-->