Do Teen Mom Fans Finally Hate Jenelle Evans More than Farrah Abraham?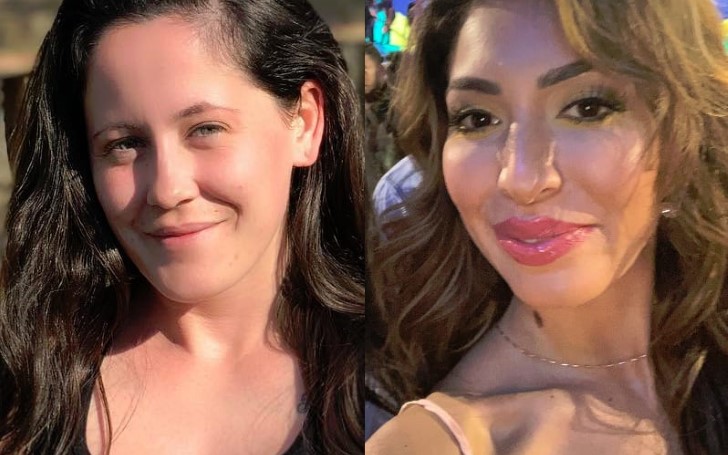 Jenelle Evans is full of mess and that is what makes her good for reality TV shows, and Farrah is no different!
There is certainly something about Farrah Abraham that ridicule people, even if you have watched a single episode of Teen Mom, you will start hating her right away.
That is kind of impressive actually. However, this week is all about Jenelle, and we can sense some changes are about to come.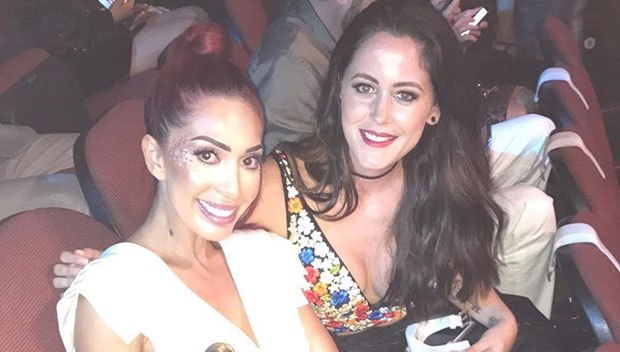 Farrah Abraham and Jenelle Evans reunite in VMA.
SOURCE: Hollywood Life
We all know that Farrah Abraham and Jenelle Evans are among the most controversial people in the Teen Mom world but they both share very different stories.
Read Also: Farrah Abraham Wants To Return To Teen Mom!

Farrah's first TV appearance was from the "16 and Pregnant" show. She was a cheerleader, living with her parents and dealing with a tragedy of her boyfriend's death while giving birth to her daughter Sophia.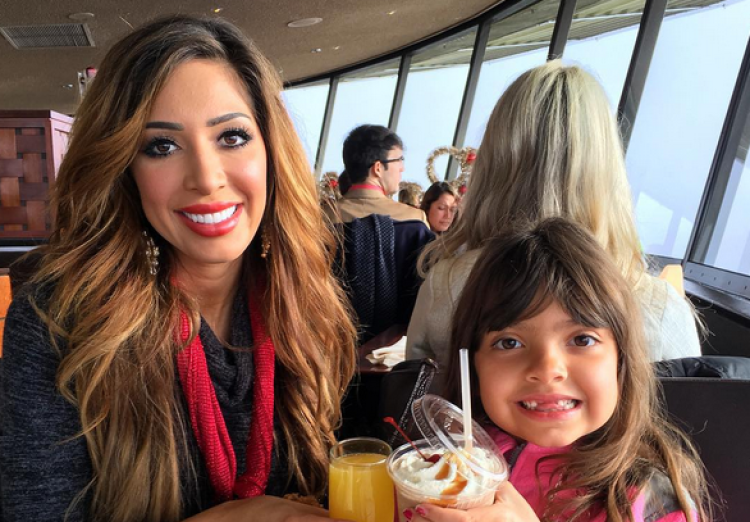 Farrah Abraham with her Daughter Sophia
SOURCE: Wet Paint
While Jenelle was a stoner, dating an older guy who was the biggest liar in her life, thankfully, her mother came to rescue and helped her get over him.
When we look for the similarities between the two, we can find that they both possessed bad attitudes, relationship with parents did not look good, the strained relationship with father of their child and both were good enough to secure a place in Teen Mom.
People, however, are different and they have their own traits which differentiate them one another.
You Might Like To Read: Is Farrah Abraham Pregnant With Her Second Baby?
People hate Farrah because of her attitude towards her parents who she is always disrespectful towards, as well as anyone who crosses her path. Moreover, the reality star has been in porn and plastic surgery and she never treats her daughter Sophia as a child.
It was found that she takes nude pictures of Sophia and herself which disgusted Teen Mom fans. She also pulled out her daughter from school to homeschool. Fans are concerned that Sophia might not get the proper education and worry that she is emotionally struggling. For all these reasons, Farrah is hated everywhere. People love calling her bad names which is unfortunate but there is so much to dislike about her.
But after this week, Jenelle is giving her a tough competition. The 27-year-old was not famous or anything but losing custody to her child did not bother her at all because she was too busy smoking pot and partying.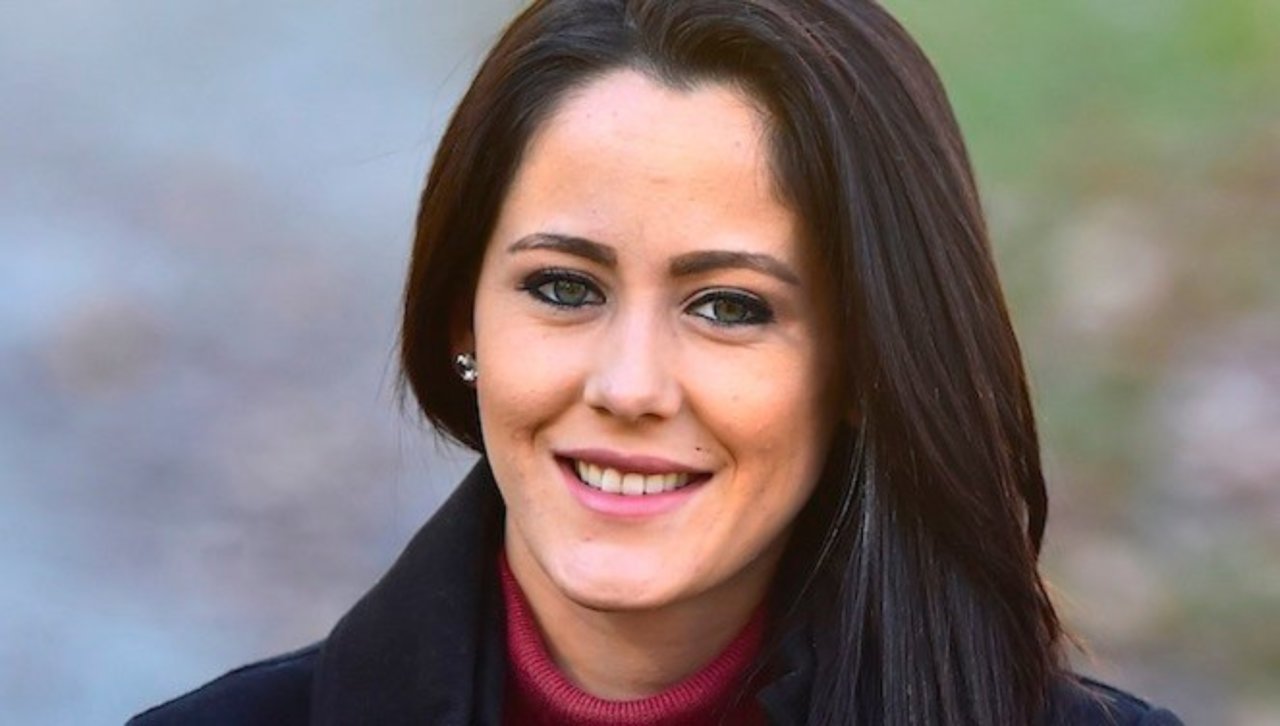 Jenelle Evans during Teen Mom 2.
SOURCE: Pop Culture
And that is how she managed to piss off people on a large scale and fans were quick to notice her past flaws and reasons to hate her even more.
Later, her weed addiction turned into heroin addiction and during all those messes, she married a guy named Courtland for few months. After that, she was engaged to Nathan Griffith. Teen Mom star had a planned pregnancy with him, which would be her second child, but the couple broke up their engagement while she was still pregnant and started seeing David Eason. Unfortunately, she had a miscarriage but got pregnant again with baby Ensley.
Trending Now: David Eason Gets Off the Hook For Killing Dog Because Jenelle Evans Won't Press Charges!

And still, Jenelle is so lost in her own little world that she has no custody of her first child, Jace, yet. Thankfully, Evans' mother is taking care of Jace now.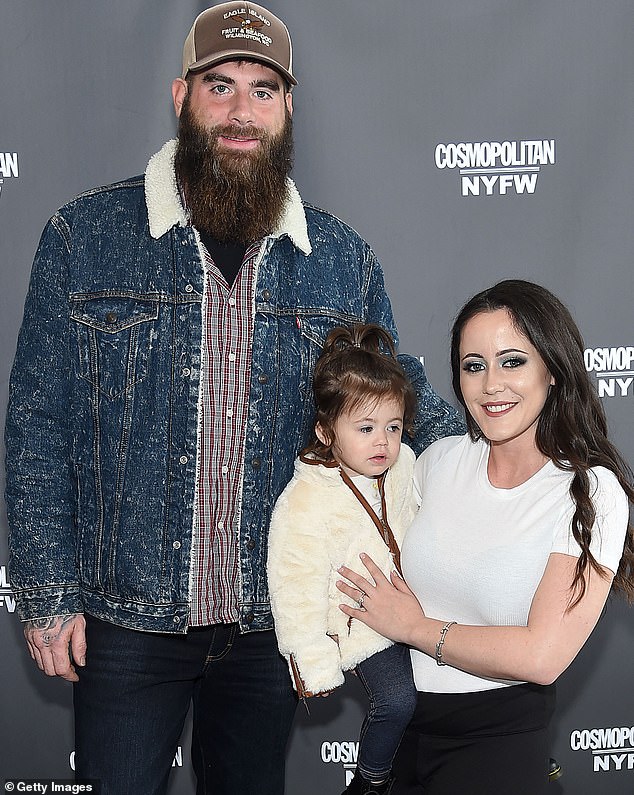 Jenelle Evans with husband David Eason and daughter Ensley
SOURCE: Getty Images
Despite all of these, there are fans who still like to defend Jenelle and her choices; they blame her mother for the way she is. The reality star is just a human filled with flaws and bad choices but trying to improve as she learns from her past experiences. Recently, she gave up her heroin addiction which is obviously a big move.
We hope and pray that Jenelle will learn and grow, no one deserves to be hated so much that they start to question their existence. Everyone deserves a second chance.
-->