'Family Feud's Production is Canceled Due to Coronavirus Concern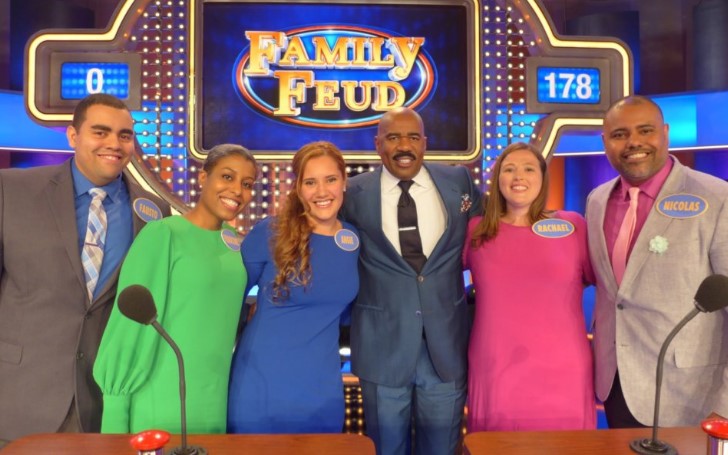 Steve Harvey's 'Family Feud' got canceled due to Coronavirus concerns.
One more show to the list of 'getting suspended' due to Coronavirus concerns. The latest reports suggest Steve Harvey's game show, 'Family Feud' production is suspended amid the pandemic disease scares.
Some reports suggest the show was going to continue without the live audiences, but still, the risk could not be taken, so the production halted altogether.
Watch: Family Feud Outtake - Grannies fighting! It's a BINGO HALL BRAWL! | Family Feud
The production team decided to cancel the filming to fight the disease from spreading. The show, however, filmed a few episodes without the live audiences, but after President Donald Trump's national emergency declaration, everything changed.
The fans of 'Family Feud' will be able to watch the show re-runs and specials during the timeslot of the show. One of the media outlets suggested the production of the show to resume somewhere in mid-April.
Also See: Trisha Paytas Weight Loss - The Real Truth
Fremantle, however, still added they are observing the situations closely and urging their employees to work from home. Other similar shows which involve live audiences are already shut down, and on the verge of shutting down. Everything makes sense as people are advised to limit gatherings.
Watch: Family Feud Outtake - DUMBEST ANSWERS EVER! Steve Harvey is SPEECHLESS! | Family Feud
The shows like 'Ellen DeGeneres Show,' 'The Wendy Williams Show,' and events like Coachella, is already canceled or postponed until the next announcement.
You May Also Like: Cindy Crawford's Model Son Presley Gerber Tattoo and Their Meaning, Why his Face Tattoo is Creating a Stir?
For more information on your favorite celebrities' lifestyle, stay tuned to Glamour Fame, and don't forget to sign up for the newsletter.
-->