Five Episodes of 'South Park' to Not Be Included in HBO Max, All for the Same Reason
Published Mon Jun 29 2020 By Sea
All 5 episodes of 'South Park' regarding the Muslim Prophet Muhammad will not be available on HBO Max with all 23 seasons of the show.
'South Park' has been a topic of controversy for a bunch of times for its episodes, but none have been more burning than the five instances where they dared to reference the Muslim Prophet Muhammad. And although creators Trey Parker and Matt Stone aren't too happy about the actions taken against these episodes, all the streaming services acquiring the complete library of the show have opted to not include it in their services.
HBO Max last received the rights to all 23 seasons of the show in October 2019 through a deal reportedly worth around $500 million and extended it through 2022. It is now finally available to stream and has opted out five episodes from the collection due to the religious figure depiction.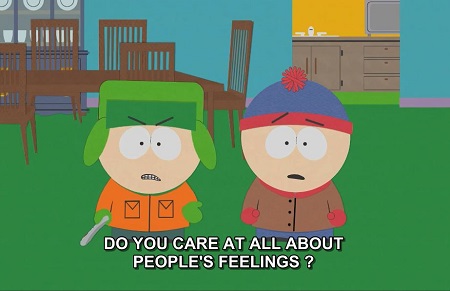 Five episodes are not available on HBO Max due to the depiction of a religious figure.
Photo Source: South Park, Comedy Central
'Super Best Friends,' 'Cartoon Wars Pt. 1', 'Cartoon Wars Pt. 2, and '200' and '201' are the five episodes pulled out from the services. But this had been done before too. They were pulled from broadcast, and Hulu also did not include these episodes when it had the rights to the services.
Former Comedy Central head Doug Herzog had previously stated in 2016 that censoring and then pulling the episodes '200' and '201' were done for the safety of the production teams. Undoubtedly, they received a lot of threats prior to this.
Also See: 'Yellowstone' Maybe on Its Way to Netflix
"We were protecting everyone who works here. That was the decision we needed to make," Herzog said. "That was the hardest we've ever pushed back [over the show's content]."
As for the creators, Parker previously said he was livid over the censorship. "What pissed me off about episodes '200' and '201' was that I thought the episodes ended up being really good," he explained his frustration. "We were so exhausted by it all, we were like, 'F**k it, just get on to the next episode'."
Recommended: 'Mulan's Release Date Pushed Further Back Again
Of course, they only use one week of the entire year per episode to complete an episode, and these things have happened quite a lot. The only time they ever failed to deliver an episode in time was in the 13th season due to a power outage in the studio halting the process of creating its fourth episode.
And another issue they had with a character was the casting of Mr. Hankey while pitching the first idea to Fox.
Stay tuned and connected to GlamourFame for more news and updates.
-->