The Game Of Thrones Cast May Have Confirmed Jaime Is Still Alive
Published Thu May 16 2019 By David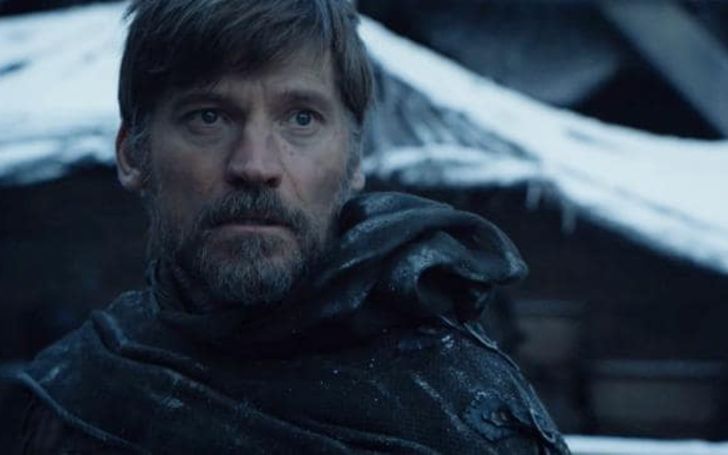 'Game of Thrones' fans believes Jaime Lannister may still show up for the next episode.
Of the many other things, Game of Thrones' final season was never expected to a disappointment.
Or perhaps we expected too much from the show. Whatever the case, even for its fans the show is far from meeting its previously set standards. From rushed directions to unfitting conclusions, the show is unusually derailing from its spirit, so much so that people are now urging to redo the current season of GoT.
Part of the reasons behind its harsh criticism is coming after the death of some of its major characters; not that they were fan favorite or something else, but people expected a bit worthy end for them.
Fans launched a petition urging to redo the final season of Game of Thrones.
Jaime Lannister's death was one of the most devastating on last week's episode of GoT, and as a way of coping with that, the internet is being optimistic; arguing that he may be still alive.
In the final moments, we see the Kingslayer make his way back to "Cersei," despite being badly injured from his battle with Euron.
The pair shared an emotional moment, before seemingly being crushed by the collapsing city around them.
But is that really it?
Also Read: Lord Varys Actor Conleth Hill Admits Game of Thrones Sort Of Sucks Now
The Metro points out – stars of the series have been paying their respects to Lena Headey, praising her performance as she bid farewell to the show.
The severity of Headey's goodbye can be understood, but there is a call for suspicion when Nikolaj's adieu pales in comparison since he had been the most intriguing character of the series. In fact, the actor merely received goodbye-esque tributes?
Even Entertainment Weekly, who never misses to catch up with the fallen actor, are yet to release a chat with the Kingslayer.
As one of EW insiders, James Hibberd has been doing exit interviews with most of the actors who have died on this season of the show. He candidly did them with both Lena and Rory McCann, who played The Hound. When someone asked him about Nikolaj's, though, here's how he responded:
Apparently, Hibberd also said there was a character he was surprised to see alive in episode 6.
Meanwhile, reports are claiming to have learned what it was that Jaime said to Brienne of Tarth off-screen to make her cry in THAT scene.
The episode's director, David Nutter, shared a casual (without-rehearsal) line that Nikolaj Coster-Waldau said to spark the moment.
"When I was shooting Gwendoline [Christie]'s close-up, what I asked Nikolaj to do is, I asked him to say — after he finished his dialogue — tell her, 'I don't love you anymore'," Nutter told Collider.
"And basically, Brienne is such a sensitive person, as is Gwendoline, that that's basically the thing that he's saying… but he's not saying it too directly. So I basically had him say it off camera and when he did that, she basically lost it completely and that's the reaction that was actually kind of recorded at that point."
-->