Georgina Rodriguez Tells How She Was Trembling When She Met Ronaldo in an Interview for the Cover of Grazia Magazine
Published Sat Feb 01 2020 By Sea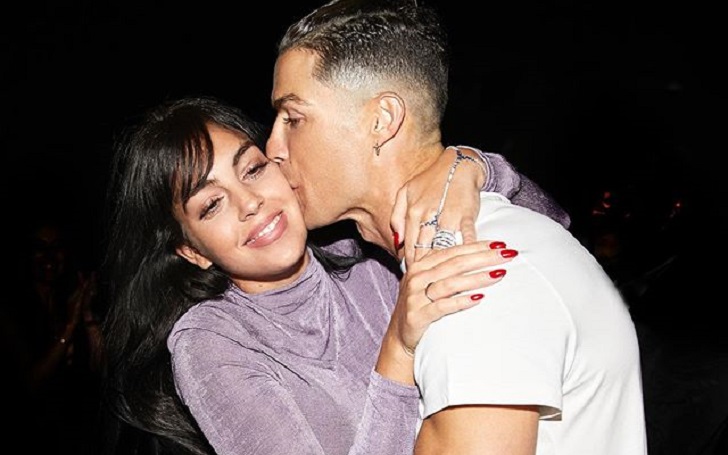 Georgina Rodriguez made it to the cover of Italian Magazine, Grazia, but there are more things to talk about as she speaks of the time she met boyfriend Cristiano Ronaldo.
Fans are losing their minds since supermodel Georgina Rodriguez called her footballer boyfriend, Cristiano Ronaldo, her husband. She celebrated her 26th birthday in an emphatic fashion (although, Ronaldo's celebration on the pitch beats everything) and posted a bunch of clips from the party. But the eye-catching thing on the post is the word 'marido'. Translated, it means husband.
While it's not the first time she's called him her husband, there are still suspicions about whether they are not married yet. She denied the rumors, of course. Who knows? But let's wind back a bit.
The 26-year-old made it stylishly on the cover of the latest weekly issue of 'Grazia', an Italian magazine, and did an exclusive interview with them. There were many topics she touched on, but the most interesting thing to come out was her story about how she first met the Portuguese icon.
The Spanish-Argentine model, Georgina Rodriguez, first met the former Real Madrid man when she was working as a sales assistant at a 'Gucci store' in the Spanish capital in early 2016. Their second meeting was at a 'Dolce & Gabbana' event later that year.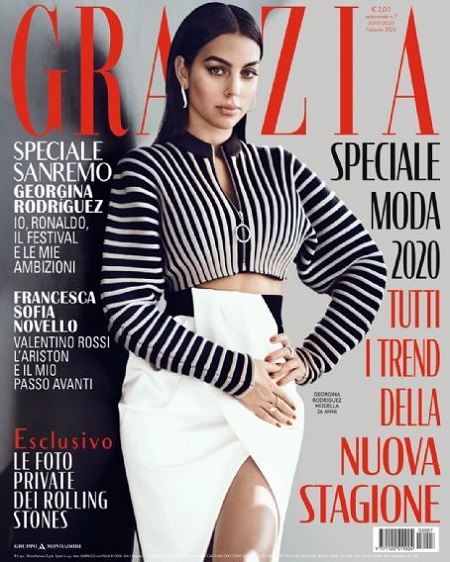 "He is the only one who manages to excite me during a game," Georgina talked of her beau.
Source: Georgina Rodriguez, Instagram
Of course, after immediately meeting him, as she admits now, the sparks were flying all over the place (she knows how to still keep it alive). It was evident by the fact that they started seriously (& as much privately as possible) dating not long after their second meeting.
However, the first moment will always be the best. "His height, his body, his beauty caught my attention. I was trembling in front of him, but a spark ignited," she told the Italian magazine.
Find out here: So, what happened to the Kathryn Mayorga case?
"I am very shy and perhaps this stirred me more in front of a person who, with one glance, had touched me deeply," she continued. "Then after, the way Cristiano treats me, cares for me and loves me did the rest."
Of course, she knew dating one of the best football players in the world means dealing with the hounding press into their personal lives — like that time they photographed his absurd disguise while on a date to Disneyland. But as her modeling career spiraled upwards, she's keeping no boundaries. Although, people constantly asking if they're married or not does give one a headache.
It almost seemed like he was smiling at the camera.
Source: MCP
"The situation became unbearable. People were chasing me. They called me on the phone, reporters came to the boutique pretending to be customers," the mother-of-four (non-technically) explained. "Little by little I started working behind the counter to curb the aggressive curiosity of the press."
Whatever the case, the two went strong and had a daughter, Alana Martina, a year later. The presence of her adoring boyfriend still keeps her faith alive, she says.
The pair knows what we want to hear and should just get the wedding thing over already (not to sound rude). Everyone is confused and is asking if they're married already. But if they actually have is another day's topic.
Stay tuned and connected to GlamourFame for more Entertainment content.
-->