Former Hollywood Mogul Harvey Weinstein Granted Right to Appeal
The former movie mogul will appeal his 2020 rape and sexual assault case: Complete story here!
New York's highest court has agreed to hear Harvey Weinstein's appeal in his 2020 rape and sexual assault conviction, providing the disgraced movie mogul with another chance to fight his conviction. Chief Judge Janet DiFiore wrote "granted leave to appeal" in a letter sent to Weinstein's lawyers. The convicted sex offender, 70, had fought his case in a lower appeals court earlier this year and had received a rejection.
"We reject the defendant's arguments and affirm the conviction in all respects," the court had said. Although it isn't specified on what grounds the serial sex offender was granted the right, a court spokesperson said a trial in the appeal might come next year.
Weinstein's spokesperson, Juda Engelmayer, expressed gratitude for the rare opportunity. "We are hopeful and grateful for this rare opportunity and believe that granting Harvey Weinstein and his lawyers leave to make the appeal to the NY Court of Appeals demonstrates that there is, in fact, merit to the appeal," Juda said in a statement.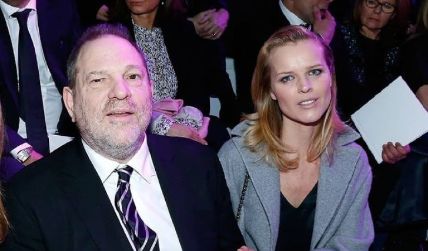 Sources say the movie mogul is hopeful after the court's recent order. Photo Source: Instagram
The next step in the appeal will come after the court weighs the arguments between Harvey's attorneys and the prosecutors. One of Weinstein's lawyers says the Miramax founder was relieved at the decision. "He's hopeful that the court is going to find that he did not receive a fair trial and reverse his conviction. And, as he has consistently, he maintained his innocence," said Arthur Aidala.
Check Out: Gary Busey Charged With Sexual Offenses.
Weinstein, credited for producing some of the biggest hits like Pulp Fiction, Shakespeare in Love and Gangs of New York, descended to infamy during the revolutionary #metoo movement. More than a dozen women, many from the film industry, accused the mogul of rape, assault, and harassment. The slew of allegations cost him dearly; Weinstein had to resign from many of his coveted positions and organizations.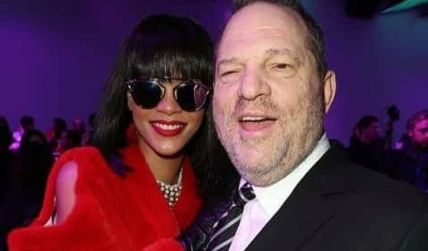 Weinstein's plea to appeal was rejected by a lower court earlier this year.
Photo Source: Instagram
The Pulp Fiction producer was found guilty of criminal sexual acts in the first degree and rape in the third degree in February 2020 and was sentenced to 23 years in prison. While filing their appeal in April 2021, Weinstein's lawyer argues that Justice James Burke, who ordered Weinstein's sentence, allowed prosecutors to discuss Harvey's prior immoral acts, which the attorneys alleged weren't relevant to the case but were still used to paint Harvey in a bad light.
The producer was sentenced to 23 years in prison in 2020.
Source: NBC News
"The jury was overwhelmed by such prejudicial, bad evidence. This was a trial of Harvey Weinstein's character — that people were making him a bad person," said Harvey's lawyer. The big relief for Weinstein comes months after singer R. Kelly was convicted of Mann act and racketeering and was sentenced to 30-year in prison. Former socialite Ghislaine Maxwell suffered the same fate as she was sentenced to 20 years in jail over child sex trafficking.
Stay connected to glamour fame for more.
-->