How Did the Young Girl Charlotte Figi Inspire CBD Movement? Her Story in Full!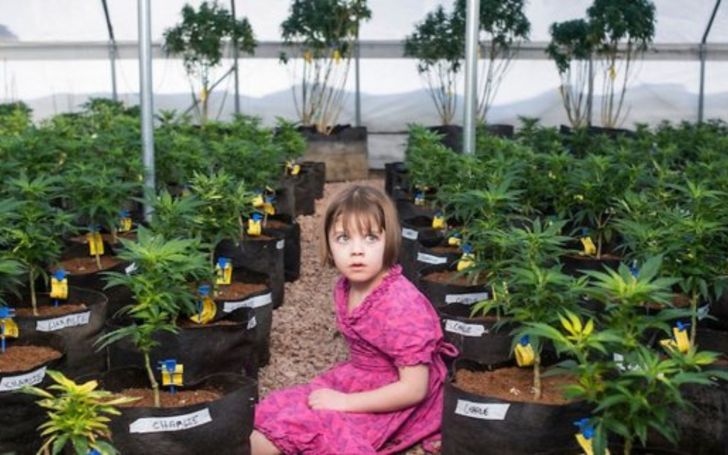 Charlotte Figi was a brave young lady who was surviving through a condition of epilepsy. She is the girl who inspired the great CBD movement all over the world by igniting her condition's story and from her new-found remedy for epilepsy. The little girl helped raise a medical-cannabis movement, which inevitably changed laws in different places of the world.
Figi was termed as a huge symbol for inaugurating the possibilities of CBD when CNN Chief Medical Correspondent Dr. Sanjay Gupta shared her story in the documentary, 'Weed.' The inspirational movie broke stereotype beliefs and made us aware of how a girl overcame her horrific seizures with the help of a concentrated dose of marijuana.
Follow the article to know the full details on Charlotte Figi's CBD Movement.
Charlotte Figi, A Case Of Dravet Syndrome
The little American girl was born on October 18, 2006, along with her twin sister named Chase Figi to parents Paige and military father Matt Figi. She also shares an older brother named Max Figi. Charlotte was growing properly until the age of just three months old when she started having 300 grand mal seizures per week. After that, the attacks began to increase rapidly, which left the child with a lack of intellectual capacity in her toddler period.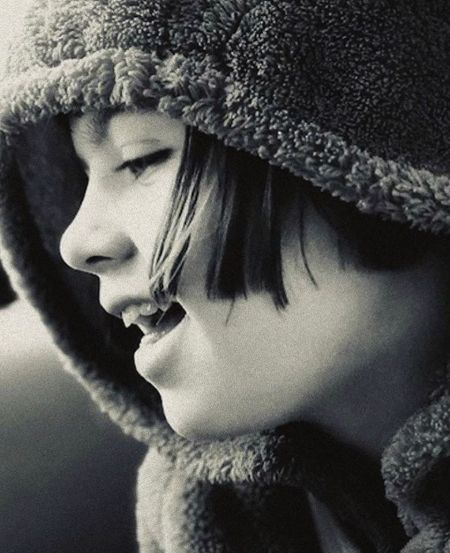 Charlotte Figi's condition was termed as an extreme form of epilepsy called Dravet syndrome.
Photo Source: Facebook
Finally, when Figi was two years old, the doctors gave a title to her condition as an extreme form of the epileptic condition, Dravet problem. Parents, Matt, and Paige, tried everything to heal their little girl from acupuncture to diet administration to even pharmaceutical medicines. The child has come to such stage in her life that she could barely talk and walk at the age of five. In the dire situation, her parents even went as far as to considered an option of DNR. (Do Not Resuscitate)
Charlotte's Parents Used Cannabis Extracts On Their Child
Matt Paige was the one who came across a case of a young child using medical cannabis to get rid of epileptic seizures when he was working in Afghanistan. It was Jayden David, a pediatric patient of Dravet syndrome from California. His father, Jason, reported success in calming down epilepsy from the usage of a high amount of CBD oil. Hearing that Matt convinced his wife to try out the method, although none of them were the users of cannabis before.
The Figi family were helped by the Stanley brothers with the supply of CBD oils.
Photo Source: Nurseslabs
In the process, the family found two health practitioners named Margaret Gedde and Alan Shackelford for legal reason and their expertise on whether to use cannabis on their daughter, who was five years old at that time. The two doctors were already a part of medical marijuana practice, so it made things easy for them.
You May Also Like: Evelyn Penn Willis - Some Facts to Know About Bruce Willis Daughter
From the doctor's prescription, they used a low THC and high -CBD supply costing around $2000. Surprisingly, the formula worked on the first use, and the Figi parents could see Charlotte's seizure stop almost immediately. But CBD production was rare at that time, and just when they were starting to run out of the oil, they met 'The Stanley brothers.'
How Does CBD and THC Work To Cure Dravet Syndrome?
The medical oil, or should we say cannabis oil used for the treatment is a high-CBD strain called R4. In medical terms, there are two natural compounds found in the cannabis genus, which are cannabidiol (CBD) and tetrahydrocannabinol (THC).
Did you know Charlotte's story is featured on two CNN documentaries, The Doctors, 60 Minutes Australia and Dateline NBC?
Photo Source: Koaa
CBD is known to have medical benefits and can be extracted from hemp plants. They are sold in the form of gels, supplements, gummies, oils, etc, whereas THC is more of a psychoactive compound that provides euphoria and high sensation. CBD helps with conditions like seizures, inflammation, migraine, epilepsy, etc. which is why it was safe for Charlotte to use cannabis from an early age.
Interesting: Michael Vick Net Worth - Complete Breakdown of American Football Player's Income and Salary
The cannabis in that exact concentrated form is hard to extract as they have to go through a process known as winterization to make CBD oils. According to Leafy today, a pure CBD costs around $2,835 an ounce, which is like more than twice the money of pure gold. Due to the CBD oils, little Figi was able to show a considerate recovery as she went on to reduce her frequency of fifty seizures per day to fewer than two to three seizures per month.
Charlotte's Web And The Stanley Brothers
Charlotte and her condition of Dravet syndrome treatment inspired to be the name of medical cannabis strain known as 'Charlotte's Web'. It marked its presence as a dietary supplement under the federal law of the United States of America. Charlotte did indeed inspire the Stanley brothers to produce this supplement in Colorado. It was developed in 2011 by six of Stanley brothers Joel, Jesse, Jon, Jordan, Jared and Josh.
Watch: The surprising story of medical marijuana and pediatric epilepsy | Josh Stanley | TEDxBoulder
Before in 2014, there was limited evidence to see if the CBD treatment worked or not or the efficiency of the product. There was a review published from the American Academy of Neurology, concluding the data being insufficient to prove the efficacy of cannabinoids. However it was all proved wrong when the case of Charlotte surfaced in the media.
Recommended: 'Transparent' Star Trace Lysette - Some Facts to Know About the American Actress
It is known that early control of epilepsy seizures is a must because it results in impaired cognitive function of a child, which leads to death. This was why Figi was expected to live only until the age of 8 years old. Though she surpassed all the assumptions and proved to be a leading example for various epilepsy patients out there.
CBD Laws and Regulations
Charlotte's condition surged in the media when Dr. Sanjay Gupta from CNN Chief Medical shared her story in the documentary, 'Weed.' In the documentary, Figi was showed no signs of an epileptic child, and in fact, she was shown as a playful and happy child. Her story led to become the subject of medical literature and raised the CBD movement by patients everywhere seeking the treatment for their own conditions.
Watch: WEED - A CNN Special Report by Dr. Sanjay Gupta - Documentary in HD
After that, in June 2018, Epidiolex was introduced as the first drug containing CBD with the approval of the Food and Drug Administration to treat seizures. Charlotte's Web, the product, was also quick to join the team. This led to the treatment being legally allowed in fifty states with a criterion of THC containing less than 0.3%.
The Child Who Inspired CBD Movement is No More
The beautiful soul who probably helped save the lives of multiple people out there with similar conditions is sadly no more. Charlotte Figi died at the age of 13-year-old on the 7th of April 2020. The girl that led a turning point in the medical-cannabis movement died due to a struggling case of pneumonia and cardiac arrest.
Figi was admitted to the hospital amid the suspects of contracting coronavirus, as she was suffering from symptoms like difficulty in breathing, seizures, fever, cough, etc. However, it was later proved through multiple tests that she did not contract COVID-19. Her mother, Paige, shared the heartbreaking news via Facebook.
Also See: Raven Lyn Corneil - Some Facts to Know About Twitter CEO Jack Dorsey's Ex-Girlfriend
Charlotte Figi is a name that shall always be imprinted in the books of history. We wish her soul rests in peace.
Make sure you follow Glamour Fame for more of these reads!
-->