It's Really Over! Johnny Galecki Shares Sad Video Of The Big Bang Theory Set Being Torn Down!
Published Sun May 12 2019 By Andrew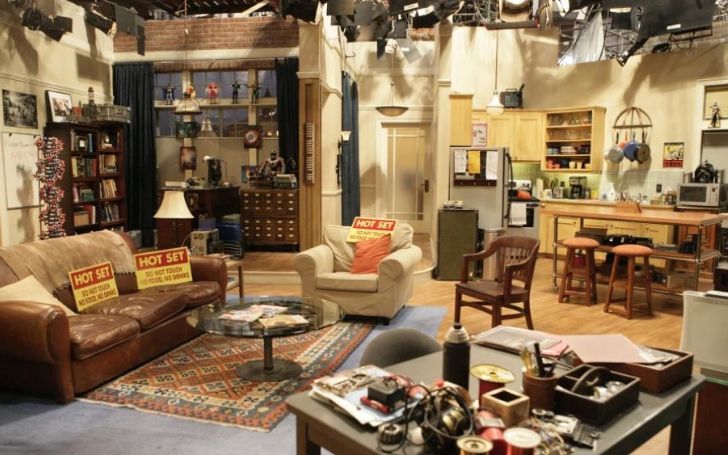 The sad video of Big Bang Theory set being torn down shared by Johny Galecki.
A massive realization of the fact that The Big Bang Theory officially is a thing of the past made its way to the fans as the homes of Sheldon, Amy, Leonard, and Penny are now just scraps that are being transferred in a Warner Bros. warehouse.
Johnny Galecki has broken all of our hearts as he shared a video documenting the final hours of The Big Bang Theory as we have come to know through the years. Moreover, the set can be seen torn down and packed into boxes and we got our hopes on the scraps to be set right back up again in a museum for us all to take in those memories from the past 12 years.
With the Beatles' Help! working well as emotional background music, the Leonard star, Johnny Galecki on May 8th, took his 2.8 million Instagram followers on a brief guided tour of the set's destruction.
It is for sure that the fans and stars alike weren't ready for the wrap up – at all.
One fan sobbed,
"That's the saddest thing ever. It's real now. It's over,"
Another fan went on the comment section to write, 'Omggggg it breaks my heart.' 'This is not in the roommate agreement!!' a third one wheeled in with the reference to the agreement forged by Sheldon.
After letting The Big Bang Theory fans in on his emotion by penning an epic open letter, Johnny's co-star Wil Wheaton wrote on the comment section of the video: 'But I don't want it to be over.' Because the last episode was that emotional, The Big Bang Theory cast read their final lines for the last ever episode that was taped excluding the studio audience, marking the first time they did so in the 12 seasons' history.
You May Also Like: The Cast and Crew of 'The Big Bang Theory' Went Out With A Bang For The Final Flashmob of The Show's History
The world surely is in a mourning phase, but the stars of the show managed to keep the emotions and waterways at bay and partied like there's no tomorrow after being cemented into Hollywood legends with a handprint ceremony at Los Angeles' TCL Chinese Theatre.
-->