Kendall Jenner Changes Up Her Look Frequently For Fashion Shows,Kendall Jenner Hair Makeover And Hair Style
Published Mon Feb 18 2019 By Jessica
Supermodel Kendall Jenner and her frequent look changes for fashion shows are incredibly evolutionary and we love it.
Over the last years, we watched Kendall Jenner big and remarkable transformation in the fashion and modeling industry. From being a reality star to now becoming the highest paid model, the 23 years old young model surely has come a long way.
In her career span, Jenner worked with the biggest fashion and beauty brands including Calvin Klien, La Perla, and Proactiv. She even walked in the major runway for Victoria Secrets, Marc Jacob, Givenchy, Fendi and many more.
Throughout these periods with the fashion shows she did, we noticed how Kendall always chose to perceive herself in different styles regarding both her makeover and hairstyles.
With no further ado, check out some of those best different looks Kendall Jenner displayed herself at the runways.
Kendall Jenner for Tom Ford Spring/Summer 2018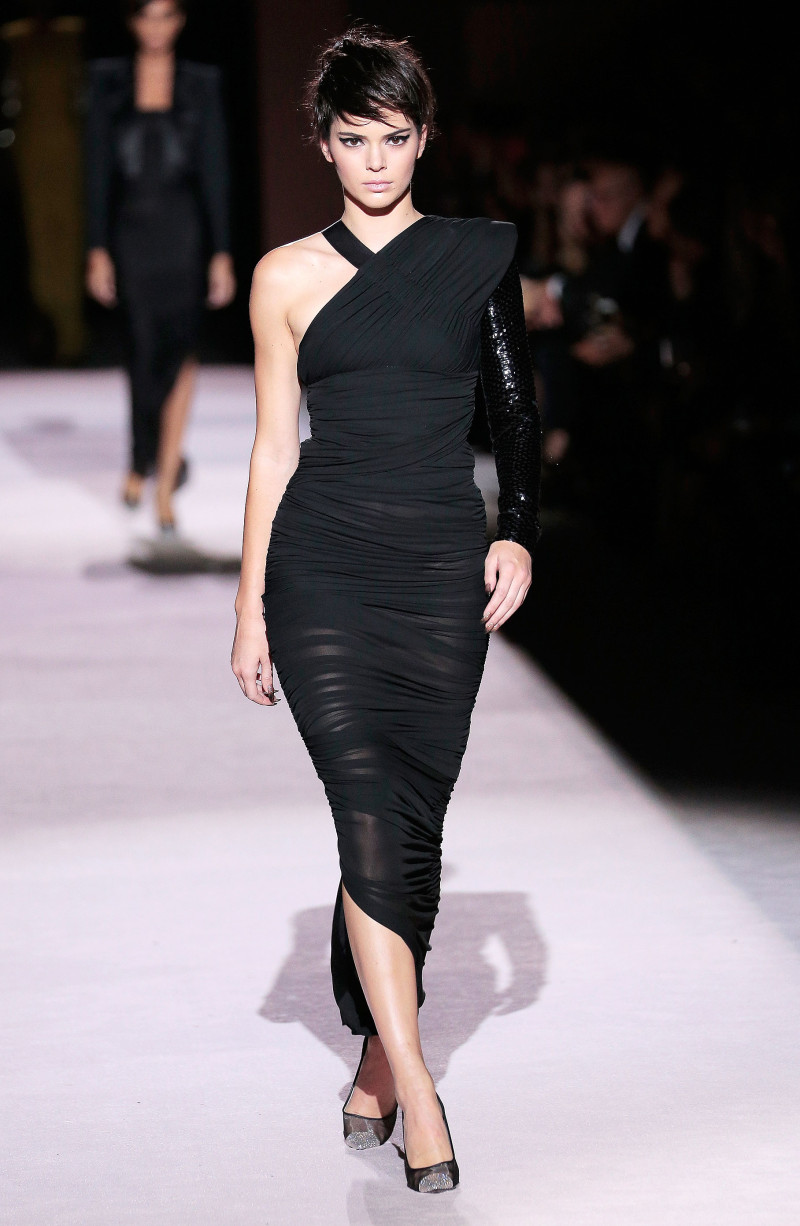 SOURCE: US Magazine
At the 2018 Summer Fashion runway for Tom Ford, Kendall walked in a black fitted one-shoulder dress. For the runway look, the model opted to go with a cat-eyed makeup that delivered her face with a more modeling feature. She also rocked a different hairdo that resembled momager Kris Jenner's hairstyle.
You may also like: Captain Marvel: True Identity of Jude Law's Character Confirmed
Kendall Jenner for Givenchy SS17 at Paris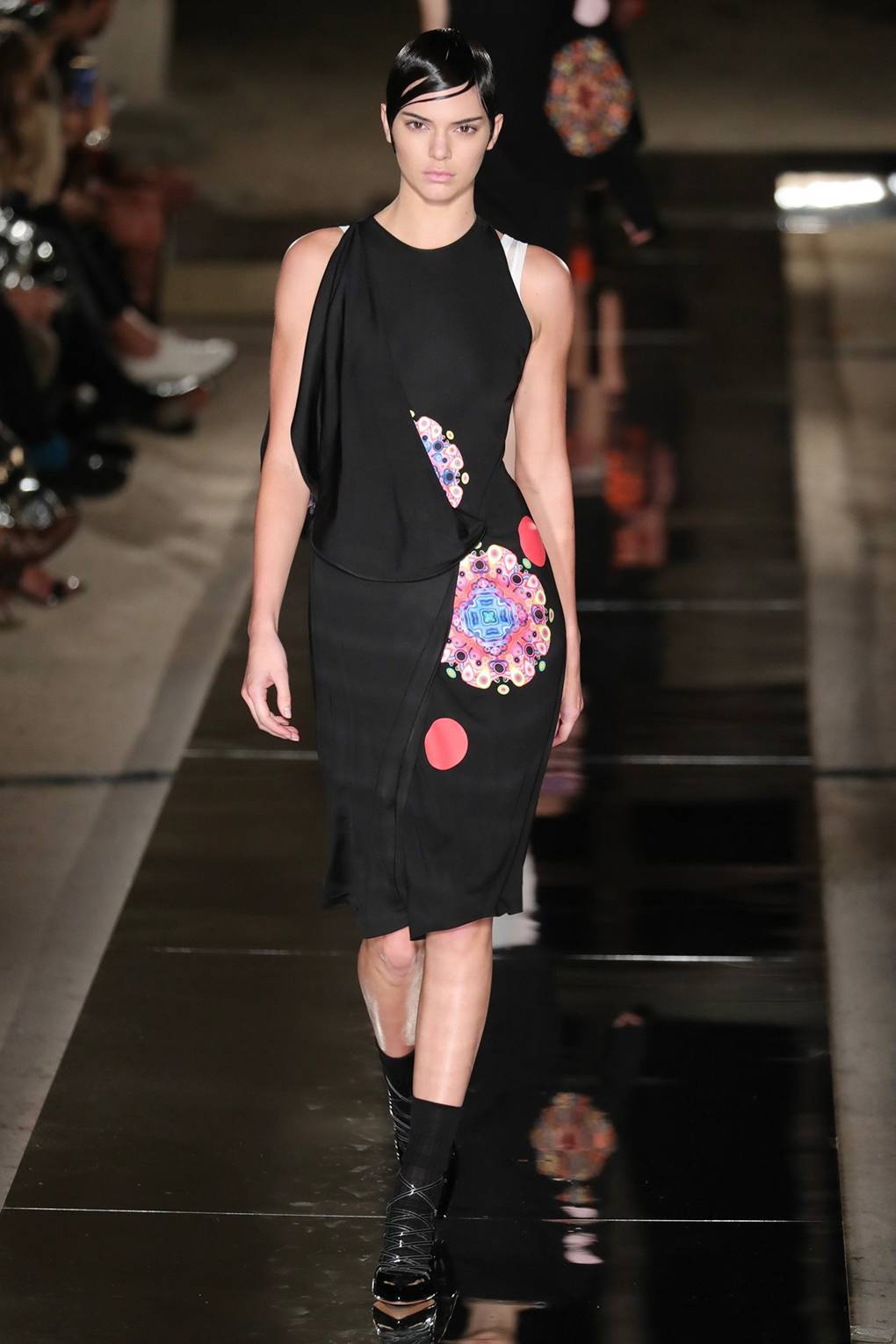 SOURCE: Glamour Magazine
Kendall Jenner's look at the Givenchy SS17 held in Paris can be counted as one of the different looks she tried for the fashion runway. Clad in a chic midi black dress that featured tiered draping on her left-hand side and her hair sleeked down in a wet and shiny look, Jenner gave a strange yet a cool look.
Kendall Jenner for Balmain Fall 2016 Collection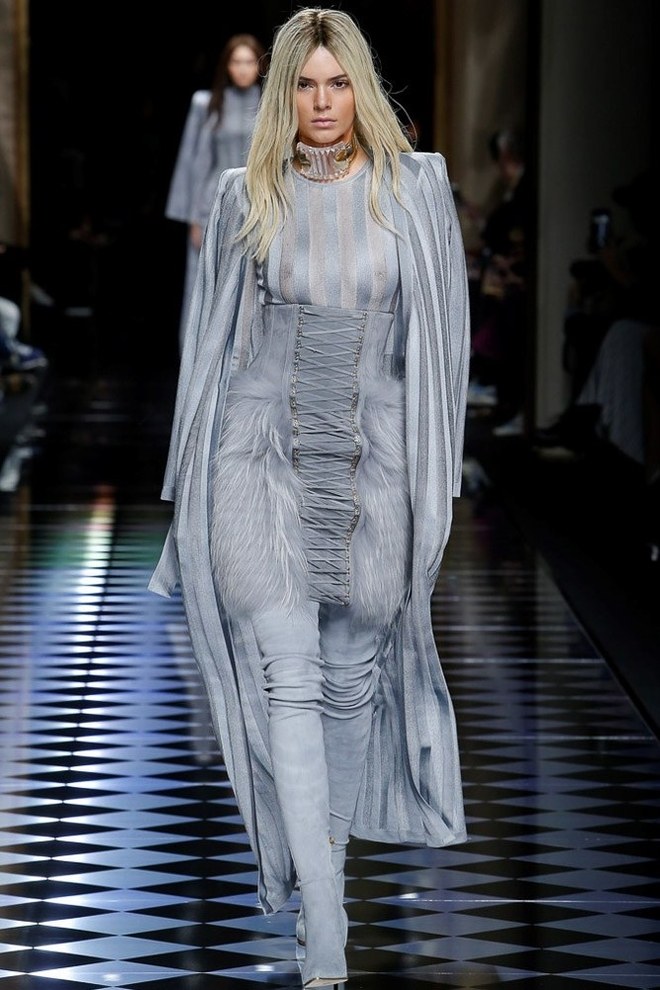 SOURCE: Vogue
For the Balmain Fall 2016 Collection, Jenner totally served a new look when she walked the runway with blonde hair. Clad in the grey bodysuit, the 5'10 inch model looked boldly beautiful.
Don't miss: Ariana Grande Shows Off Her Cleavage and Flat Stomach in a Post of Her Instagram
Kendall Jenner for the Marc Jacobs' Fall 2016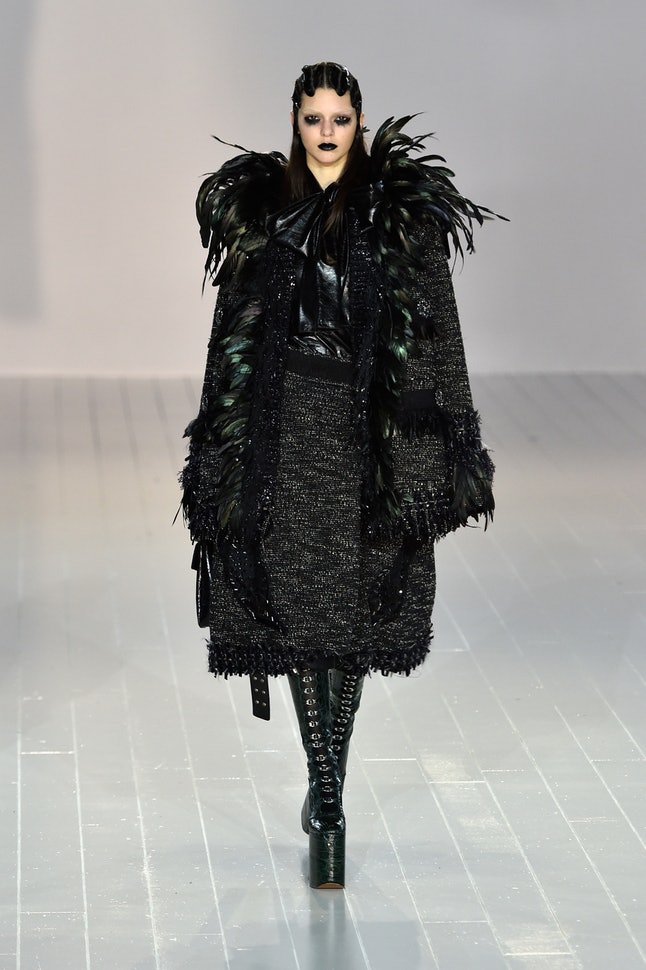 SOURCE: Bustle
For walking the Marc Jacobs' Fall 2016 Fashion runway, the model bleached her eyebrows for the second time, alongside Lady Gaga who also walked the runway. In a black heavy furry ensemble and hairstyles somehow resembling Game of Thrones' costume, also Kendall's dramatic eye makeup, Kendall once again pulled off a new different look.
See more: BTS Producer Pdogg Claimed The Top Prize For Making The Highest Earnings From Song Royalties
Kendall Jenner for Marc Jacobs F/W 2014
SOURCE: Style Caster
Arguably one of the most outbreaking runways looks by Kendall.
On 14th February 2014, at her, highly anticipated debut for the Marc Jacobs fashion show during Mercedes-Benz New York Fashion Week, Kendall tried a totally different makeover from top to bottom. She went braless in a sheer outfit, she wore a brown bob wig and had bleached eyebrows look.
-->