Liam Hemsworth and a Mystery Woman Seen Together Holding Hands and Sharing a Meal
Published Fri Oct 11 2019 By Travis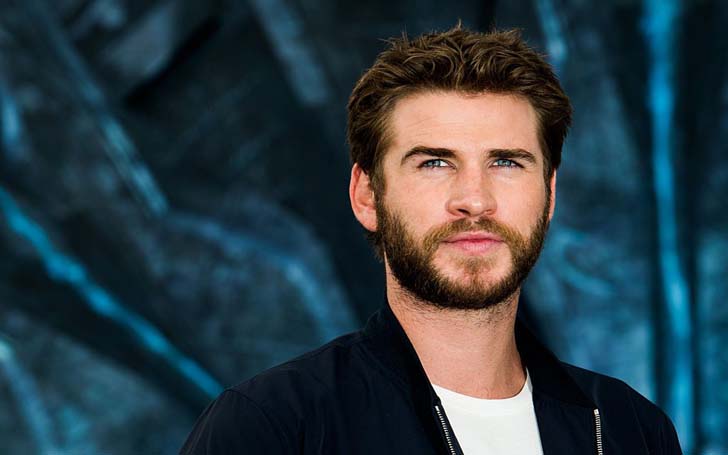 After the ending of relationship with Miley Cyrus, Liam Hemsworth is seen with a mystery woman for the first time.
Liam Hemsworth is on radio silence, he is not posting anything on his social media page and neither is he talking about his recent relationship status but just because he doesn't talk doesn't mean people will not find out about him and the new beautiful lady he is with.
There are some pictures which show a beautiful blonde lady holding hands with the 'Hunger Games' star and the two seem to at the starting point of a relationship. The problem with his whole relationship debacle is the actor was hidden while his former wife was roaming the streets of LA, moving on with not one but two relationships.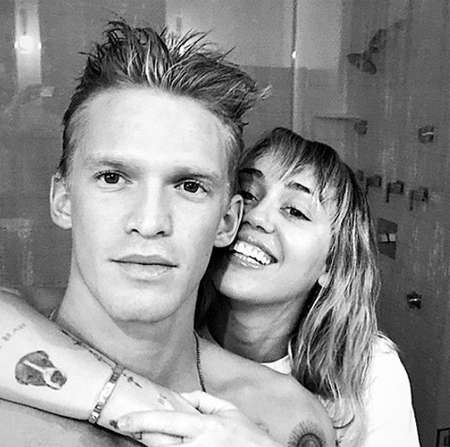 Source: Cosmopolitan
Liam is no longer in Australia, his home and the place he went to after his 'relationship with Miley Cyrus exploded and shattered to pieces. He made his way to the Big Apple and in NYC he was seen wearing all dark blue clothing with black sunglasses and white shoes. But the clothing choice is not the reason we are here.
Liam was holding the hand of a beautiful blonde girl who was also wearing black sunglasses with a black leather jacket, spotted shirt, blue shin-length jeans, and black boots. The two walked for a while and they were spotted sharing a meal with the mystery girl smiling the whole time.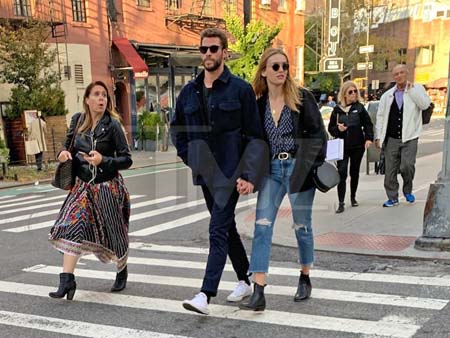 Source: TMZ
Well, she does kind of look like Miley Cyrus but Liam is obviously not moving on from Miley Cyrus with a lookalike. The two look comfortable with each other and when the meal was done the duo was seen taking a romantic slow stroll in NYC.
Whatever the case, at least Liam is being classy with the break up from Miley and just strolling through the city instead of taking bathroom photos with her new fling Cody Simpson. Miley was seen kissing Kaitlynn Carter a while ago and then the two were supposedly inseparable but the relationship did not last long.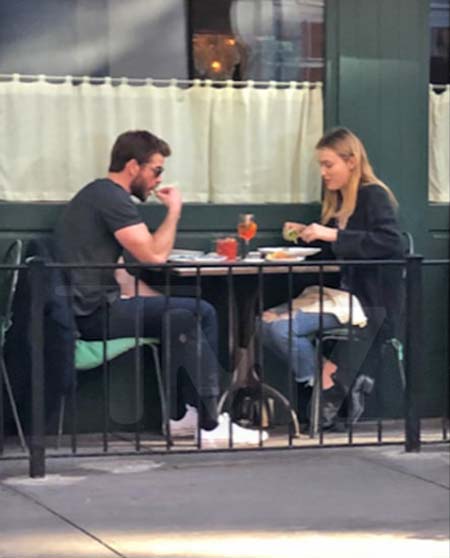 Source: TMZ
Then there was the video, which came to light where Cody and Miley were seen smooching and she was sitting in his lap while the two waited for their food in an eatery. Liam is being subtle about everything and Miley cannot wait to show off who she is dating for a week on social media.
Liam and Miley broke up and said their marriage was over in August while the same month the actor filed for divorce from his wife of eight months. There was the breakup song she released where she appeared to be taking shots at Liam for his drinking while she was still on vacation with another woman.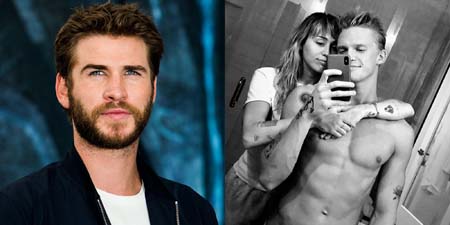 Source: Elle
The whole thing was a big mess but now with Liam also being seen with someone else he seems to be finally moving on and it is not only about the relationship of the week with Miley dominating the tabloids. Let's see what comes off the new relationship between Liam and the mystery woman he was with, in the days to come, whether they are for the long haul or something short term.
Before you leave, make sure to check out our Entertainment section for more news and gossip on your favorite celebrities. Also, do not forget to visit Glamour Fame for more latest word from the world of show business.
-->