Meet Grace Wahlberg: Mark Wahlberg and Rhea Durham's Adorable Daughter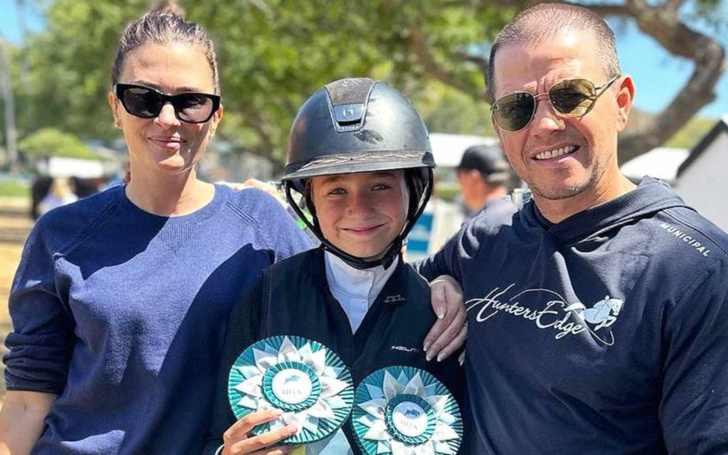 Grace Margaret Wahlberg, the youngest child of Mark Wahlberg and his spouse Rhea, is making a name for herself at a young age as a skilled equestrian, winning numerous trophies. But Grace isn't just about horse riding; she's also a charismatic and rising TikTok sensation.
She enjoys making funny and entertaining videos, often teaming up with her mom as her regular partner. However, there was a fun twist when she asked her dad to join them in a viral dance challenge called "Why Is Everything Chrome."
Get To Know Grace Wahlberg's Parents
Mark Wahlberg, born on June 5, 1971, in Boston, Massachusetts, is a versatile American actor, producer, and entrepreneur. He rose to fame as a rapper in the '90s with Marky Mark and the Funky Bunch before transitioning to acting. Wahlberg's career is marked by notable film roles and business ventures.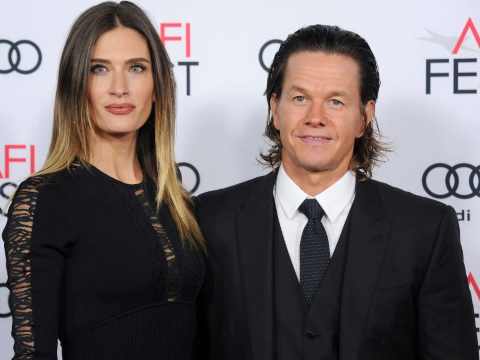 Rhea Durham, born on July 1, 1978, in Lakeland, Florida, is an American fashion model. She gained prominence in the fashion industry with her striking looks and appeared in campaigns for renowned brands. Rhea is also known for her marriage to actor and producer Mark Wahlberg, with whom she shares a family.
Parents Wedding Ceremony
Mark Wahlberg has been happily married to the renowned model, Rhea Durham, since August 1, 2009. The couple shares four children: Ella Rae Wahlberg, Brendan Joseph Wahlberg, Grace Margaret Wahlberg, and Michael Wahlberg.
Their wedding took place at the Good Shepherd Catholic Church in Beverly Hills, and they have enjoyed a strong and enduring relationship for over seven years.
Father, Mark Wahlberg's Past Girlfriends
In 1991, Mark Wahlberg was in a relationship with American actress Traci Bingham.
Throughout the 1990s, he was romantically linked with well-known figures, including Kate Moss, Savannah, Reese Witherspoon, Tammy Pobi, and China Chow. In the early 2000s, he dated Rachel Hunter and Jordana Brewster.
How Many Siblings Does Grace Wahlberg Have?
Mark and Rhea Wahlberg have four children. Ella Rae, the oldest, born in 2003, is seven years older than Grace. She began college at Clemson, and her birth coincided with a loss Mark associates with his late sister.
Michael, born in 2006, is Grace's oldest brother, showing a resemblance to his father but his career path remains uncertain. Brendan Joseph, a few years older than Grace, joined the family in 2008 and shares a passion for sports with his dad and brother Michael, particularly golf.
Grace Wahlberg Hobby Horse Riding
Grace Margaret Wahlberg, daughter of Mark Wahlberg and Rhea, is pursuing a career in equestrian sports. She's a nationally ranked competitive rider and has won important shows.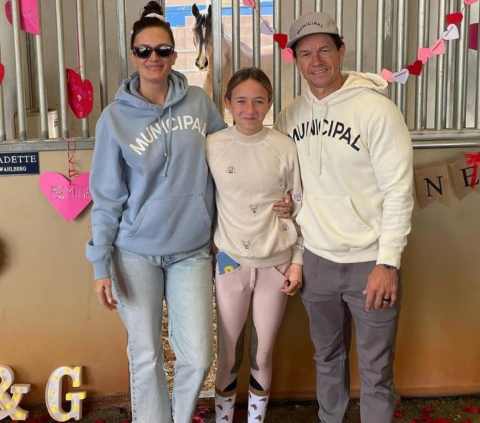 Mark is her enthusiastic supporter. Despite Mark's teasing about the cost, Grace's dedication to horseback riding is evident. By the age of 12, she was competing worldwide.
Mark mentioned her early morning stable work and the deep passion she has for horses during an appearance on "The Tonight Show" with Jimmy Fallon.
Wonderful Relationship With Father, Mark WahlbergGrace
Margaret Wahlberg often appears in public alongside her parents and siblings, with numerous photos of her and her mother available. Mark, her dad, once posted an endearing picture of a daddy-daughter dance, showcasing their close relationship.
This post resonated with fans who shared their own family moments. Mark's strong bond with all his children, particularly Grace, is evident through various heartwarming internet-shared moments, including a quarantine spa day (March 2020), her first communion (April 2018), and a memorable father-daughter dance from 2010, among others.
Grace Wahlberg's Net Worth in 2023
Grace Wahlberg, a celebrity kid, has not yet begun her own career, so her net worth remains undisclosed. However, her parents, Mark Wahlberg and Rhea Durham, are highly successful individuals. Mark, an actor, has a net worth of $400 million as of 2023. He typically earns around $10 million per film but often opts for a share of the backend gross.
His films have collectively earned over $5.4 billion worldwide, with "Transformers: Age of Extinction" (2014) and its 2017 sequel being among his biggest box office hits, bringing in $1.1 billion and $600 million respectively.
Mother, Rhea Durham, a model, boasts a net worth of $50 million. Her career took off when she was discovered at 15 by a modeling agency scout while at a local mall. This encounter resulted in a $100,000 modeling contract, marking the start of her successful professional journey.
Lavish Homes
Back in May 2009, Mark Wahlberg and Rhea Durham acquired one of the last undeveloped lots in Beverly Park, a gated community in Beverly Hills, for $8.25 million.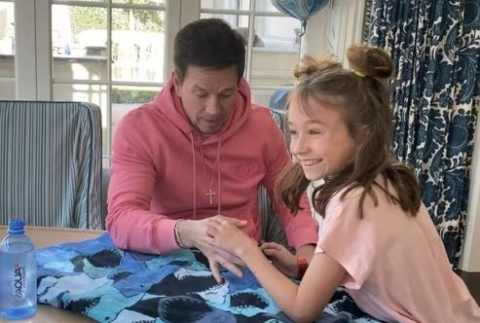 Spanning over 6 acres, they enlisted renowned architect Richard Landry to design a remarkable 30,000 square-foot main residence, with construction costs estimated at well over $20 million.
The luxurious property boasts a golf course, basketball court, a spacious pool, a home theater, and various other amenities. However, in February 2023, they sold the home for an impressive $55 million.
In August 2022, the couple invested $15.6 million in two vacant lots situated within the highly exclusive gated community known as The Summit, located in the Las Vegas suburbs.
Visit Glamour Fame For More Related Content
-->