Netflix Finally Streams Madeleine McCann Series Following Delays and Disputes
Published Mon Mar 18 2019 By Chester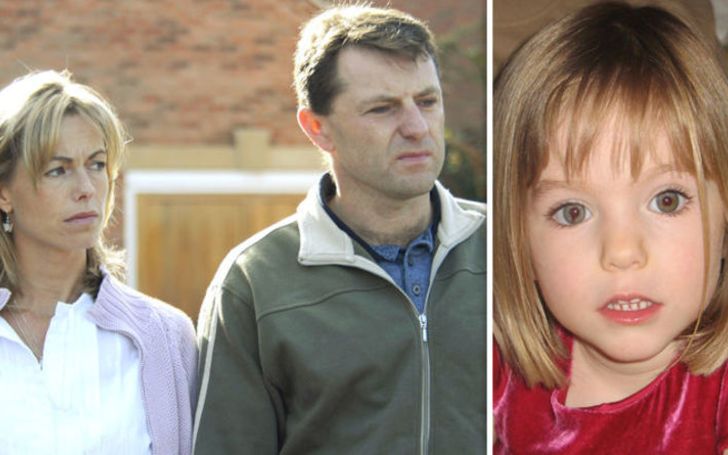 Netflix releases the series involving Madeleine McCann's disappearance after going through various delays and obstacles.
American streaming site 'Netflix' finally their long-term waiting series regarding the controversial disappearance of Marylin McCann.
The movie narrates the story of 3-years-old British girl Marylin sudden disappearance from her bed during a family holiday vacation at Portugal's Praia Da Luz.
The real incident based documentary is narrated back from the gloomy Thursday night on May 3rd, 2007, when British tourists Kate McCann and Gerry McCann were dining 55 meters (180ft) away with their seven friends at the Tapas restaurant. The couple was on a vacation from Leicester, England with their children Madeleine, 3-years-old and two two-year-old twin sons.
Check Out: HBO's New Adnan Syed Documentary Trailer Is A Must Watch For 'Serial' Fans
During their dine at the restaurant Madeleine's father firstly checks his children at 9:05 pm where he finds the children asleep and fine. However, during the second visit by mother Kate later at 10 pm Madeleine was found missing in the apartment 5A.
According to Kate the door and windows were both wide open.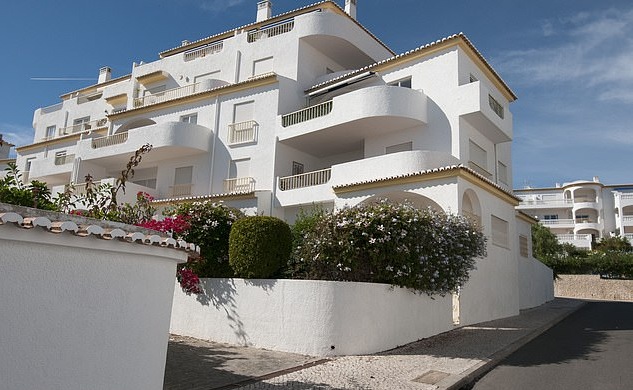 Holiday apartment Praia da Luz at Portugal,
SOURCE: DailyMail
The case was immediately reported to the Portuguese police officers, where they conducted a DNA test of British parents using evidence from the hotel and vehicles. The case was initially investigated by Goncalo Amaral, Polícia Judiciária officer.
Guilhermino Encarnação, Polícia Judiciária who claimed McCann's faked Madeline's kidnapping

SOURCE: Daily Mail
But according to The Sun, Goncalo, before the forensic lab result, claimed her parents were guilty and that they covered up the murder case of their daughter.
Find Out: Steven Spielberg Faces Criticisms For Reported Plan To Block Netflix From Oscars
Private investigator Julian Peribanez, who was hired by the McCann family shared,
"Usually, the traffickers, go for lower-class kids from third world countries."
He added:
"That's the main supplier of these gangs. The value that Madeleine had was really high because if they took her it's because they were going to get a lot of money."
The Netflix documentary features 40 experts and key person related to the case. The documentary also hears from the former Portuguese police chief, who claimed the Madeleine is dead and that her parents faked her kidnap.
Did You Know: HBO Released New 'Game of Thrones' Footage Featuring Arya and Dragon
Some of the key persons involved in the documentary are,
Marine Grime: A Forensic dog trainer, David Hughes: Pr advisor they hired after returning to England, Ernie Allen: Former CEO and president of the National Center for Missing and Exploited Children, Sandra Felgueiras: Journalist from Portugal who supported McCann case, Paulo Pereira Cristóvão: former detective of Policia judiciária, Jayne Jensen: A tourist at the Ocean Club Resort who witnessed two men, minutes before Madeleine disappeared, Robert Murat: Portuguese-British man who was the suspect in the Madeleine case.
Talking about the case, Jim Gamble: Senior child protective officer, stated,
"Madeleine could still be alive and found with the help of improved technology."
He additionally added,
"There's huge hope to be had with the advances in technology. Year on year DNA is getting better. Year on year other techniques, including facial recognition, are getting better," he says in the series. "And as we use that technology to revisit and review that which we captured in the past, there's every likelihood that something we already know will slip into position."
The documentary gathered lots of issues during its release as Kate and Gerry refused to involve. They stated that the documentary can lead to obstacles in the ongoing investigation.
Madeleine parents share about the interview saying:
"We are aware that Netflix is planning to screen a documentary in 2019 about Madeleine's disappearance"
"But we did not see – and still do not see – how this programme will help the search for Madeleine and, particularly given there is an active police investigation, it could potentially hinder it."
"Consequently, our views and preferences are not reflected in the programme. We will not be making any further statements or giving interviews regarding this programme."
The documentary was initially planned to release in 2018 but due to rejection by key figures the documentary finally was delayed till 2019.
Must-See: Netflix Secures Deal For Ted Bundy Biopic 'Extremely Wicked, Shockingly Evil and Vile'
So Netflix's recent eight-part documentary detailly shows us each and every aspect of the incident from all perspectives. The series even claims that Madeleine is still alive and sold somewhere by the child traffickers. The series started airing from 15th March 2019.
-->