Paris Jackson Slams "Pathetic" Reports Claiming She is in a Downward Spiral
Published Sun Mar 17 2019 By Tess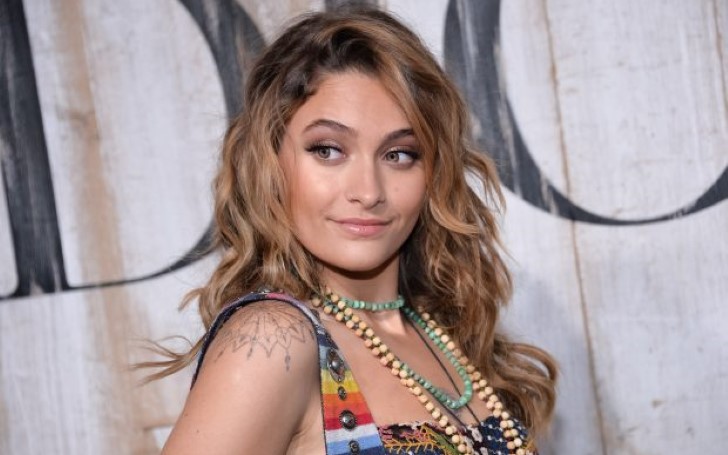 Paris Jackson calls out to the "pathetic" reports on social media.
The daughter of Michael Jackson, Paris Jackson took to Twitter early Thursday morning slamming the "Pathetic" rumors claiming she is in a "downward spiral" based on her social media habits.
The 20-year-old model first addressed the recent photographs of herself with her boyfriend on the streets of New Orleans which shows them fighting with each other.
Paris Jackson slams 'Pathetic" reports through her tweets
SOURCE: People
The model clarifies they were not fighting at all, in fact, the duo was re-enacting 'the Californians' from SNL and paparazzi took pictures making it seem like a nasty break-up scene.
"me and my bf re-enacted "the californians" from SNL while we were in nola purely for the entertainment of our friends, and paps happened to be taking pictures of it all and.... y'all it looks like a full on break-up scene in a sad drama movie omg"
Jackson then revealed she came across some news which claimed the model was in a "downward spiral" which she vehemently denied.
"damn i'm just now catching wind of these downward spiral articles.. this is like, what ? the 7th time y'all have accused me of this ? the 3rd in the past month? n yet not one OD from all the "drugs" y'all accuse me of doing or any hospitalizations… 7… but who's counting right…"
Jackson further continued:
"Like.. no please.. give it up.. there are so many more interesting things to write about. and actions speak louder than words. so if my actions prove your words wrong, why keep trying to pull this s—? it's a lil pathetic. i'll pray for y'all."
Paris also clarified in her tweets that despite smoking pot in one of her Instagram Stories, she is not a drug addict or out-of-control partier.
Jackson followed the tweet by encouraging anyone weighing in on her life to, "SMOKE SOME WEED AND MELLOW OUT."
Also see: Ava Max Gushes Over Lady Gaga Comparisons: 'It's A Huge Compliment'
The thread did not end there, though. After a fan responded and questioned whether she would trade her wealth for "freedom from the disgusting press."
Jackson answered she would not sit idle as her family name is being smeared.
Meanwhile, another fan suggested the tabloids are trying to provoke her following the broadcast of the documentary "Leaving Neverland", in which two men accuse her late father Michael Jackson of sexually abusing them as children.
To which Paris responded, "There's nothing I can say that hasn't already been said to his defense."
Jackson then followed the tweet with, "ya'll take my life more seriously than I do."
See more: Iggy Azalea Slammed Person who sent her Semen in the Mail
Paris continued addressing the Leaving Neverland accusation on her dad, "I know injustices are frustrating and it's easy to get worked up. but reacting with a calm mind usually is more logical than acting out of rage and also…. it feels better to mellow out."
Leaving Neverland is a 2019 documentary film directed and produced by the British filmmaker Dan Reed focused on two men, Wade Robson, and James Safechuck claim they were sexually abused as children by the singer Michael Jackson.
In a 2017 Rolling Stone interview, Jackson denied the allegations against her father revealing her dad would "cry to me at night."
Don't miss: Ariana Grande, Taylor Swift and Ella Mai Among the Big Winners at the 2019 iHeartRadio Music Awards
Paris told the magazine:
"Picture your parent crying to you about the world hating him for something he didn't do. And for me, he was the only thing that mattered. To see my entire world in pain, I started to hate the world because of what they were doing to him. I'm like, 'How can people be so mean?'"
The Jackson estate called out Leaving Neverland in January as "yet another lurid production in an outrageous and pathetic attempt to exploit and cash in on Michael Jackson."
-->