Penelope Cruz was a Spectacle To Behold in a Fairytale Gown at the Premiere of 'Pain & Glory' in Spain with Co-star Antonio Banderas
Published Thu Mar 14 2019 By Jessica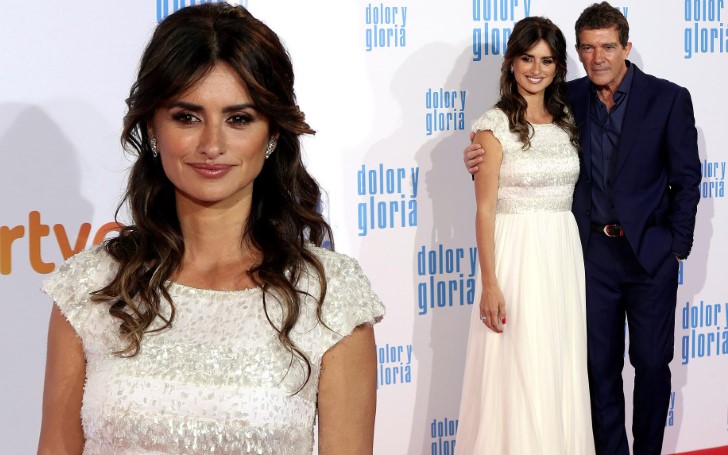 Hollywood actress Penelope Cruz looks beautiful in a white dress at the premiere of 'Dolor y Gloria' in Spain.
Penelope Cruz hit the red carpet with her handsome co-star Antonio Banderas at the premiere of their latest film, 'Dolor y Gloria' in Madrid, Spain on Wednesday.
'Dolor y Gloria' simply translates to 'Pain & Glory' in English. The event took place at the Capitol Cinemas.
Arriving at the film premiere in a white shiny gown, Cruz regarded as one of the most beautiful women in the film industry looked absolutely stunning.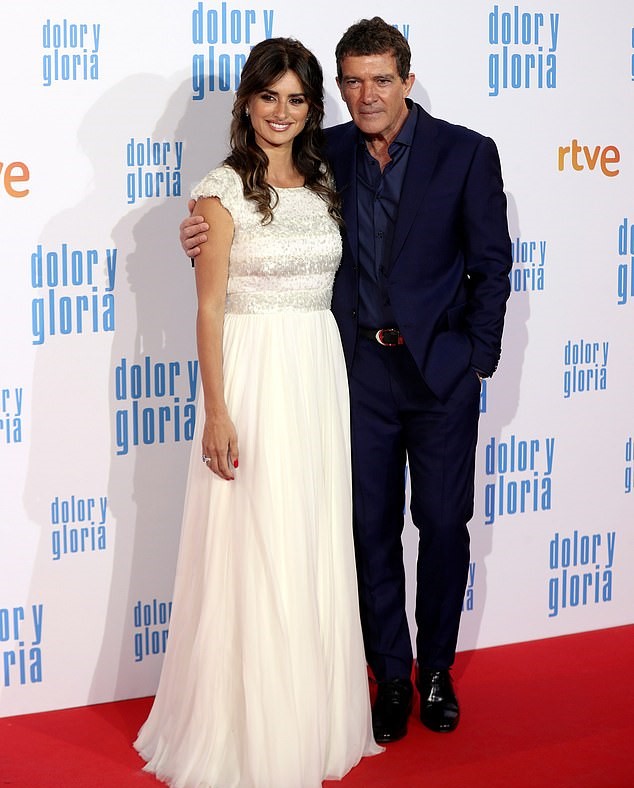 Penelope Cruz poses alongside Antonio Banderas at the premiere of 'Dolor y Gloria'
SOURCE: Daily Mail
The age-defying 44 years old actress made sure to make our jaws drop on the floor with the simple yet an elegant sleeveless white princess dress embellished with a beaded bodice that further features a pleated skirt.
You may also like: The Streaming Scandals Continue: Netflix Is In Big Trouble Because Of Its Original Movies
Penelope's recent appearance comes after she made her runway debut when she walked Chanel's final collection with Karl Lagerfeld, to honor the late designer last week.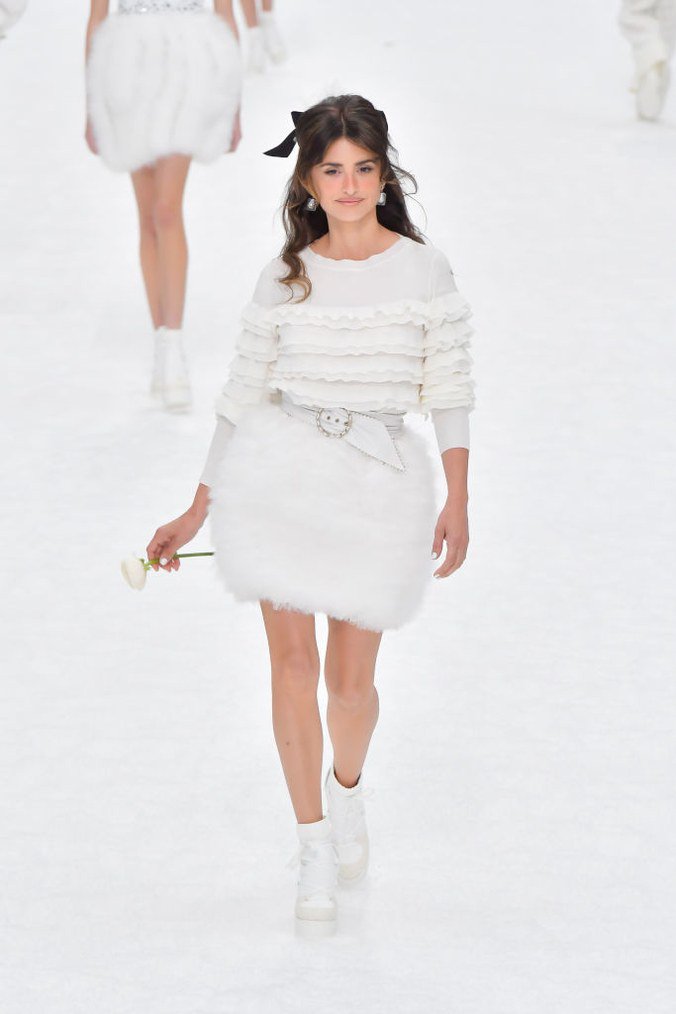 Penelope Cruz walking KarlLager Feld's final Chanel show
SOURCE: W Mag
As the mother of two; Luna Encinas Cruz, 5, and Leo Encinas Cruz, 8, she shares with husband Javier Bardem walked on the red carpet, her twinkling beads stitched on the delicate fabric of the top glowed as bright as her making the actress appear like an actual star.
To go along with the beautiful dress, the 'Pirates of the Caribbean: On Stranger Tides' actress opted to leave her dark locks in loose wavy curls with a handful of the top part pushed back in an updo hairstyle.
Applying more beauty to her naturally beautiful features, Penelope added a bright touch of a makeup palette with matching dark brown eye shadow and matching shiny nude lip gloss on her face that perfectly seems to be blended with her skin color.
See more: Tamara Ecclestone and Husband Jay Rutland Leave Roka Restaurant in Mayfair After a Scrumptious Lunch Together
The actress also accessorized her gown with a diamond ring on her ring finger and a pair of cute diamond rings that were clearly flashy and eye-catching.
Penelope Cruz at the premiere of 'Dolor y Gloria' in Madrid
SOURCE: Daily Mail
As if Cruz didn't look beautiful enough already, she took a hold of her dress end and turned her body around as a hand fan with a swift movement.
What the actress wore on her feet couldn't be viewed at the event as her long fairytale gown covered the whole shoes part of her feet. Nevertheless, Penelope completed her radiant look with a silver matching clutch she carried on her hand for the event.
Stealing the spotlight and everyone's attention on the red carpet, the superstar flashed smiles at the several photographers as she posed alongside her well-groomed co-star Antonio.
Mr. Banderas too looked stylish and dapper in a navy blue shirt he accompanied with dark suit and pant for his special event look.
See more: The Kardashian-Jenner Clan accumulated a staggering Net Worth But Who is the Poorest Among the Richest?
Besides his co-star, the actress was also joined by fellow actress and co-star Asier Etxeandia and film director Pedro Almodóvar who attended their new movie premiere.
Dolo y Gloria which releases on 22nd March narrates the story of a film director who reflects on the choices he made as life comes crashing down around him.
-->