Prince Harry May Have Hinted At His Royal Baby's Name Last Year
Published Mon May 20 2019 By Alice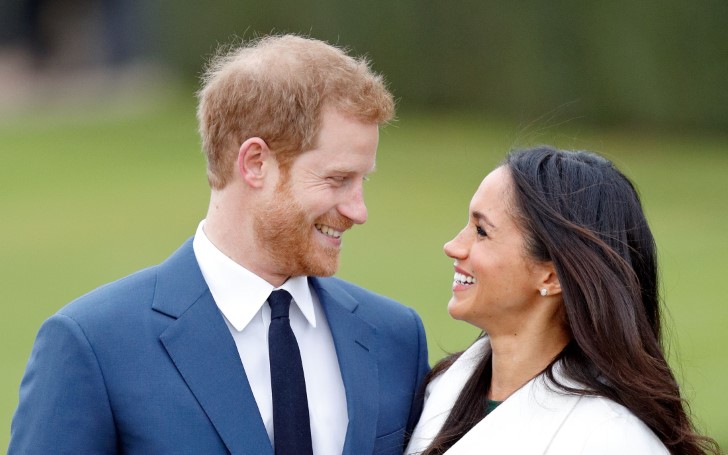 The Duke and Duchess of Sussex definitely hinted their baby would be called Archie months ago.
The world was pleasantly surprised when the Duke and Duchess of Sussex revealed their newborn son's name, Archie Harrison Mountbatten-Windsor who is already catching hate from the British press. But a boy named Archie Somerville-Ryan from New Zealand may have seen it coming.
It turns out Prince Harry quite publicly hinted that he liked the name Archie way back in October 2018 when the newlyweds embarked upon their first royal tour of Australia and New Zealand where they were welcomed by thousands of well-wishers.
The Duke and Duchess of Sussex named their first child, Archie Harrison Mountbatten-Windsor.
The royal couple came across a young boy in the crowd in Auckland called Archie Somerville-Ryan who may have inspired their future child's moniker.
Kiwi-born Archie opened up about their encounter to Channel 5 News and shared: "He said, 'I like that name' or something like that [to Meghan]. And he said, 'Come on Meghan, look at these guys.' Because we had roses in the garden."
New Zealander Archie recalled, "He introduced our names and things to Meghan, and kind of like nodded when they said our names", whose mother then said to him: "Imagine if they call it Archie."
Well, Harry's affection for the name Archie wasn't the only major hint the baby was going to be called that. Also, the name Archie has a special link to the Duchess of Sussex, Meghan Markle as she once owned a beloved pet cat called Archie.
Recommended: Is Meghan Markle Going To Raise Her Baby Without A Nanny?
Another potential meaning behind the name comes from the Archie comic books Markle used to collect with her father, Thomas Markle.
Back in January, Prince George introduced himself as Archie to a stranger on a dog walk. No matter where the couple got the name for their newborn son, there's no denying how adorable baby Archie is.
-->