The Reason Jennifer Aniston's Ex-Husband Justin Theroux Got Involved In Couple's Abuse Case
Published Wed Feb 27 2019 By Jessica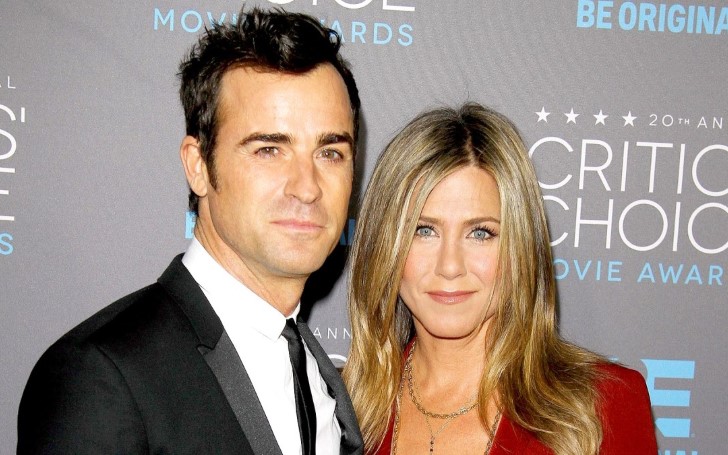 Hollywood actor Justin Theroux filed paperwork against his neighbor accusing of domestic violence.
Kudos to American actor Justin Theroux for getting involved in his neighbor-couple abuse matter. Justin reportedly accused his neighbor of verbally harassing his wife. The star, in fact, filed paperwork against his neighbor.
'The Leftovers' star's filed the documents on 22nd February last Friday claiming that Justin heard his New York neighbor-resident Norman Resnicow screaming at his wife. Earlier, this month, Resnicow allegedly threw verbal outrage at his wife, Barbara Resnicow, for nearly 10 minutes. Theroux's filed document also claims he repeatedly told his wife to 'shut up.'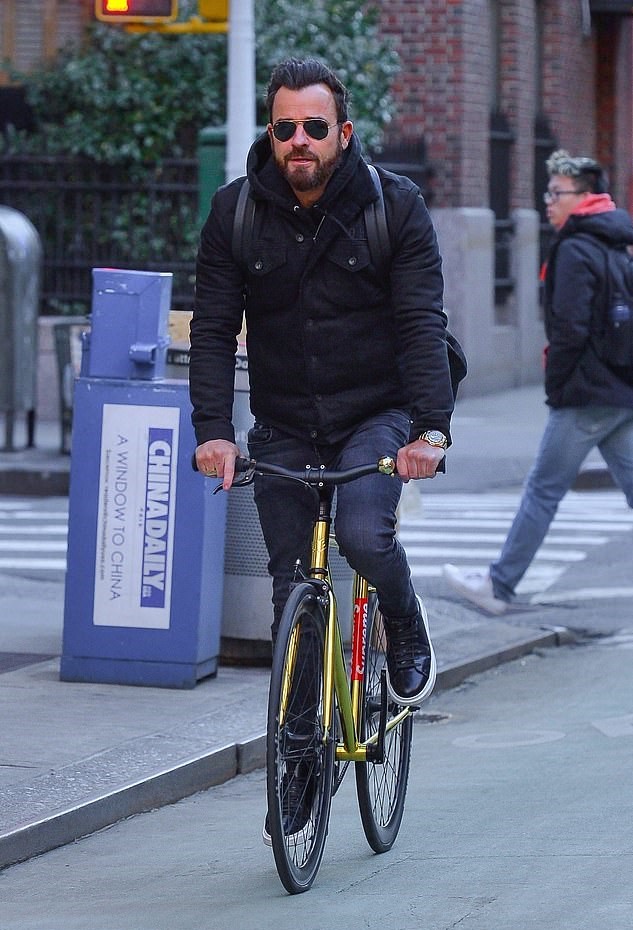 Justin Theroux spotted riding a bicycle in New York City
SOURCE: Daily Mail
Justin's paperwork claims that Barbara pleaded many times with her husband to stop, which apparently later caused Theroux to interfere in the matter and called the authorities.
You may also like: Jordyn Woods Might Face a Lawsuit from the Kardashians Over Red Table Talk Appearance
The ex-husband of Jennifer Anniston also alleged in his court documents that it was clear that Mrs. Resnicow was in 'distress.', Hollywood news site, US Weekly report.
His allegation further claims:
"that this was not just a civil disagreement, but rather a verbal assault (at least) by Mr. Resnicow against his wife"
Both Theroux and Resnicow pair live in the same building. In addition, Petra Scott who is the building's manager even once spotted Barbara with a black eye on 13th February.
Justin's neighbor, Norman who works as a lawyer replied to Theroux's allegation by issuing a statement that he and Scott had been overtaken by a 'mob mentality.'
The attorney explained that he had been shouting at his wife of 48 years that day because he was compelled to raise his voice since Barbara was not wearing her hearing aids. Norman also said he was 'disgusted' from the allegations done by Theroux.
See more: Details on Brad Pitt and Jennifer Aniston's New Friendship
He said:
"I often have to raise my voice for her to hear me. Even without raising my voice, I tend to speak at a volume higher than typical."
Barbara on the other hand also denied Theroux's allegations insisting that the reason behind her black eye is because she tripped and fell over after being distracted by a toddler that day, during her way back home from the gym.
Norman's wife said:
"As for Norman's allegedly abusive language, I have never feared for my safety while alone with Norman"
Moreover, Resnicow's lawyer Peter Levine responded the case by saying that Theroux and his lawyer Eric Sherman owe Norman an apology.
Meanwhile, this is not the first time, the actor and his attorney lawyer have gone against each other. The star also previously sued his neighbor back in May 2017 claiming that Norman harassed the star over a renovation work he was making in his apartment.
Don't miss: Jennifer Aniston Reportedly Desperate To Have a Boyfriend Before 50th Birthday

The 'Parks and Recreation' actor was recently spotted riding a bicycle in a puffy blue jacket, blue jeans, black sneaker, and dark sunglasses in New York City.
Well, whatever lies the truth behind the case, we are glad that Justin stepped forward showing his serious concern in such issues.
-->