Ree Drummond's Weight Loss: Learn All the Details Here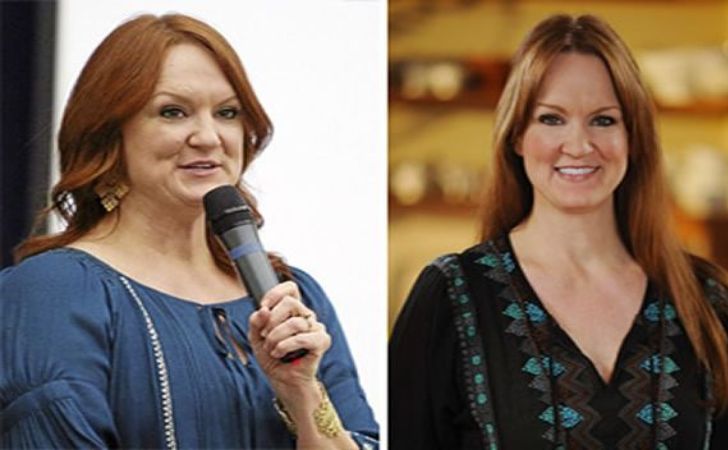 Ree Drummond's Weight Loss Journey: All the Details Here!
The Pioneer Woman, Ree Drummond, is one of the most reputed bloggers in the country. While her blogs are one thing most people look forward to reading, they are equally interested in knowing about her marriage to Ladd Drummond, her husband, his family business, and her five kids.
Talking about her personal life, Ree Drummond has concealed no facts from her fans. And this time, Drummond has addressed the curiosity around her gradual weight loss.
Ree found fame with her hit blog Pioneer Woman. A food community and later a cooking series on Food Network was created based on her blog. Ree, today, has built an empire of her own. The two-time Weblog of the Year winner recently opened up about her weight loss journey. Continue reading for more deets.
Ree Drummond Dropped 43 Pounds in 4 Months!
Ree Drummond penned a long post on her blog recently. Answering her fans' long-asked question, Ree writes, "the essay isn't self-celebration." The post is titled, 'How I Lost Weight, More Importantly: How I Got Healthier'. Exercising, weighing her food, and eating more protein helped Ree lose 43 pounds.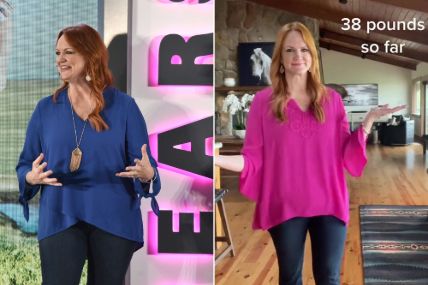 Ree dropped 43 pounds ahead of her daughter's wedding.
Photo Source: Page Six
Even though Drummond always exhibited an elegant persona, as per her words, she hit rock bottom in January and hence decided to change her ways. The mother of five shared that she wanted to shed some pounds before her eldest, Alex's wedding in the spring.
Don't Miss: Did Kiersey Clemons Undergo Weight Loss? Learn All the Details Here!
Drummond wanted to start afresh. The 52 years old wrote, "I was tired, puffy, and desperate, and I knew I shouldn't be feeling that way," she says. "Though I had gained considerable weight over the past three years and I definitely wanted to slim down for Alex's wedding in May."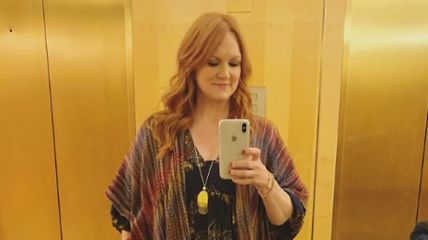 Drummond confessed she'd hit rock bottom in January.
Photo Source: Fox News
Long story short, the blogger successfully shed a whopping 43 pounds before her daughter's wedding. Alex got hitched to Mauricio Scott on May 1, and Ree looked happier and healthier than ever. Ahead are Drummond's tips and tricks for losing weight faster.
Ree Drummond's Do's and Don't's to Lose Weight!
Ree Drummond has revealed things that have worked for her. The chef pleads with her fans to embrace their body. Ree adds she decided to take the feat because she didn't feel good about herself. 'Skinny' wasn't the goal for the blogger; hence her tips are directed toward a healthy lifestyle.
Ree didn't hire a personal trainer or follow the keto and intermittent diet.
Photo Source: Cheat Sheet
The fundamental trick is to cut down on sugar and alcohol. Ree counts the calories of everything she eats. She followed the 'Calories in, calories out' rule, which meant exercising regularly. She states, "its okay to put your work and deadline aside someday to take time for our health."
Also Check: Did Florian Munteanu Undergo Weight Loss? Learn All the Details Here
In her post, Drummond also quashed some commonly held belief tips to lose weight. Ree confessed she didn't hire any personal trainer, she didn't follow the Keto diet or intermittent fasting, nor did she join any weight loss program. Five months into her weight loss journey, the blogger writes, she has grown accustomed to the routine.
For more information and news on your favorite stars, stay connected to Glamour Fame.
-->