Ryan Reynolds Opens Up About Parenthood - Check Out What He Says About His Wife Blake Lively And His Kids Which Is Sure To Melt Your Heart!
Published Tue Aug 27 2019 By Sea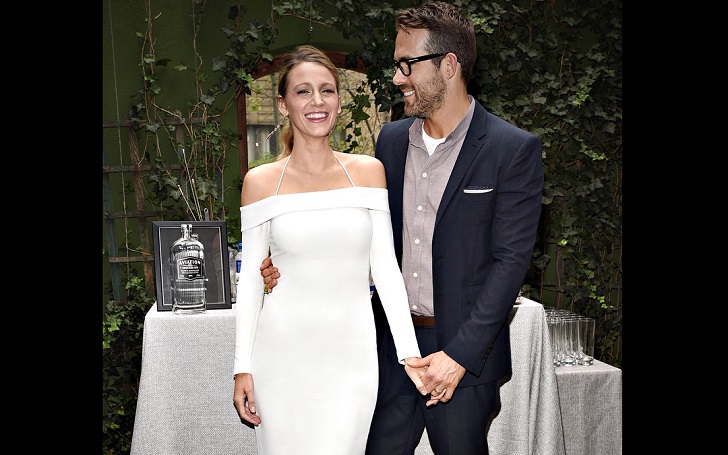 Ryan Reynolds absolutely enjoys being a parent and a husband.
Let's face it. We're all excited for Ryan Reynolds and Blake Lively's third child. But no one is more proud than the father himself. However, Ryan becomes quite fidgety when the due date nears. Despite the two-time baby experiences and the action/drama thrills of the movie world, even Ryan freaks out when a baby is the topic of discussion.
Nonetheless, the 'Deadpool' star never backs out of being a father. He absolutely loves it. Even if he will be working for most time of the current pregnancy, and he will still make time for enjoying some quiet family time.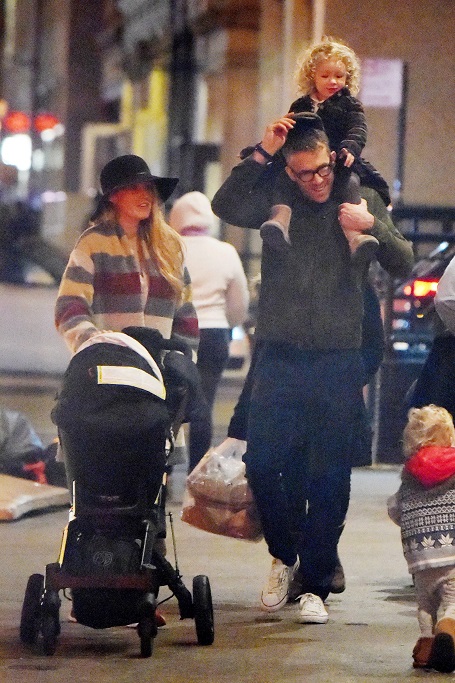 Source: Legion Media
When asked about the time with his first daughter James, he told SiriusXM, "I love it man. I truly worship that kid. She says Dada and I will walk through a cement wall."
Watch: Ryan Reynolds Talks Parenting and the Beginning of his Romance with Blake Lively
It's not only the kids that the 'Pokemon: Detective Pikachu' star loves to be around. He dedicates his capability of being a father and a good husband to his friend turned wife Blake, who he is married to since 2012.
You've made me the father of my dreams when I thought I only had Fun Uncle potential. You make everything better. I mean, absolutely everything in my life better. You've given us two of the most incredible children that I could ever hope to have. You are the best thing, the best thing that's ever happened to me.
Isn't that just sweet? Furthermore, the 42-year-old also tributes Blake for being able to fix the fractured relationship he had with his own father, James. Yeah, their first daughter was actually named after him after he passed away from Parkinson's disease.
The kids keep the couple's relationship strong and going as Blake is an exceptional mother. Her strength is more pronounced by Ryan words, "If we were ever under attack, I would use my wife as a human shield to protect that baby." Go on, let your heart melt.
We got to see some never before seen private photos of the pair on Instagram as Ryan showed his gratitude for Blake on her 32nd birthday. It was almost as if he was trolling his wife. But hey, that's just more love.
As much as Ryan would like a son to finally be born this time, he worships the two daughters and "If I could have nine daughters, I would be thrilled," is what he said after his second daughter, Inez, was born. So he won't be too disappointed if the third one is also a daughter. He would have to play catch with the daughters league instead.
Blake already has devised a freak out-proof plan for their upcoming daughter, as an insider told Life & Style, "Her birthing plan checklist includes a cozy hospital room setting with plush pillows, curtains, a mellow soundtrack, masseuse and meditation tapes and snacks for Ryan."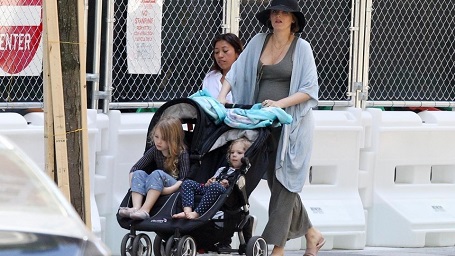 Source: Patriot Pics, BACKGRID
The couple is known to be extremely secretive about their children since they want them to grow up with a normal childhood like they both did. They announced the third pregnancy at the 'Pokemon: Detective Pikachu' premiere in New York City on May 2, and the due date is expected to be around September or October.
Moreover, the power couple is also known to give weird baby names to their children, and as they introduce more kids, all their names could be equally strange. But we've got a few hints for you about what the name of the new baby may be.
-->