Steven Spielberg's Daughter Mikaela Launches Adult Career as a Porn Star
Published Thu Feb 20 2020 By Matthew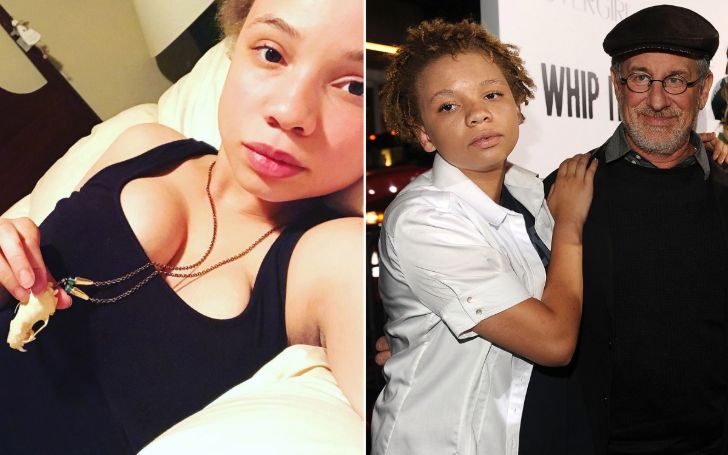 Steven Spielberg's adopted daughter Mikaela recently began her career as a porn star, and her father supports her completely!
Celebrity kids always make the news no matter what they do. Many try their hardest to keep themselves away from the spotlight, but some make the headlines for the exact opposite thing.
Among those few is Steven Spielberg's adopted daughter, Mikaela George Spielberg, who recently revealed that she is all set to pursue a career in the adult industry. And according to Mikaela, her father couldn't be more supportive of her decision to take on the exotic industry.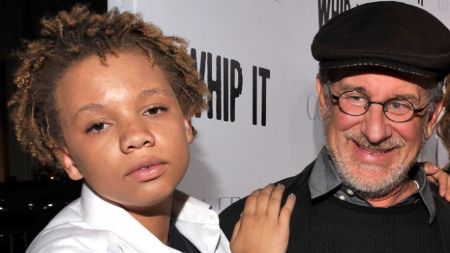 Mikaela George Spielberg, Steven Spielberg's adopted daughter recently began her career as a porn star.
Source: Fox News
In a tell-all interview with The Sun, Mikaela revealed that she already began producing solo porn videos and hopes to land a job as a dancer in a strip club after she obtains her sex worker license.
Mikaela also said that her parents, the legendary film director, and his wife Kate Capshaw, were more intrigued rather than upset when she came out with her choices to them. Steven Spielberg is a proud father of seven children from his two marriages.
Confessing her drive for the recent profession choice, Mikaela said in the interview,
I got really tired of not being able to capitalize on my body and frankly, I got really tired of being told to hate my body. And I also just got tired of working day to day in a way that wasn't satisfying my soul.
The fifth child of Steven Spielberg, right before son Sawyer Spielberg, Mikaela, also added that she felt like doing the kind of work that satisfied other people and also feels good "because it's not in a way that makes me feel violated."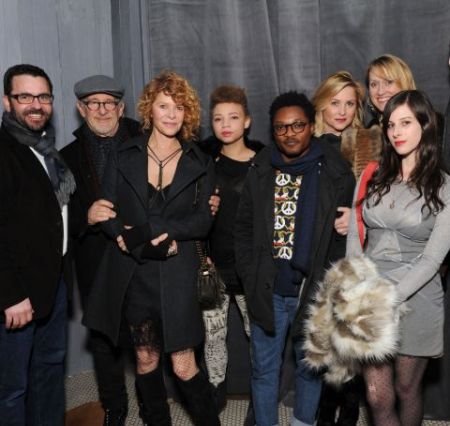 Mikaela is the adopted daughter of Steven Spielberg and a part of The Spielberg family.
Source: Wikiage
The older sister of Steven Spielberg's youngest kid, Destry Allyn Spielberg first announced the news of her new career through her Instagram earlier this month. She wrote that her goal regarding the newfound passion was to keep it safe, sane, and consensual.
Further adding to the same statement, she put down that it was her body, her life, her income, her choice, and owed not a single person her autonomy or virtue just because of a name.
Recommended: Facts about Steven Spielberg daughter Sasha; Dating anyone?
With hopes of becoming financially independent from her Hollywood parents, the 23 years old who currently resides in Nashville, Tennessee, mentioned that her sexually natured persona got her in trouble before. Not in a predatory way, but just in the sense that people in the South might not yet be comfortable with that.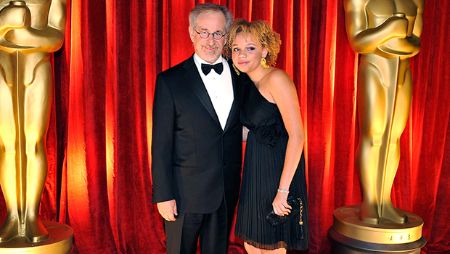 Mikaela's parents were more intrigued rather than upset upon hearing her choice of career as a pornstar.
Source: Hollywood Like
Stressing over the point that she doesn't feel any shame in her choices, Mikaela said that she sees her newfound interest as 'positive, empowering choice.' Supported by her fiancé Chuck Pankow too, Steven's daughter intends to keep her acts solo, meaning she won't be engaging in sex on camera with anyone else. Awaiting the approval of her Tennessee sex worker license, she took down her previously posted videos from PornHub.
Going by the stage name 'Sugar Star,' most of Mikaela's videos consisted of showing off her 'moneymaker' breasts and hinted that she believes fetish work could become one of her specialties. She also hopes that her parents see her grow in her new endeavors. As for Mikaela's parents, it's quite astonishing to hear them support their daughter in her new career choice.
You Might Also Like: Know about Theo Spielberg; Steven Spielberg's adopted son
Tune in to Glamour Fame for more celebrity updates, and don't forget to sign up for the newsletter.
-->