The Financial Success of Lucian Grainge: Net Worth and Earnings Breakdown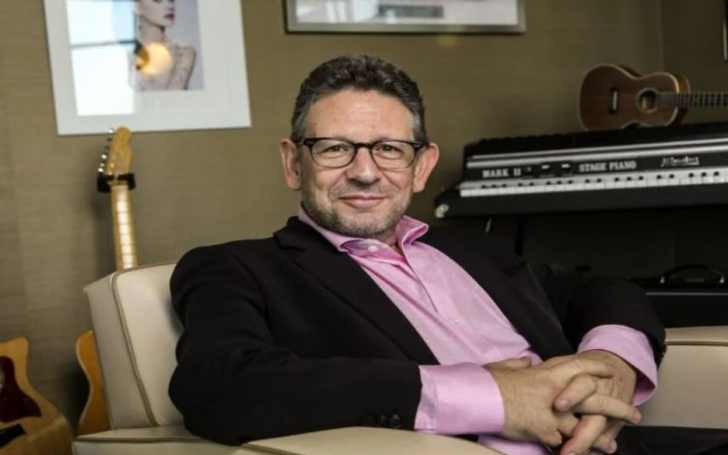 Lucian Grainge is a prominent figure in the music industry, widely recognized for his influential role as the Chairman and CEO of Universal Music Group (UMG), one of the world's largest and most influential music conglomerates. Born in London in 1960, Grainge's career trajectory has been marked by his extraordinary talent for discovering and nurturing musical talent.
Under his leadership, UMG has thrived, overseeing the careers of countless global music stars, from Taylor Swift to Drake. Grainge's innovative strategies have also adapted UMG to the digital age, cementing its position as a powerhouse in the streaming era. His visionary approach has left an indelible mark on the music business, making him a central figure in shaping the future of the industry.
Net Worth of Lucian Grainge in 2023
Sir Lucian Grainge, with a net worth of $250 million, is the Chairman and CEO of Universal Music Group (UMG). He took on these roles in 2011, following leadership positions within the company's UK and international divisions.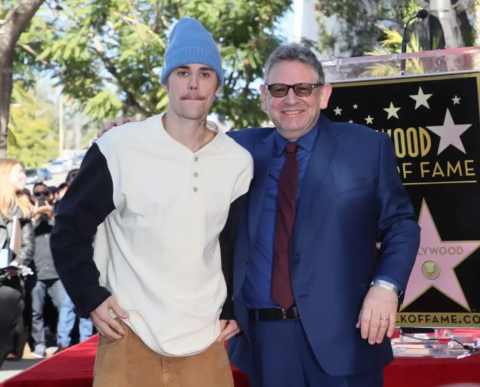 Grainge's impressive career also includes executive roles at RCA Music Publishing, MCA Records, and Polydor. Notably, in the 2010s, he was named the most powerful figure in the music industry by Billboard magazine a record-breaking four times.
Grainge's influence and success have made him a prominent figure in the music business, with a significant impact on the industry's direction and growth.
His Salary and Earnings
Lucian Grainge receives an annual base salary of $5 million, accompanied by a customary annual bonus of $10 million. In recognition of his role in successfully taking UMG public in 2021, he was granted a total compensation of $300 million that year.
In April 2023, Grainge was granted an equity pay package with the potential to reach $100 million, contingent on the achievement of various milestones.
Multi-Million Homes
In late 2012, Lucian Grainge acquired an 11,500-square-foot mansion in LA's Pacific Palisades neighborhood for $13 million. Today, the estimated value of this property is approximately $20 million.
In July 2022, Lucian's son, Elliot, purchased a mansion in LA's Brentwood neighborhood for a significant sum of $27 million.
Wonderful Career
Lucian Grainge's career at Universal Music Group (UMG) has been marked by significant milestones. He began as Chairman of the UK division, later leading UMG International. In 2011, he assumed the role of CEO and then Chairman of UMG, overseeing the acquisition of EMI's Recorded Music operations, reshaping the industry.
Grainge orchestrated international digital expansion through partnerships with tech giants like Apple, Spotify, and Facebook, and negotiated a pivotal licensing agreement with Spotify in 2017.
Under his leadership, Bravado became UMG's merchandising division, representing major artists and collaborating with renowned retailers. He also expanded classical labels and formed a strategic partnership with Live Nation, shaping UMG's global presence.
Building Worth of UMG
In 2017, Universal Music Group (UMG) was valued at $22 billion, a remarkable three-fold increase from when Lucian Grainge assumed leadership. By July 2018, JPMorgan projected UMG's value to potentially reach $40 billion, a figure that was further raised to $50 billion in 2019.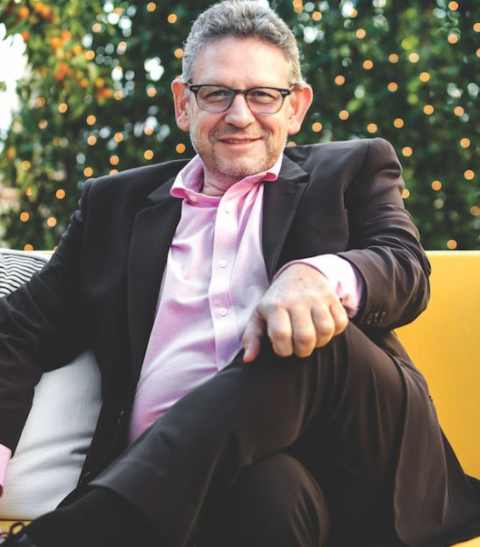 In 2015, Vivendi extended Grainge's tenure as UMG's Chairman and CEO until at least 2020, recognizing his pivotal role in their strategic plans.
Under his guidance, UMG witnessed growth in annual revenue, digital recorded music revenue, and EBITDA. Grainge successfully oversaw UMG's IPO in 2021, marking a significant milestone in the company's history.
Awards and Honors
In 2014, Lucian Grainge was honored with a CBE in recognition of his contributions to the British music industry.
He presently holds board positions with the British Phonographic Industry, the National Music Publishers' Association, and the British Academy of Songwriters, Composers, and Authors.
Inducted into the Hollywood Walk of Fame
In January 2020, Lucian Grainge received a star on the Hollywood Walk of Fame, with several UMG artists in attendance, such as Beck, Justin Bieber, Birdman, Lewis Capaldi, Tori Kelly, Sam Smith, and Hailee Steinfeld.
The ceremony featured Shawn Mendes and Lionel Richie as presenters. The event was hosted by Ellen K, the host of the KOST Radio Morning Show, who remarked, "I've never witnessed such a remarkable gathering of stars at a Walk of Fame ceremony before."
Lucian Grainge's Wife and Kids
Lucian Grainge, the Chairman and Chief Executive Officer, is presently married to Caroline Grainge. Their marriage began in 2002, and they have two daughters, Alice Grainge and Betsy Grainge. Their union has remained strong for 21 years.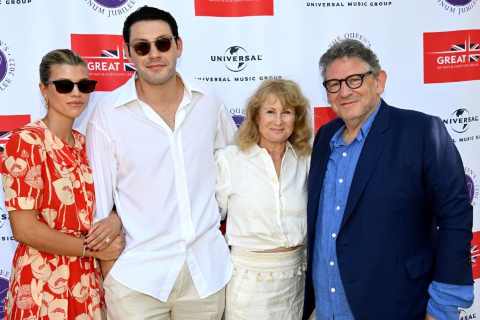 In a prior relationship, Lucian was married to Samantha Berg, and they tied the knot in January 1993. Their son, Elliot Grainge, was born in November 1993. Unfortunately, the couple separated later in the same year, in 1993.
Height and Weight
Lucian Grainge, the 62-year-old Chairman and CEO, stands at 5 feet 6 inches in height and maintains a weight of 75 kg. Details about his body measurements and type remain undisclosed.
Regarding his physical attributes, he possesses light brown eyes and black-white hair, which is typical for his age. Information about his shoe size is not available.
Social Media Appearance
Lucian Grainge, the Chairman and Chief Executive Officer, is notably inactive on his social media accounts, including Instagram, Twitter, and Facebook.
He has consciously chosen to distance himself from the world of social media.
Formative Years
Lucian Grainge, hailing from a Jewish family in North London, commenced his career journey as a runner at MPC in 1978, after leaving Queen Elizabeth's Grammar School at 18. His persistence led to a job offer from CBS Records' Maurice Oberstein.
Grainge's career included stints at April Music in A&R, where he signed The Psychedelic Furs. He ascended to director of RCA Music Publishing in 1982 and later served as A&R director at MCA Records in 1984.
In 1986, he founded PolyGram Music Publishing and took on the role of general manager of A&R and business affairs at Polydor in 1993, eventually earning a promotion to managing director in 1997.
Stick To Glamour Fame For More Related Contents
-->