Who is TikTok Star Emmuhlu and What's Up With Her Controversial N-Word Video? Get All the Details Here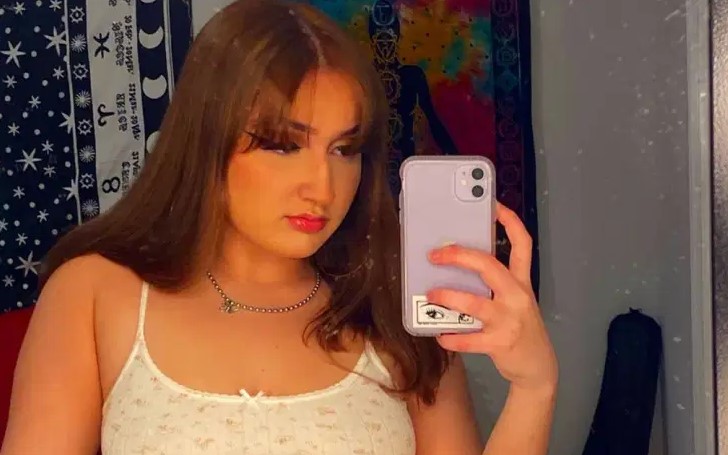 New celebrities' names just keep popping every hour, thanks to platforms like TikTok, where raw talents can get the exposure they need to shoot their name to fame. While it certainly brings many good things to the table, but also equally welcomes controversies.
Recently, a huge stir was created when one of the TikTok celebrities, who goes by the name, Emmuhlu (real name Emmu Lu), sparked massive turbulence when she said the N-Word on her videos. We thought we should go a little depth on the matters and bring you all the facts you need to know about this controversial TikTok celebrity.
So, Who is Emmuhlu?
Emmuhlu (born Emmu Lu in 2001) is a former TikTok celebrity who boasts an impressive 1.2 million followers. The TikTok celebrity also flaunted 54 million likes, which is far-fetched for many new and upcoming video platform users. Emmu is one of those Generation Z kids who found fame at the mere age of 17.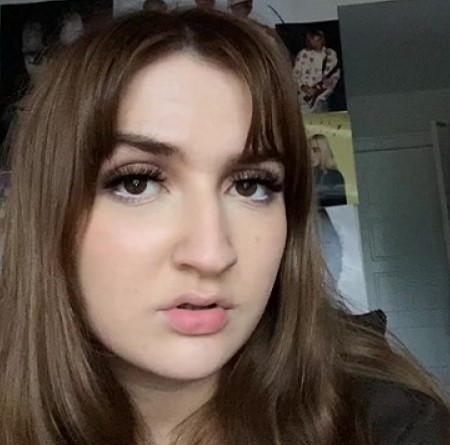 Emmuhlu, whose real name is Emmu Lu, is currently single.
Photo Source: Emmuhlu TikTok
The social media celebrity was born and raised in Los Angeles, California. And just like any ordinary kid, Lu also got hold of the app, TikTok, from where her journey to become an internet sensation started.
Also Read: Timothée Chalamet Girlfriend - Is the American Actor Dating Someone?
While everything was going well so far, just like any teenage kid, she was also uploading her dance and funny videos to the video platform, but something happened lately, which took a toll on her fame, and chances are, her latest problem is going to stick with her for a while, endangering her mental health in the longer run.
Watch: Emmuhlu will NEVER recover from this.. (Emmuhlu controversial N-Word video took a toll on her fame.) **Viewer discretion is required**
What do you expect when you hand the power of 'influencing people' to a 17-year-old kid? Well, the result is all there. While we agree, there are some people who handled their fame despite their young age, for instance, Charli D'Amelio, but she is not a clean sheet either when it comes to controversies.
Also See: Camille Kostek Net Worth - Find Out How Rich the Swimsuit Illustrated Model is
So, parents must monitor their kids and stop them from saying or doing things that might end up hurting or insulting, or in the worst case, provoking people, as in the case of Emmu Lu, aka Emmuhlu.
So, What Happened that Sparked Anger?
As we mentioned earlier, Emmuhlu is known to upload dance and funny videos to her TikTok account. It was going fine until her last video, where she, for the sake of being funny as she put it, uploaded a video on her Instagram with several instances of 'N-word' on it.
Though her controversial video has already been taken down, some fans were quick to count the numbers of the time she used disparaging terms like 'die,' 'fu**ing' and the 'N-word' was all over the place on her video.
Watch: Here's the Emmuhlu's n-word and apology video compiled in one. (this video is uncensored, viewers discretion is advised)
Later the internet personality issued an apology video to her TikTok account, where she claimed she understood her actions were ignorant and hurtful; she added her language was 'atrocious' and 'unfunny' and apologized to the mass. But it was already too late for the TikTok celebrity, as she, by the time she apologized, lost her a few followers.
What's worst is, as we feared before, she is being harassed by some of the followers, following which she issued another explanation video 'to stop commenting to get off from social media.' Well, we knew it was coming, you can't expect to be hurtful and people not react. We understand she is too young for this, but her actions were not. But still, we think everyone deserves a second chance.
Unfortunately for the 20-year-old, her journey in TikTok ended after the incident, her account is no more. It seems she is the one who deleted her own account. Guess it was for the best!
You May Also Like: Get Some Interesting Facts About American Football Cornerback Orlando Scandrick
For more information on your favorite celebrities' lifestyles, stay tuned to Glamour Fame, and don't forget to sign up for the newsletter.
-->