Vitaly Zdorovetskiy Gears Up For His Girlfriend Kinsey Wolanski's Gargantuan Birthday Celebration
Published Thu Aug 29 2019 By Travis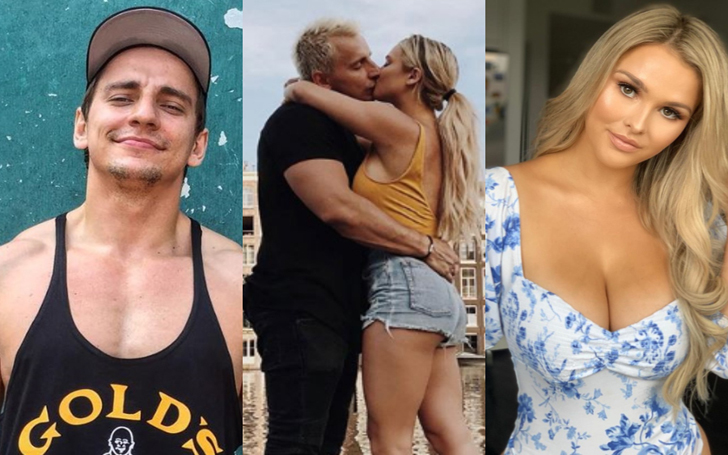 Kinsey's birthday is going to be huge and Vitaly is getting ready to throw her the biggest birthday bash in the world.
Vitaly Zdorovetskiy is a man who loves a lavish lifestyle, the prankster is known to visit places and spend his money carelessly, or we should say carefreely. Vitaly is also known to prank people all the time, but the thing he loves to do the most is, love his girlfriend, Kinsey Wolanski. The two are in a relationship for almost two years, and this time, he is not sparing any money to make sure his love is given the best birthday party in the world.
Vitaly recently brought back Dmitry for a prank in the streets of Los Angeles where the prankster tried to do a bag swap on the street. Kinsey also posted an adorable invading privacy video on her Instagram a couple of days ago.
Kinsey and Vital met over two years ago, and the two struck a relationship which lasted more than any relationship there were in before. They came out as being in a relationship in Kinsey's Instagram page where they were seen together in Africa, holding hands and utterly in love.
Kinsey's birthday is coming so now Vitaly is sparing no expenses to give her the birthday she deserves which means gift bags, destination birthday party, and a private jet to take them to the place they are going to celebrate.
Source: Vitaly Zdorovetskiy, Instagram
But before the birthday there was a jet ride where Vitaly is seen smoking his promotion partner e-cigarette Ignite. Vitaly is taking the video, and he switches the camera to show Kinsey with her hair in a roll and getting ready for the party.
After they reached their party place, Vitaly and Kinsey start celebrating with a wine pajama party. The party also provide everyone with a goodie bag which contains a pajama and a personalized wine glass.
Source: Kinsey Wolnaski, Instagram
Vitaly also brought pink roses for her girlfriend, and it seems she is more than happy with what was on offer for the day. In Kinsey's story though is the place where she shows off her gift from Vitaly which is a ring from Cartier, it looks pretty expensive and considering the net worth the comedian possesses this was no worry for the prankster.
At the end of the night, the story shows Vitaly and Kinsey celebrating the pre-birthday party by lighting a napkin on fire because according to the ladies, they were out of candles. Vitaly is obviously more than happy to see his girlfriend happy on her special day.
Source: Kinsey Wolanski, Instagram
Just going by the love he's got for Kinsey, maybe wedding bells are not far away for the two head over heels lovers. Kinsey and Vitaly reached peak fame when Kinsey invaded the pitch during the Champions League Final between Liverpool and Tottenham. Kinsey rose from a simple Instagram model to international fame just because of one moment of brilliant marketing by Vitaly and Kinsey.
Source: Kinsey Wolanski, Instagram
The two are currently enjoying the time of their lives celebrating Kinsey's birthday, and it seems they are happy with where they are in life, together and in love.
-->